Add to favorites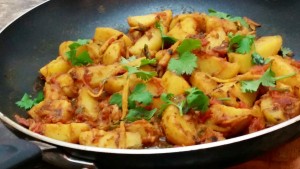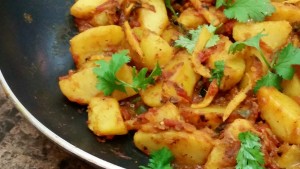 A quick 3 step Alu ki Sabzi, for those days when you want a no-fuss dinner on the table in the minimum possible time!
You will love it's sheer simplicity!
Concept: My DAD
Serve with roti and raita for a quick delicious meal. The bold clean flavors are sure to bowl you over! 🙂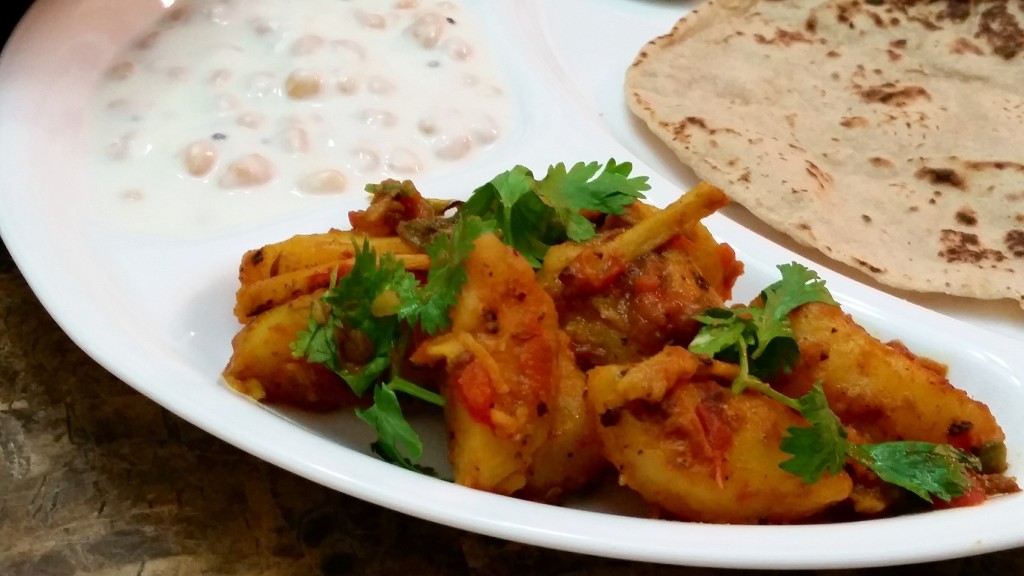 You will need…
4 large Boiled potatoes, sliced lengthwise.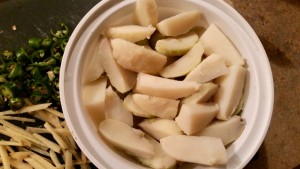 1 inch Ginger thinly sliced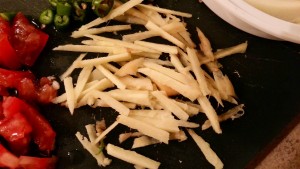 2 large tomatoes finely chopped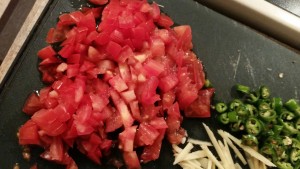 3-4 green chillies, sliced (or less)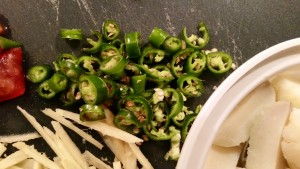 Method:
I follow a 3 step process…:-)
Step 1 : 5 min
Heat oil in a flat pan. Add 1 tsp jeera followed by the ginger and green chillies.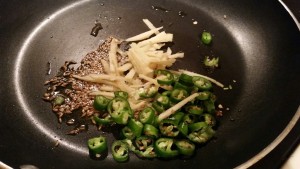 After a minute, add the sliced boiled potato.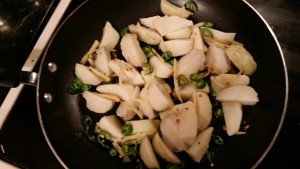 Cook on med high for 5 minutes, stirring often.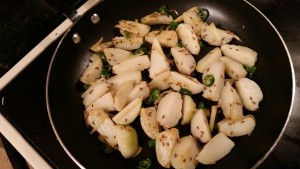 Step 2: 5 min
Add the salt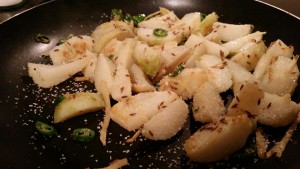 the chopped tomatoes along with 1/2 tsp Red chili pwdr and 1/2 tsp haldi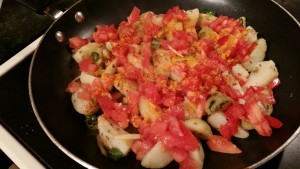 Cover and cook at med low for 5 minutes.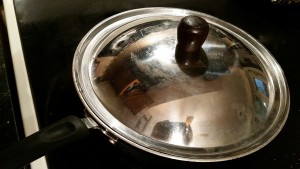 Step 3: 5 min.
Add 1/2 cup water and 1/2 tsp sugar (if tomatoes are very sour) to balance the tartness.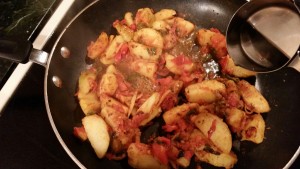 Simmer for another 5 minutes. Serve sprinkled with a pinch of garam masala and some freshly chopped dhania.