Add to favorites
A delightful interesting twist on the all-time fav Rabri, this delicious idea is sure to surprise and impress your guests, every time you make it! This dessert has a distinct tangy taste that is unique to Aam Papad….one taste and you will be hooked!
A great choice for an easy mango fix, mango season or not! 🙂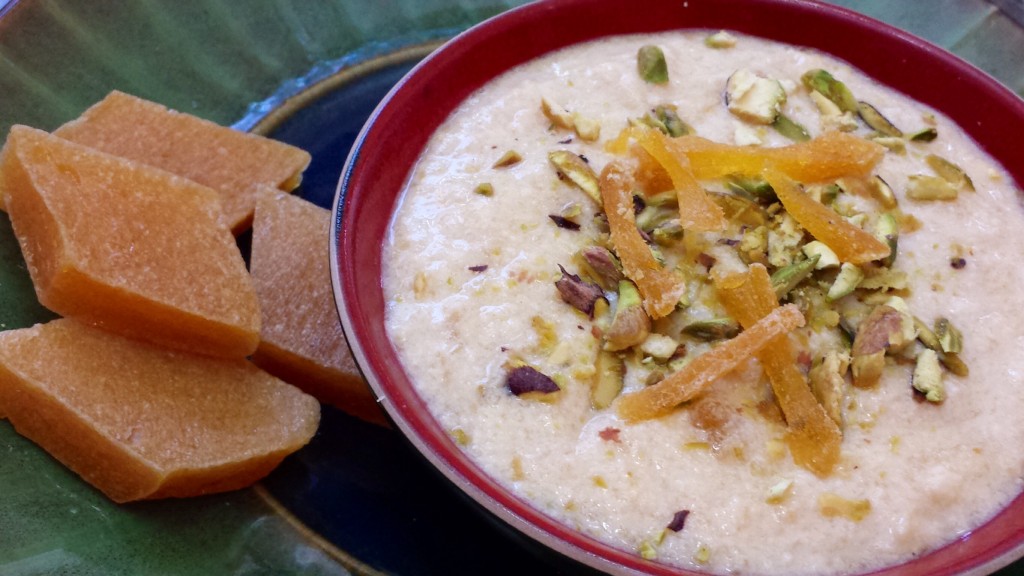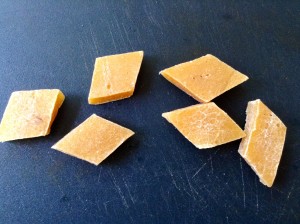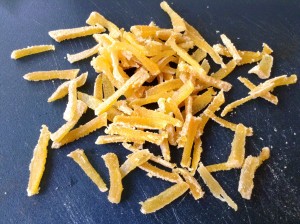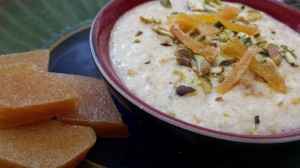 Method:
Thinly slice sweet Aam papad and keep aside.
Boil milk till it reaches 1/3 of the original amount.
Add enough sliced Aam papad to make it sweet, without needing to add any sugar.
Cook the mix till it reaches a thick creamy consistency.
Cool and serve garnished with sliced pista and Aam papad!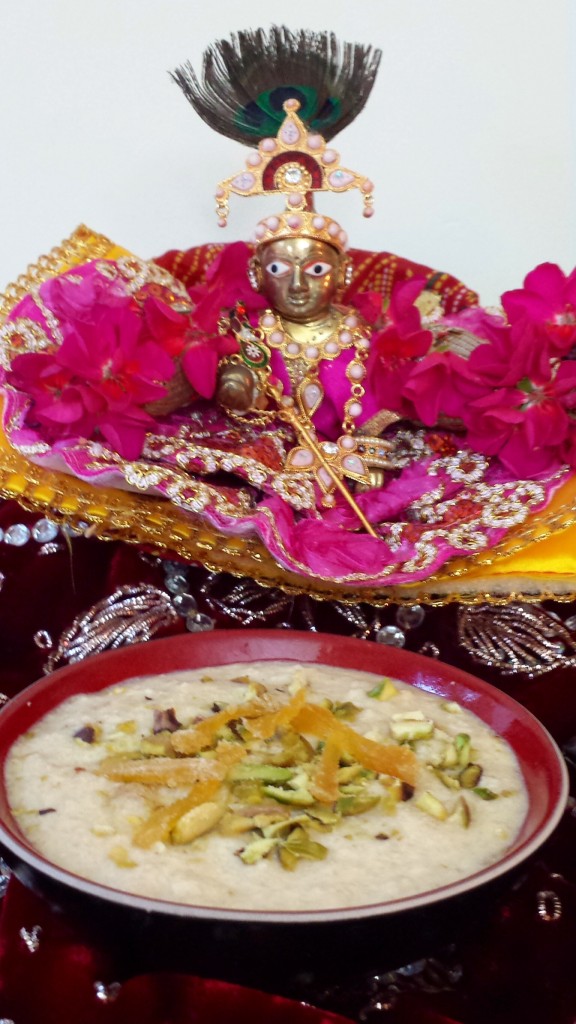 Aam-papad ki Rabri as Prasad for Kaanha….on Janmashtmi!