Add to favorites
How about some CHAAT ON THE GRILL!
Sweet n sour n spicy…a complete flavor burst for your senses!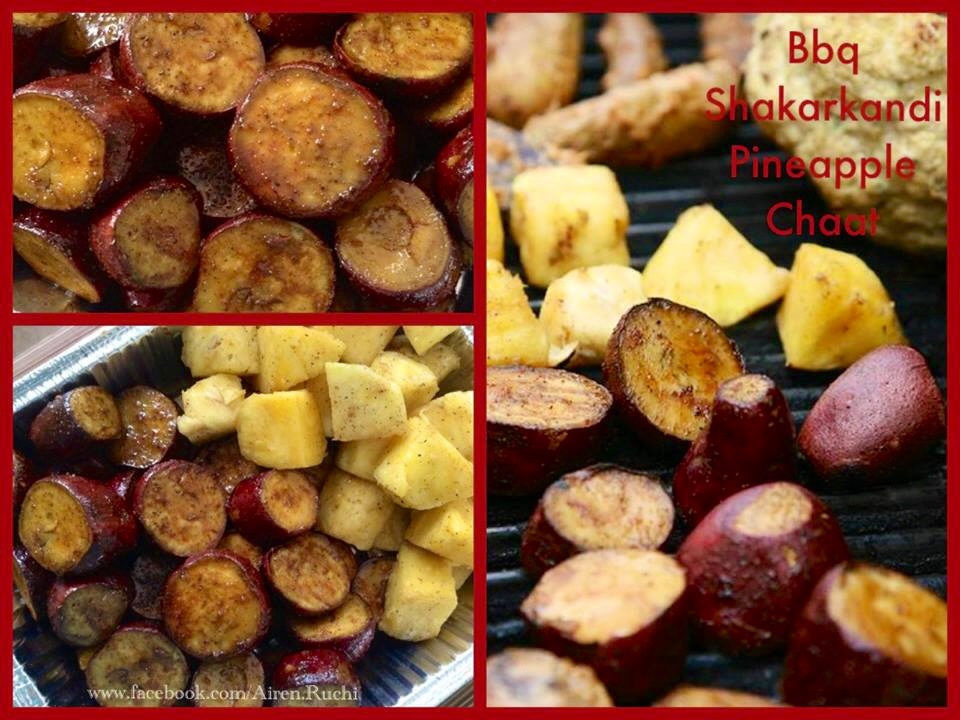 Method:
Wash and cut shakarkandi into big round pieces. Peel and cut pineapple into chunks.
Microwave cut shakarkandi with a sprinkle of water, cover with a paper towel and cook till almost done.
Toss microwaved shakarkandi & chopped pineapple in brown sugar/honey, kala chat masala and lemon juice. Grill & serve hot!