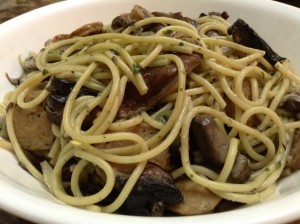 Bold, meaty delicious flavors that make a spectacular tasting pasta!
The family loved it so much…they are already looking forward to the leftovers! 🙂
PS: Vegetarians can just leave out the chicken sausage.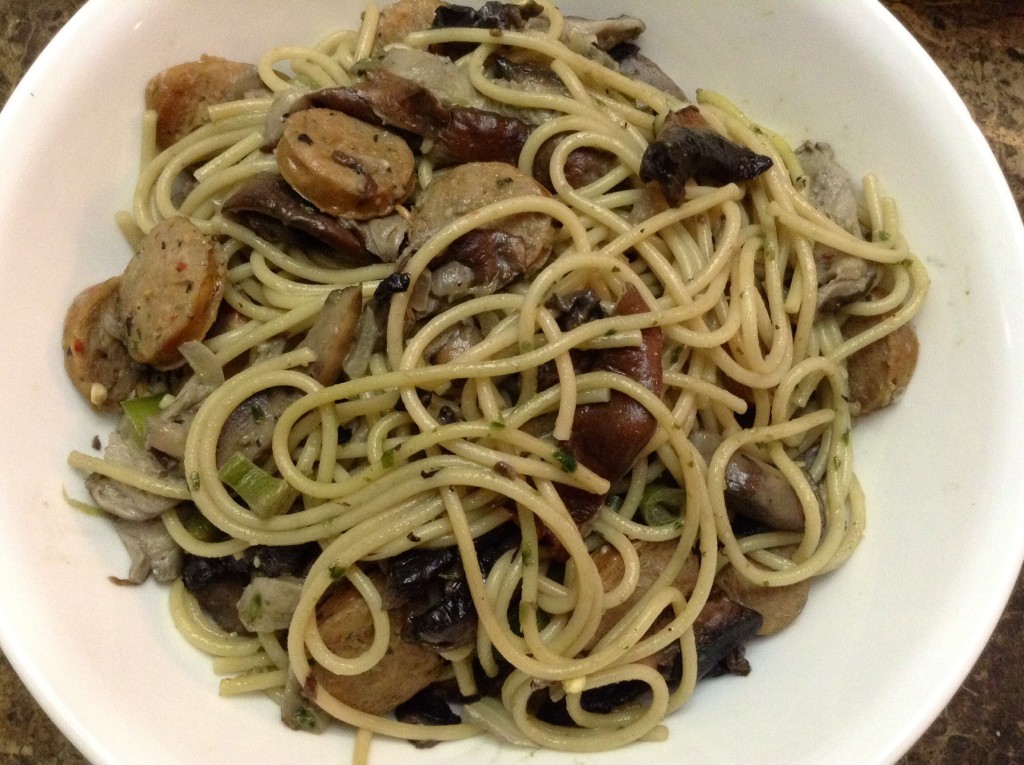 Method:
Immerse spaghetti in boiling water along with some salt and oil till eldente (Still has a slight bite)…drain and keep aside.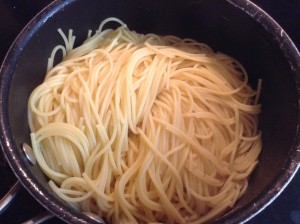 Meanwhile heat oil in a big wide pan and cook sliced garlic, finely chopped onions, mushrooms (I used shiitake and Portabella) and peppers for 4-5 minutes on medium high heat.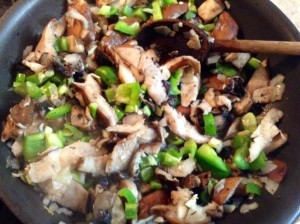 After the juices reduce, add sliced pre-cooked chicken sausage and stir.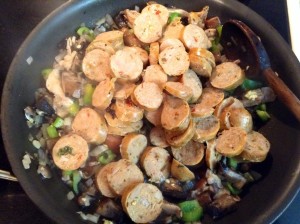 Also add some cream (just a couple of tbsp) and bring to simmer.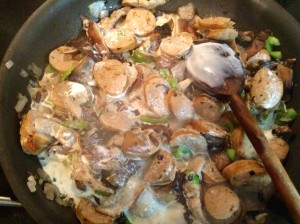 Now add the cooked drained pasta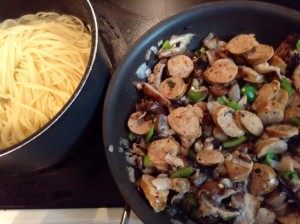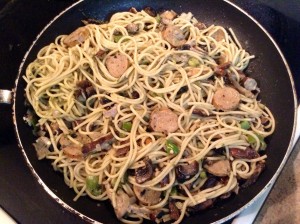 along with a generous tbsp of basil pesto, some grated Parmesan cheese and salt to taste.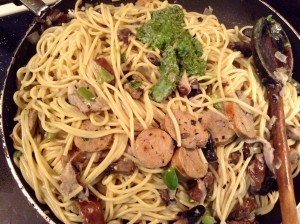 Stir to combine flavors. Slide onto serving bowl…enjoy warm with a final sprinkle of coarsely ground pepper!