Add to favorites
Here's to a healthy start of your day! Layers of crispy potato, spinach, mushroom and egg all coming together to make a delicious satisfying breakfast! Or try it as a quick easy dinner….works for me! 🙂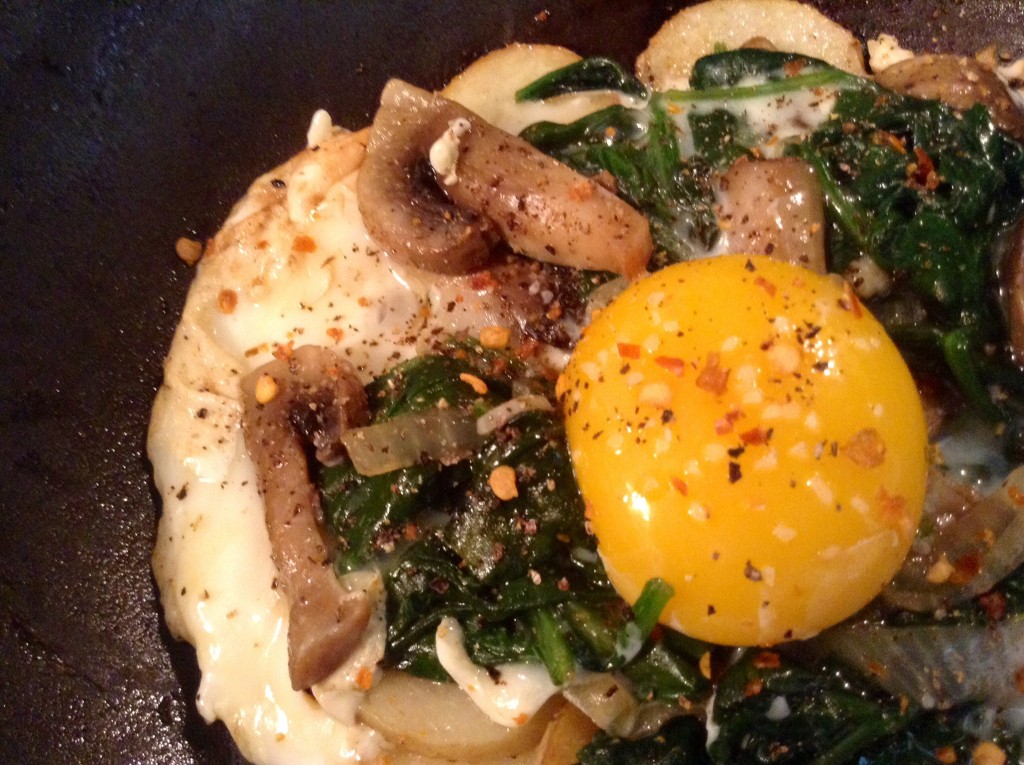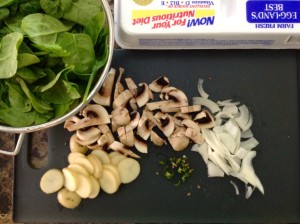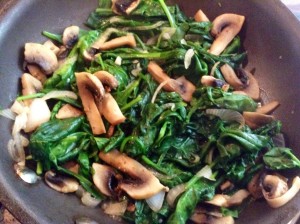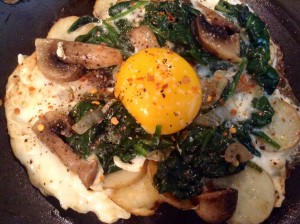 Method:
Clean wash and drain baby spinach.
Thinly slice onions, mince a green chilli & a clove of garlic, slice some mushrooms and a small potato.
Heat some oil, add garlic and green chilli.
Follow with sliced onions, mushrooms and cook for 2-3 minutes.
Now add the spinach leaves along with a dash of salt n freshly ground pepper. Cook till the spinach wilts and the juices reduce. Keep aside.
Now in a clean pan, heat oil and sear the sliced potato on one side. Flip potatoes, top with the spinach mushroom mix.
Cook for a minute to let any residual juices reduce.
Now break an egg (or two if u like) over the spinach mushroom layer and cook for another 2 minutes. Sprinkle with some salt n pepper and serve hot!