Add to favorites
This post goes out for…. My Dearest Dadima who is no longer with us (may she rest in peace). But her memories, her down to earth wisdom, her recipes and most of all her super chilled out nature…. Made her the coolest grandma ever!!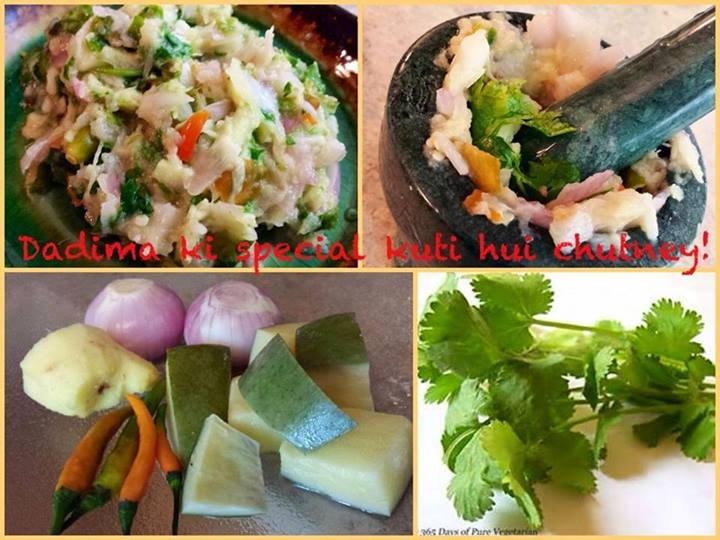 Method:
Pound raw mango, fresh dhania, onions, ginger and fresh green/red chillies, roughly. Add salt to taste….eat with hot paranthas, makki ki roti or ghakkar!
PS: when raw mangoes are not in season, you can omit them…just add a pinch of sugar and a squeeze of lime to the above recipe!
Other related recipes….
Til ki chutney
Dhania Tamatar ki chutney
Roasted garlic chutney