Add to favorites
Today is a Fruit-Veg Combo Day!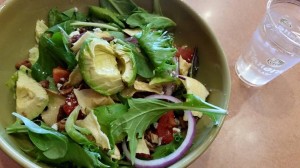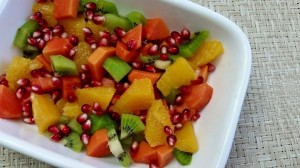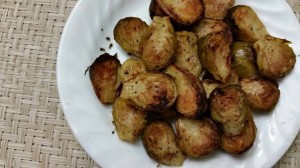 Day 3 started with a quick salad which I ate at 'Panera Bread'. I had them make me a salad with lettuce, tomatoes, Avacado and some dry apple chips with just lemon juice as dressing.
Unfortunately, I had to deviate a little from the diet, as they also added a little pecans and a tsp of Gorgonzola cheese….but the end result was a light crunchy delicious salad.
Late afternoon, I had a cup of tomato soup and a large orange.
Dinner was a big plate-full of roasted Brussels sprouts and a large fruit salad of kiwi, pomegranate, papaya and oranges.
By end of day three, I feel a little fed up of vegetable and fruit salads.
I long for Day 4 which will let me enjoy Dairy…in the form of milk and yoghurt. 🙂
Previous account of Day 3 Detox
ROUND 2
I started the day with a bowl of chatpati fruit chaat and Ayurvedic spice tea.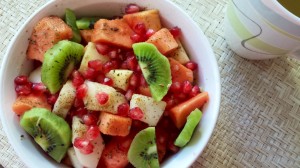 Lunch was guacamole n chips in their healthy avatar, where firm juicy tomatoes replace fried tortilla chips….one of my fav!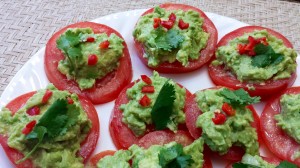 Along with a bowl of sweet pomegranate.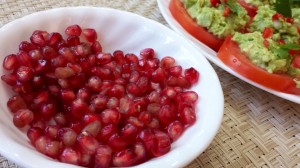 Dinner was a big bowl of Roasted Butternut Squash Soup.
This soup eats like a meal and is extremely filling!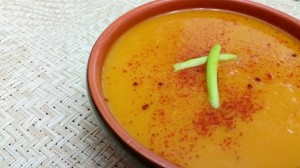 For snacking I roasted on a batch of spicy fennel flavored pumpkin seeds…that served as a nice distraction from other food cravings!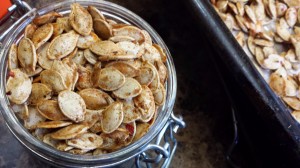 Throughout the day. I continued to sip warm comforting Ayurvedic tea….which soothed my nerves and kept me focused on the detox. 🙂
ROUND 1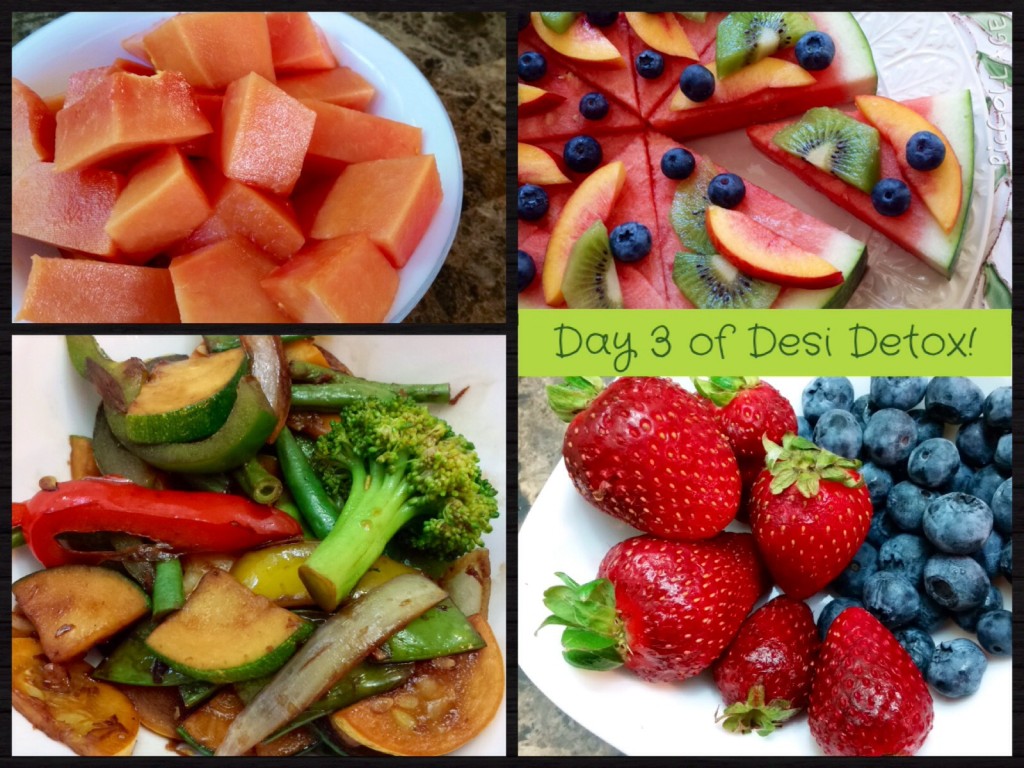 Started Day 3 off with a big bowl of sweet juicy Papaya.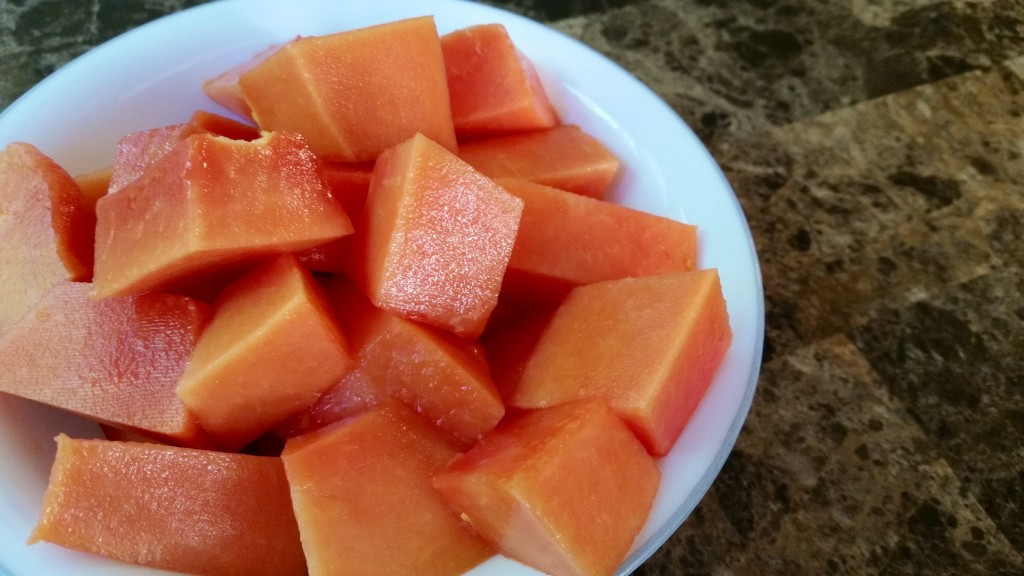 This was followed by an early lunch of watermelon pizza, which was such fun to make n eat! 🙂 Late afternoon hunger pangs were fixed by a bowl of hot tomato soup.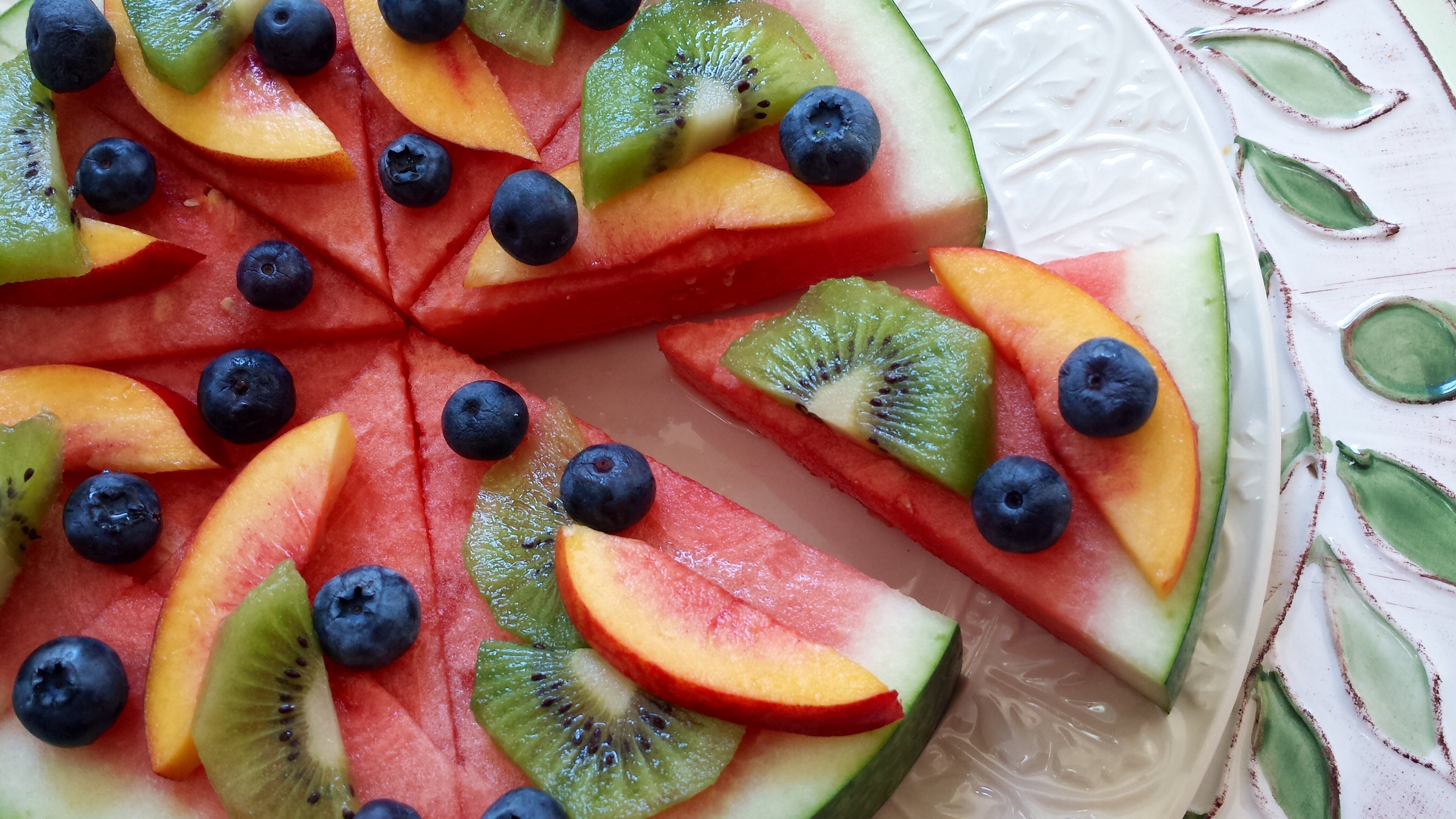 Evening meal was my Quick Detox Stir fry Vegetables…had one small bowlful before my swim workout and one after.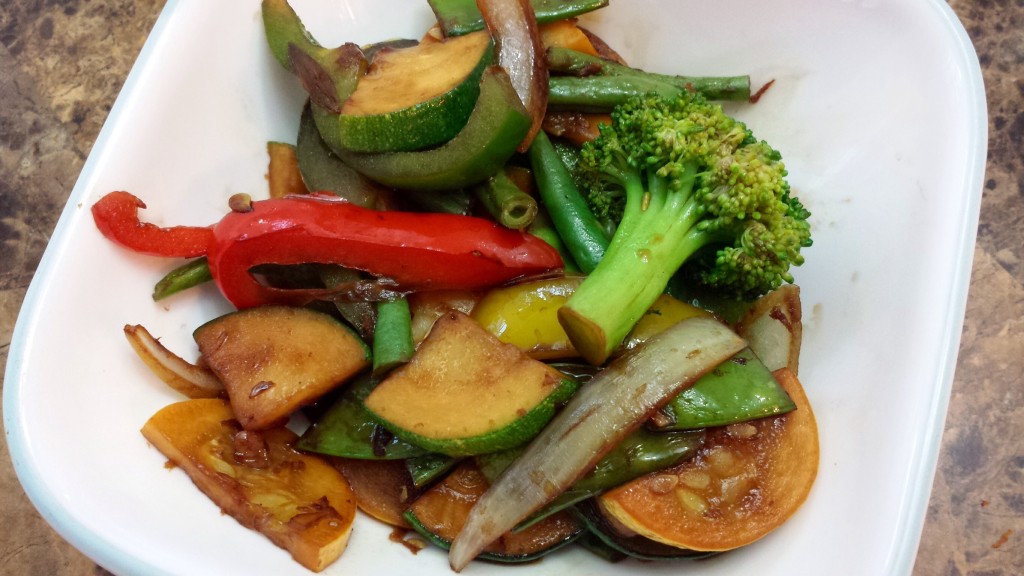 Dessert was a big bowl of sweet strawberries and blueberries!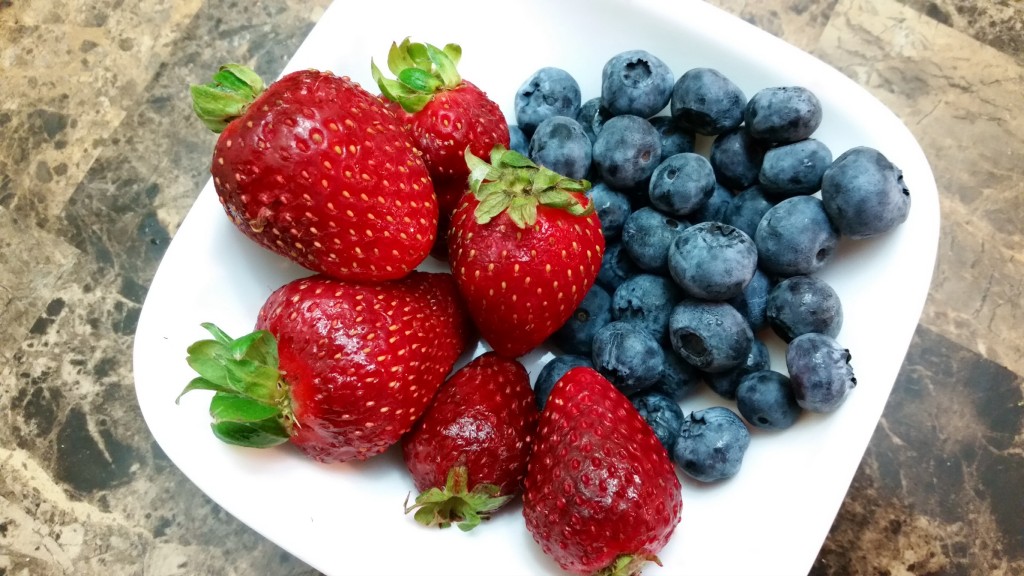 This is the hardest day for me, as by the end of the third day… I get slightly fed up of eating only fruit and vegetables. However spending a little time & thought in creating interesting food, keeps me afloat! 🙂
From tomorrow, we bring dairy into the diet making the Punjabi in me go….Hurrrah!!
Preparations for the days ahead…
Moong dal soaked for sprouts is growing nicely…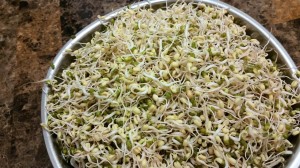 Also soaked some Chickpeas/Chana and Kidney beans/Rajmah for day 5 and 6 when protein enters the diet.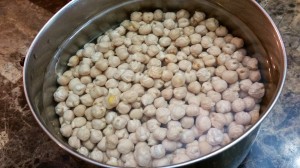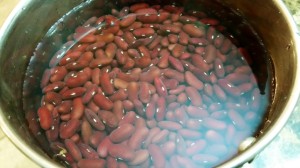 Day-to-Day Detox
About Detoxing…My Desi Way!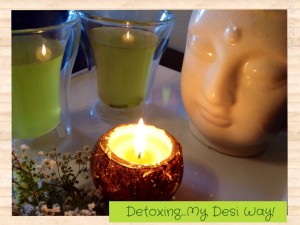 Day 1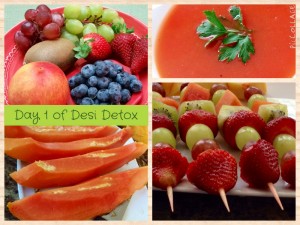 Day 2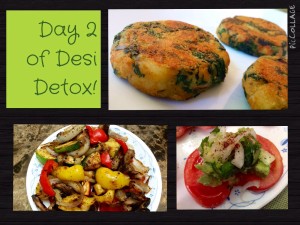 Day 3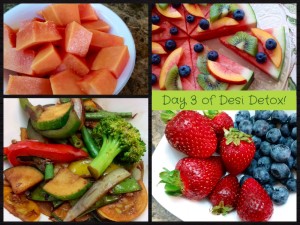 Day 4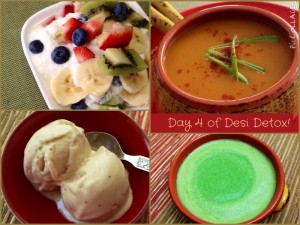 Day 5