Add to favorites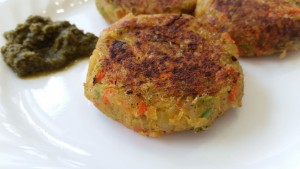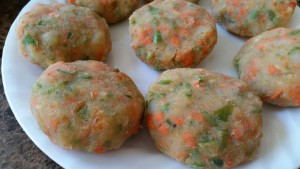 Try making these delicious healthy vegetable tikkis.
Also a great idea for incorporating alu in the second day of my Desi Detox! Mixing in a whole lot of vegetables, is my sneaky way to enjoy a whole lot of tikkis, without eating too much alu! 🙂
The raw vegetables added to the Tikki, lend a wonderful crunchy texture to the tikkis, and also make them extremely satisfying!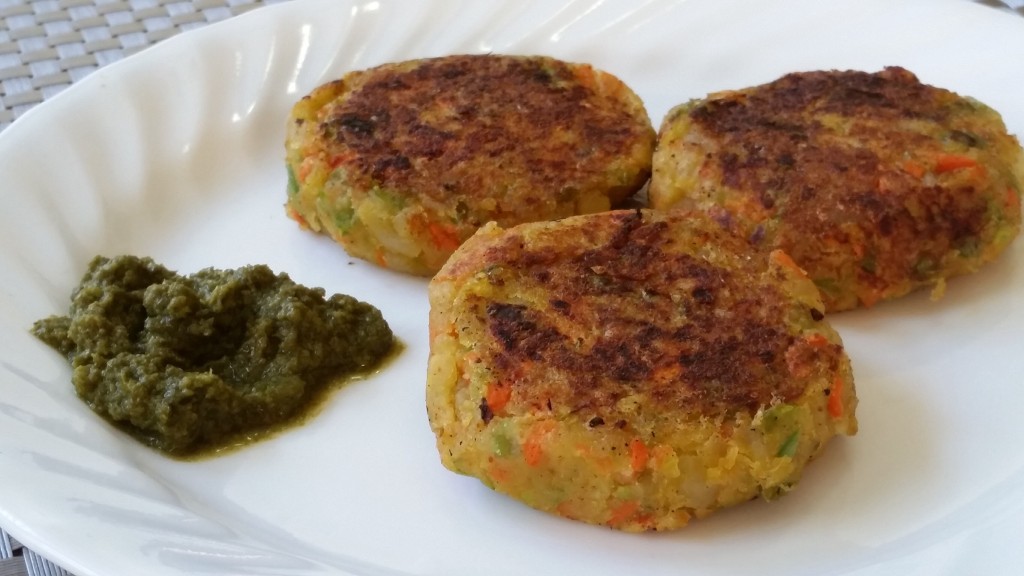 Method:
Boil 3 large potatoes. Use Idaho potatoes that are relatively dry and powdery even after boiling. Once boiled, do not leave in water, remove immediately so they don't absorb water and become sticky. Once slightly cool, peel and mash smooth.
Add 2 cups raw minced mixed vegetables like carrot, bell peppers, beans, jalapeños. Also adds one grated ginger, salt, red chilli pwdr, amchoor and garam masala according to personal taste.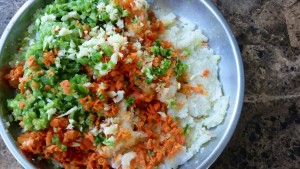 Mix to combine.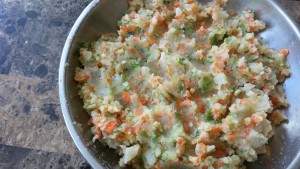 Shape into flat tikkis.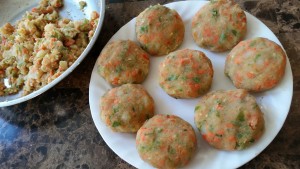 Cook on medium heat with a gentle spray if oil,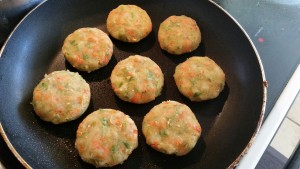 Till golden.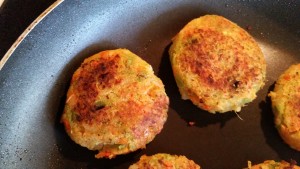 Serve hot with green chutney!!