Add to favorites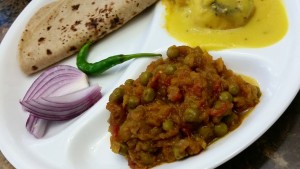 One of my fav childhood recipes for baingan, takes half the time & effort needed to make the traditional roasted version!
A delicious quick-fix option for those who are looking for a Bharta-in-a-hurry! 🙂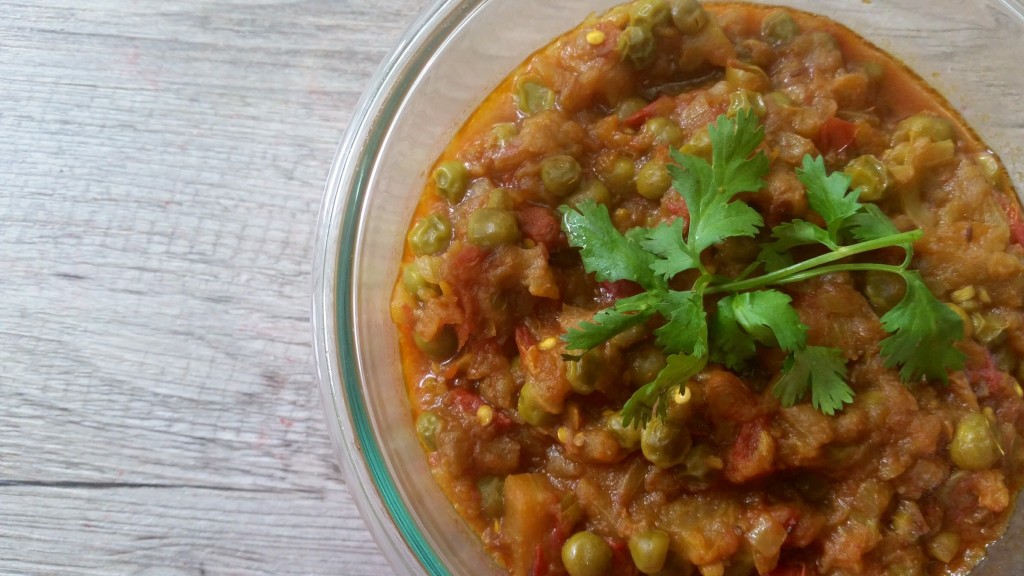 Method:
Wash, peel and dice a large baingan/Eggplant/Brinjal or 2 medium ones into small pieces.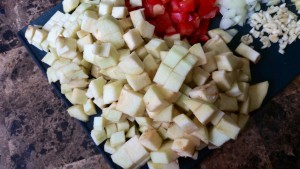 Finely chop 2 tsp of ginger, 1 tsp of garlic (optional) and 2-3 green chillies.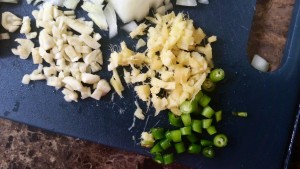 Finely chop 2 medium size onions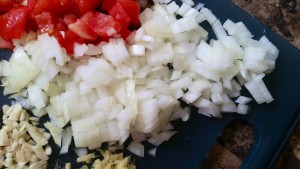 And 3 medium tomatoes.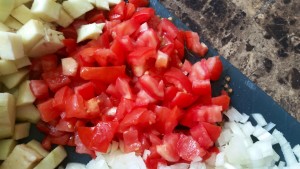 Heat 1 tbsp of oil in a pressure cooker. Add 1 tsp of jeera followed by the chopped ginger, garlic and green chillies. Cook for 2 minutes on medium flame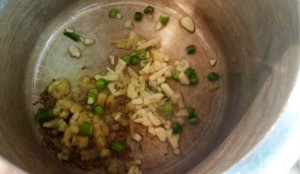 Now add the chopped onions and cook till they turn lightly golden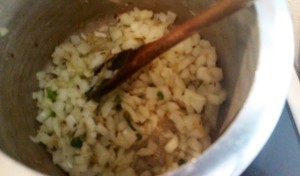 Now add the chopped tomatoes, 1/2 tsp red chilli pwdr, 1/4 tsp haldi, 1/4 tsp dhania pwdr and salt to taste.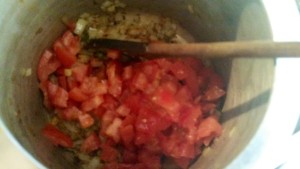 Cook till the tomatoes just start to melt.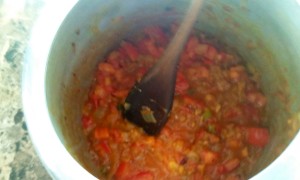 Now add the chopped baingan and stir to combine.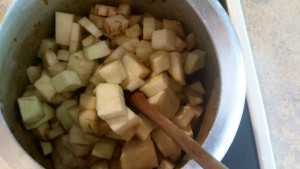 Add 1/2 cup peas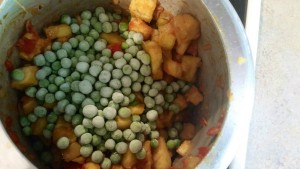 and 1/2 cup water and mix.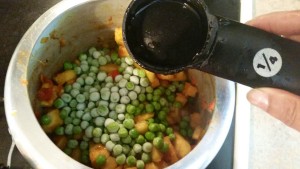 Close pressure cooker and give 2 quick whistles.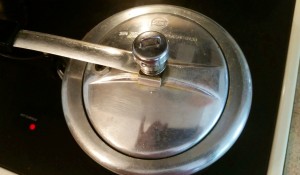 Once steam releases, open cooker, simmer on medium high, till juices reduce and flavors concentrate.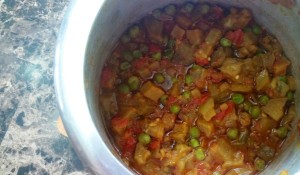 Sprinkle with a punch of garam masala if you like. Garnish with fresh dhania.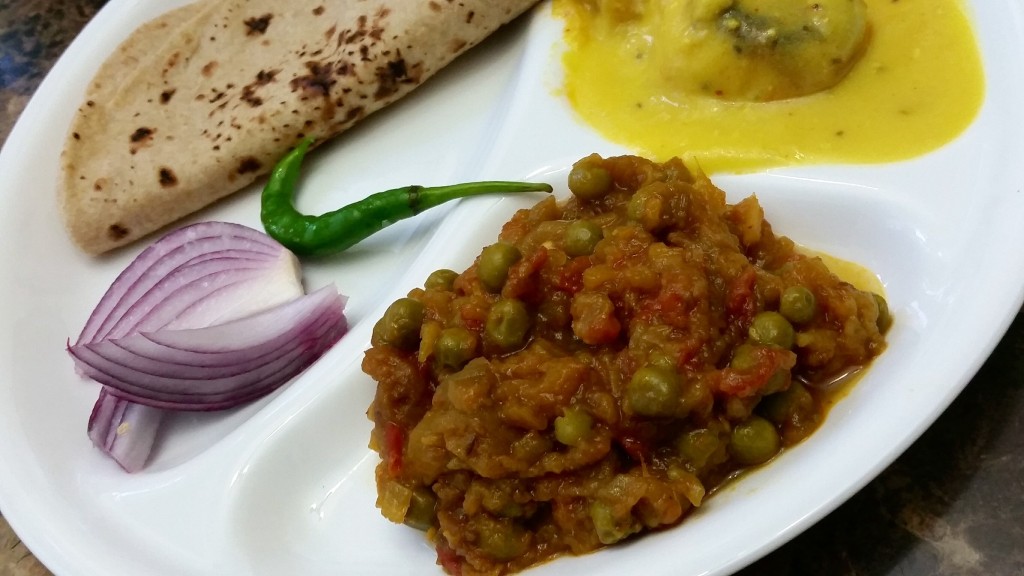 Serve with warm roti/Chawal, pyaz-hari mirch….yum yum!