Add to favorites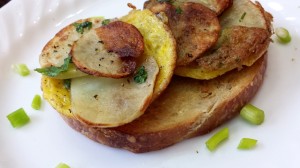 Having so much fun with my new Mini Uttapam pan! Sunday morning started with Egg N Potato skillet, a delicious kid friendly creation that had my kids jumping with glee! Mini omelettes topped with Crispy potato wafers served on hot buttered toast..Yummmmmmy!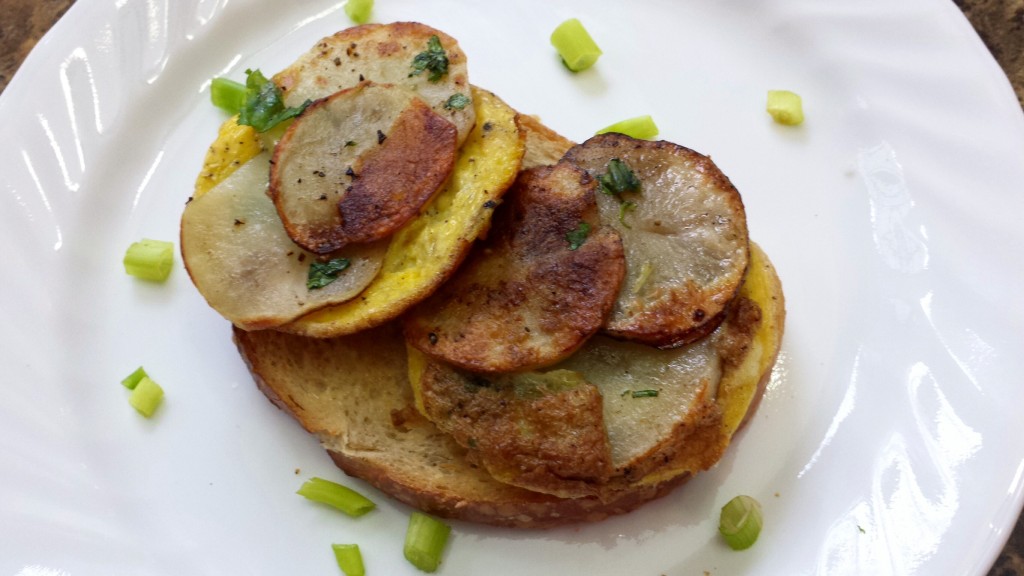 Method:
Wash, peel and thinly slice potatoes. Finely chop onions, green chillies, peppers, mushrooms and dhania. Beat 3 eggs, add salt n pepper to taste.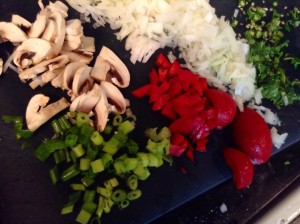 Now heat mini uttapam pan and spray it lightly with oil. Arrange three slices of potatoes in each section of the pan. Season with salt n pepper.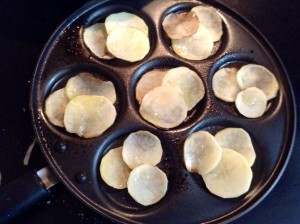 Cook till the potatoes brown from the bottom and flip. Cook for a minute. Remove potatoes in a dish and keep aside.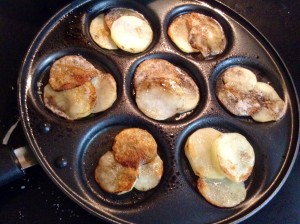 Spray pan again with oil. Pour egg in each section. Top with chopped onions, peppers, mushrooms, green chillies and dhania. Add some grated cheese if u like.
Cook for 2 minutes on medium flame.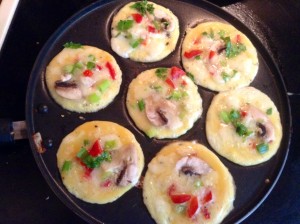 Once the mini omelettes are cooked from the bottom, and start to set from the sides. Place the browned potatoes on top.
A close-up pic…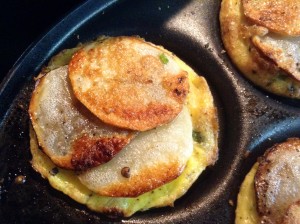 Flip the omelettes along with the potatoes. Cook for another 2 minutes.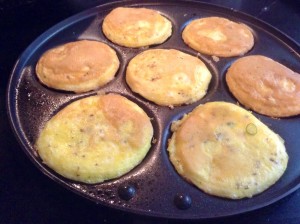 Flip once again and cook for a few seconds. Sprinkle with chopped dhania.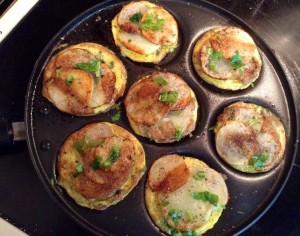 Ready to plate!


Serve on hot toast!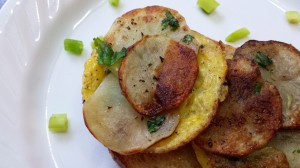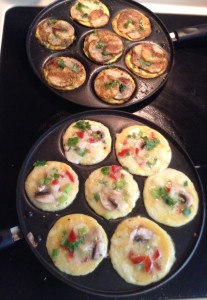 Note: invest in two of these pans and you make enough to feed the whole family! 🙂