Add to favorites
Messy Egg Salad Sandwiches are always a huge hit, add a hint of mustard and some crunchy celery…they taste even better!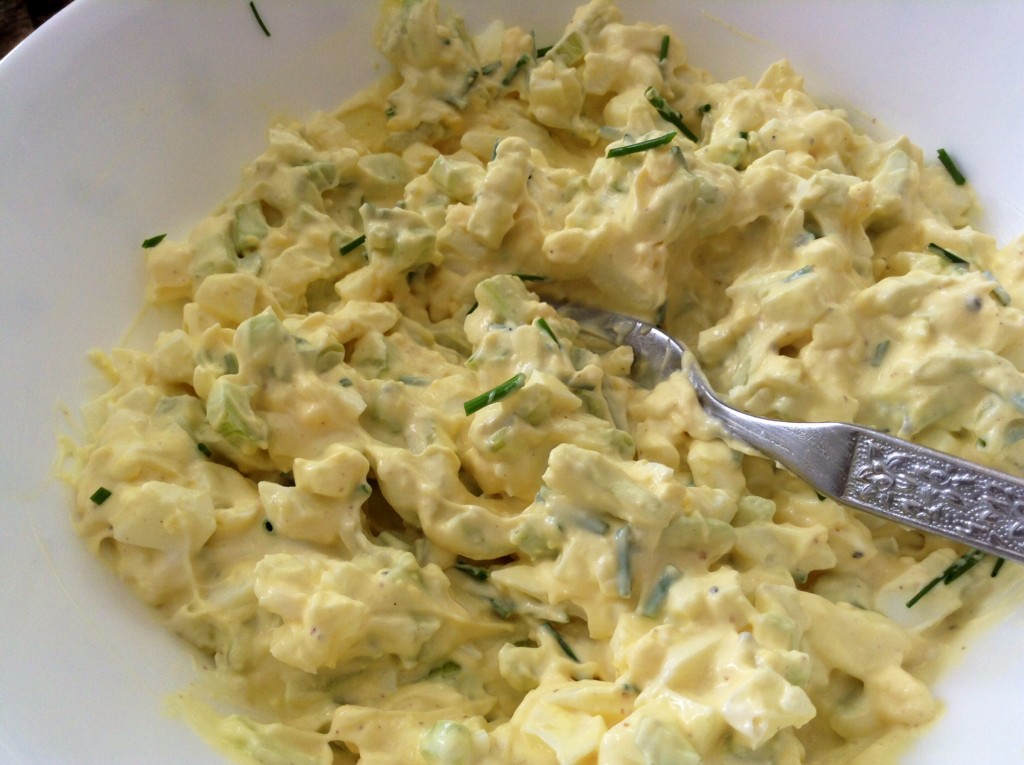 A good egg salad starts with the perfect boiled egg. Where the yolk is completely cooked through, but still bright and yellow. No shadow of grey around it….making it dry and tasteless!
Also the egg white should be plump and juicy, when you push a finger against it, it should spring back.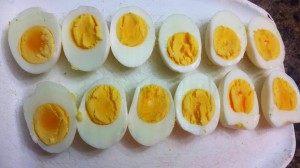 Once you have the perfectly boiled egg. The next step, is to carefully extract the yolks.


Using a folk, mash the yolks smooth.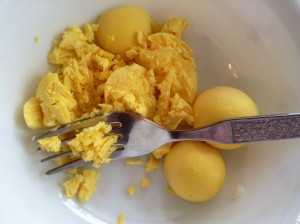 Next blend in some mayo along with the mashed egg yolks.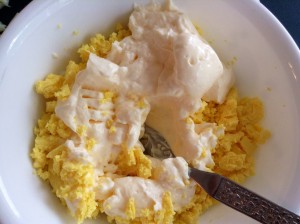 At this point you might want to add a dash of mustard too.( if you are a mustard lover)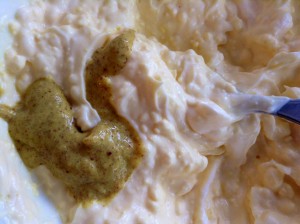 Now, chop up the egg whites to a fine dice.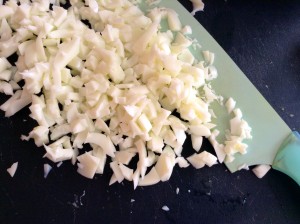 If you like….also finely chop some celery. Fold the chopped egg whites and celery with the creamed yolks.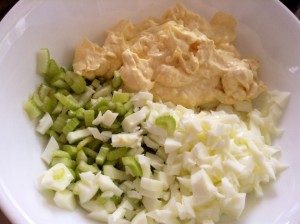 Add a dash of salt n pepper, some chives and you are good to go!


Slather them on your choice of bread, layer with tomatoes if you like. You can team them with dill pickle and some crunchy chips…a chilled lemonade….and you have yourself a delicious summertime meal!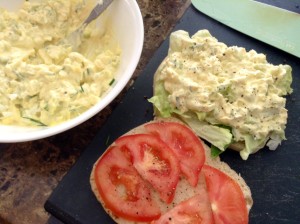 For a healthy twist, try adding some Colorful Peppers and Black Olives, they brighten up the Egg Salad Sandwiches kicking them up several notches!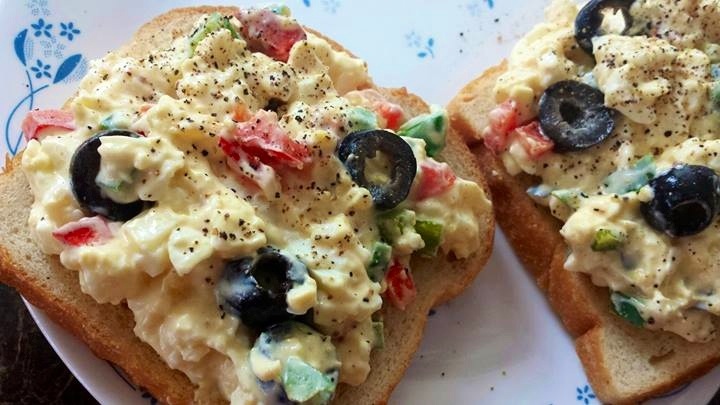 Other Related Posts:
How to Boil the Perfect Egg