Add to favorites
Your ads will be inserted here by
Easy Plugin for AdSense.
Please go to the plugin admin page to
Paste your ad code OR
Suppress this ad slot.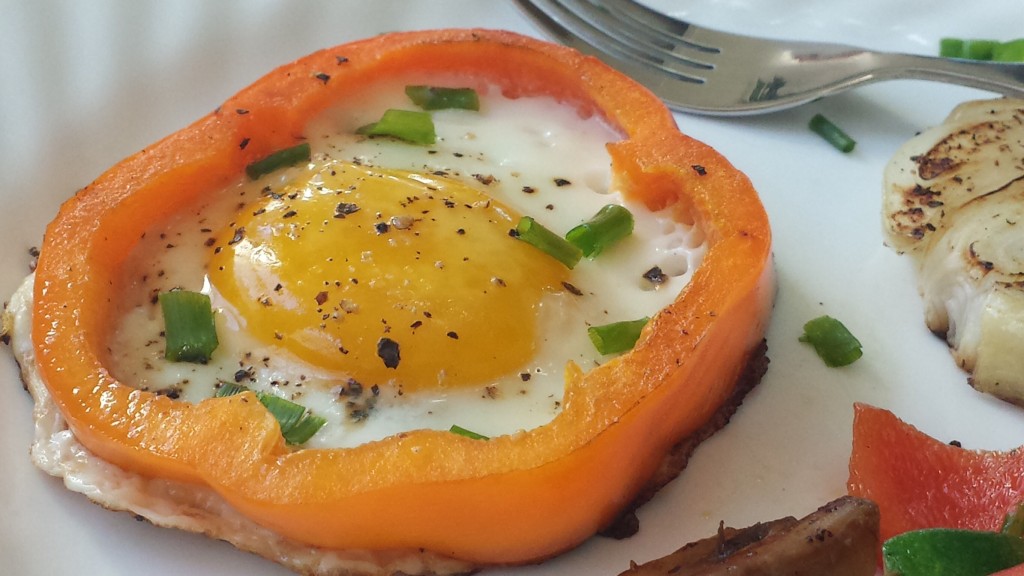 How about some…Eye candy early in the morning!
Try making these pretty sunny side up eggs, that are as easy on the eye as they are delicious to eat!!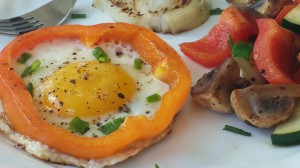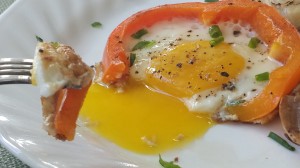 Method:
Separate egg white and yolk and transfer to two different bowls.
Cut a ring of pepper, place on hot pan sprayed with a little oil. After 30 seconds flip pepper ring.
Pour egg white into the pepper ring.
Once egg white starts to set a little, slip in the yolk.
Sprinkle salt n pepper.
Cook till the bottom becomes crisp, garnish with chopped herbs of choice, I used chive…ready!
You can serve this with pan seared vegetables….for a healthy delicious start to the day! 🙂