Add to favorites
Your ads will be inserted here by
Easy Plugin for AdSense.
Please go to the plugin admin page to
Paste your ad code OR
Suppress this ad slot.
Frozen Strawberry Daiquiris…..what better way to celebrate the coming of the strawberry season!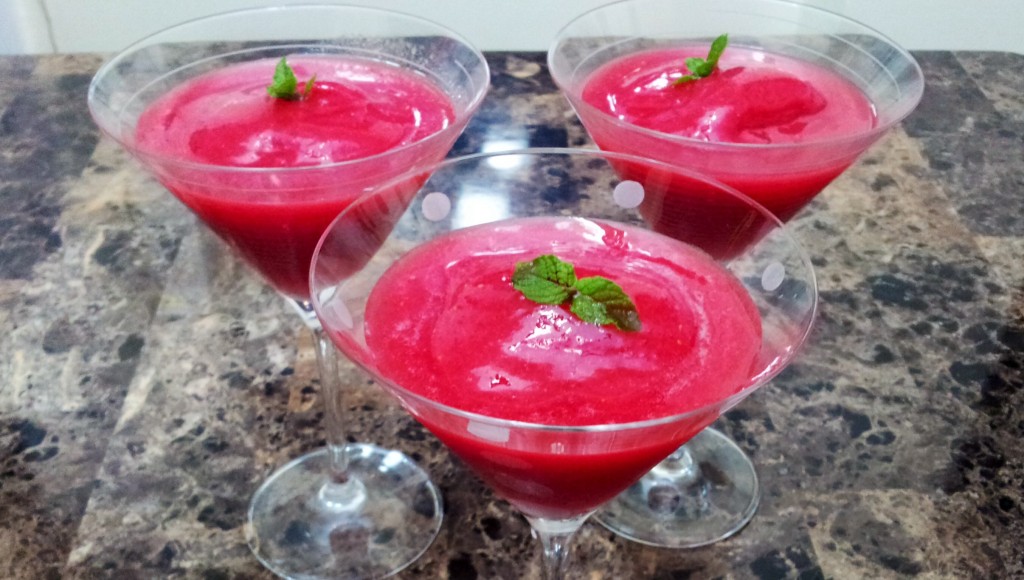 Method:
In a blender….blend together one frozen baccardi strawberry daiquiri mix (from the freezer section at the super market) along with an 8oz container of fresh stawberries and lots of ice…. .add rum or not…tastes yumm!
Note: you can substitute the frozen baccardi strawberry daiquiri mix with strawberry crush