Add to favorites
Crisp Spicy Alu…that pack a hefty punch!
Warning…not for the faint hearted!!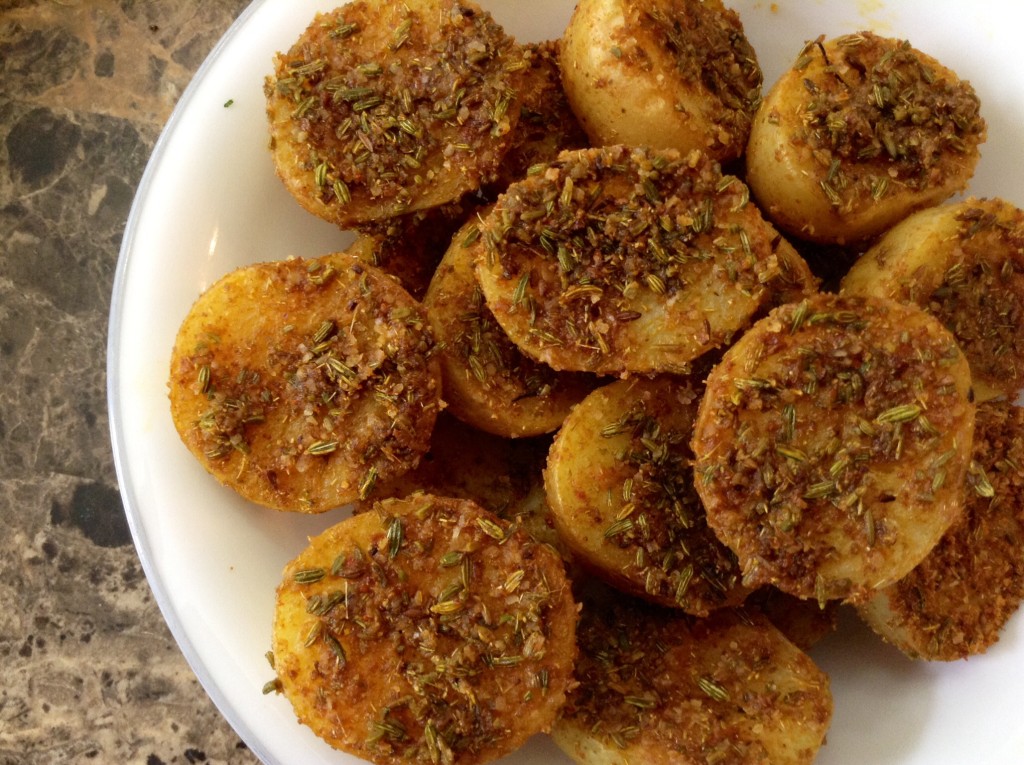 Method:
Wash and microwave baby potatoes till soft (I've used Yukon gold). Wrap them in wet paper towel while microwaving to keep them moist. Slice them into half. Toss the cut alu in the spicy saunf masala. Add a drizzle of olive oil to the mix, so that the masala sticks to the alu. Also press each cut aloo face down into the masala, to ensure a thick coating.
Let them stand for about 20 minutes.
Grill on BBQ or hot oven (about 450F) on medium high heat till crisp! Baste alu with a little oil, during the grilling process!
For the spicy saunf masala:
Mix salt, red chili powder, dhania powder (I prefer to use freshly pounded), amchur, lots of coarsely ground saunf and a little garam masala. Drizzle a little oil to the mix so that it becomes slightly crumbly in texture.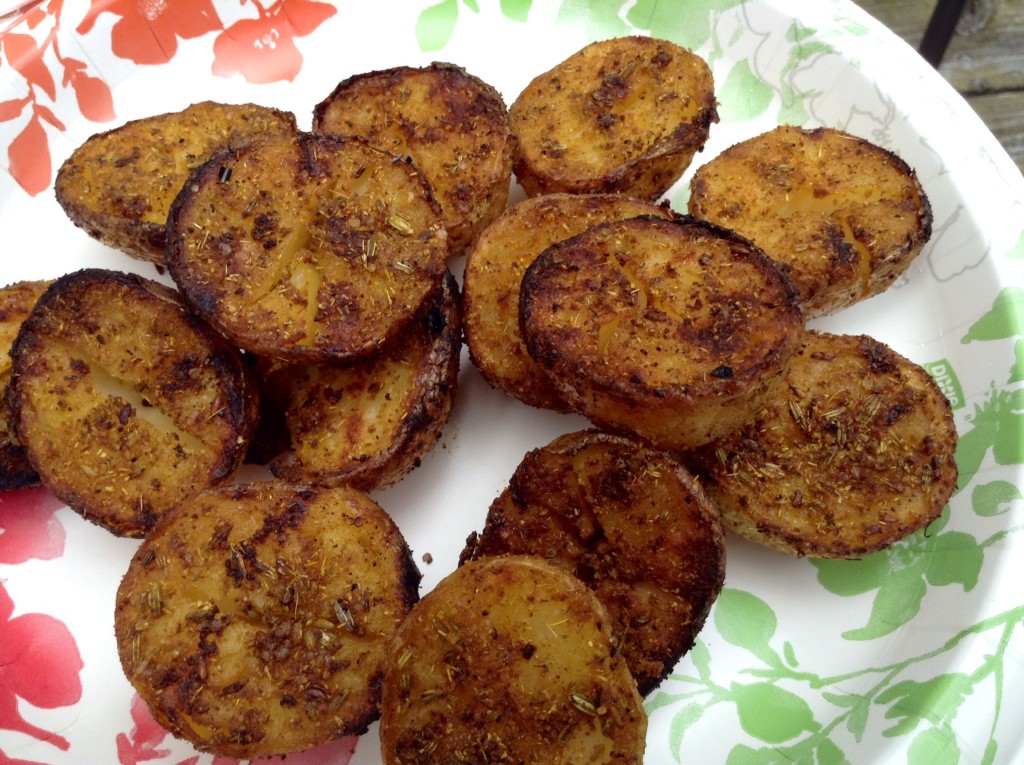 Other recipes using the same delicious masala!