Add to favorites
Cajun Grilled Vegetable Fajitas with a drizzle of Chipotle Sour Cream!A delicious combination of flavors and textures that come together to invoke a big Muchas Gracias!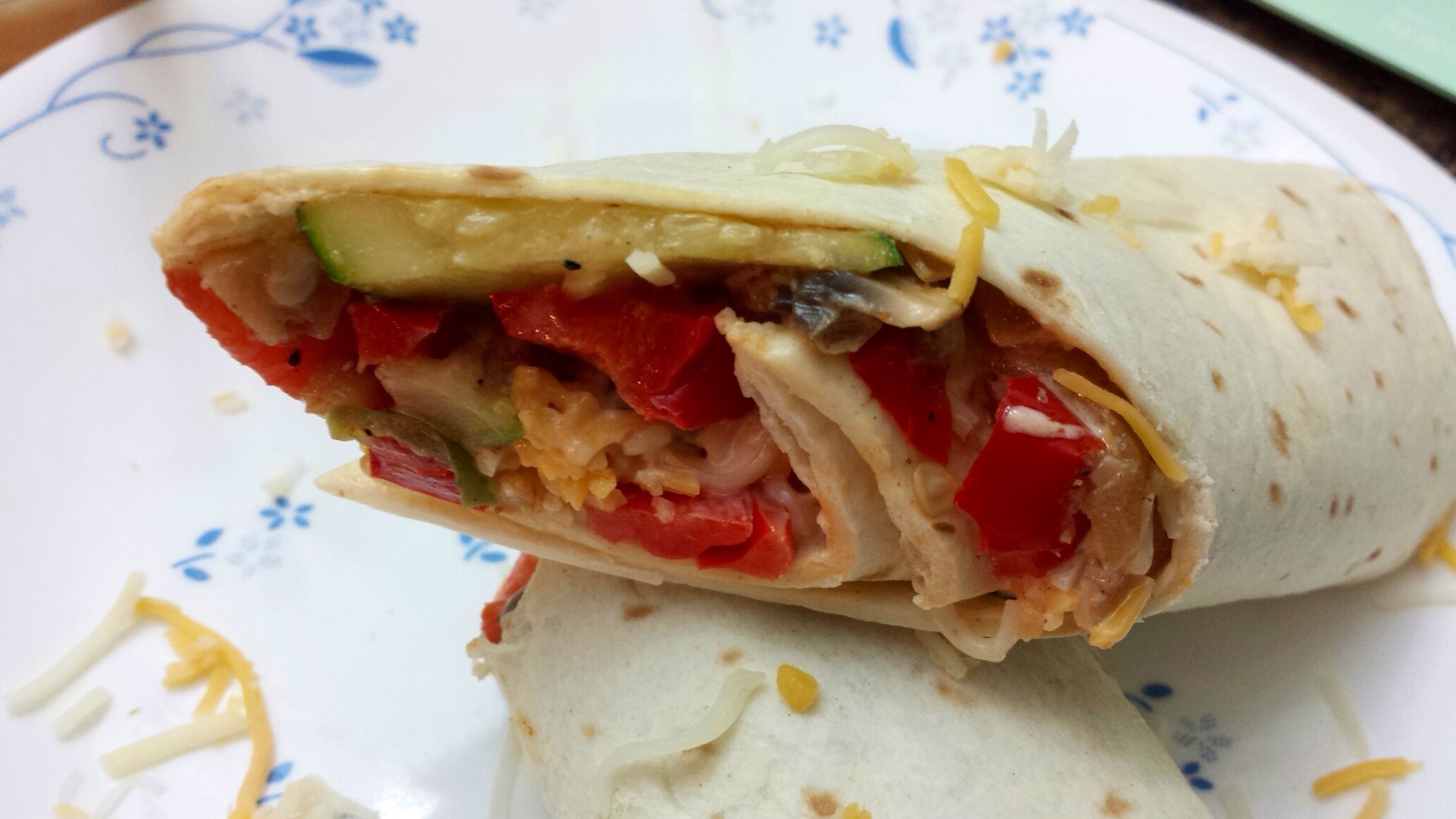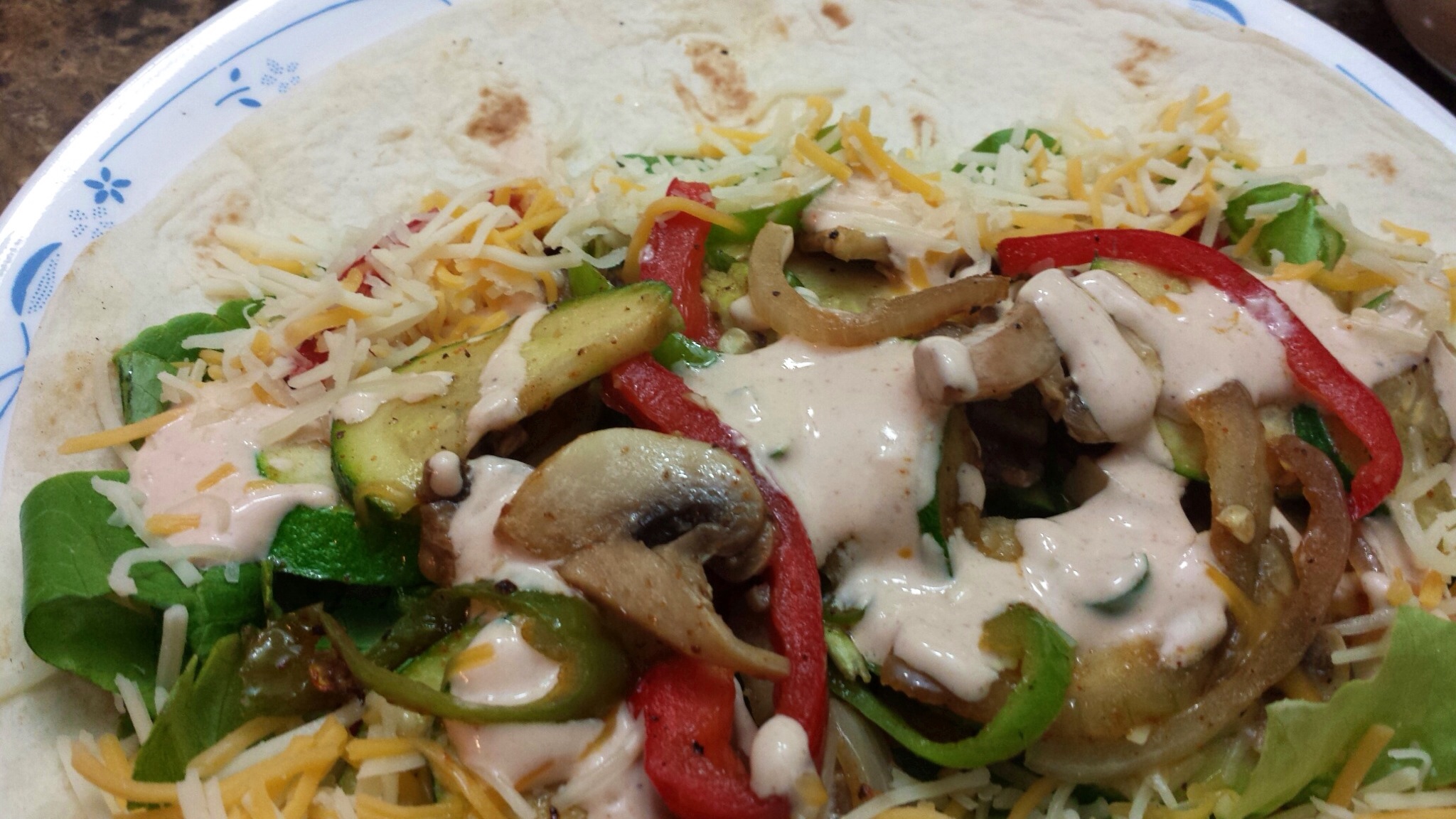 Method:
Toss vegetables in some cajun seasoning.
Grill vegetables on a hot grill pan till done…but still slightly crunchy.
Warm tortillas, Spread a few lettuce leaves.
Top with grilled veggies. Drizzle some chipotle sour cream. Sprinkle some shredded cheese. Roll tightly and serve immediately!!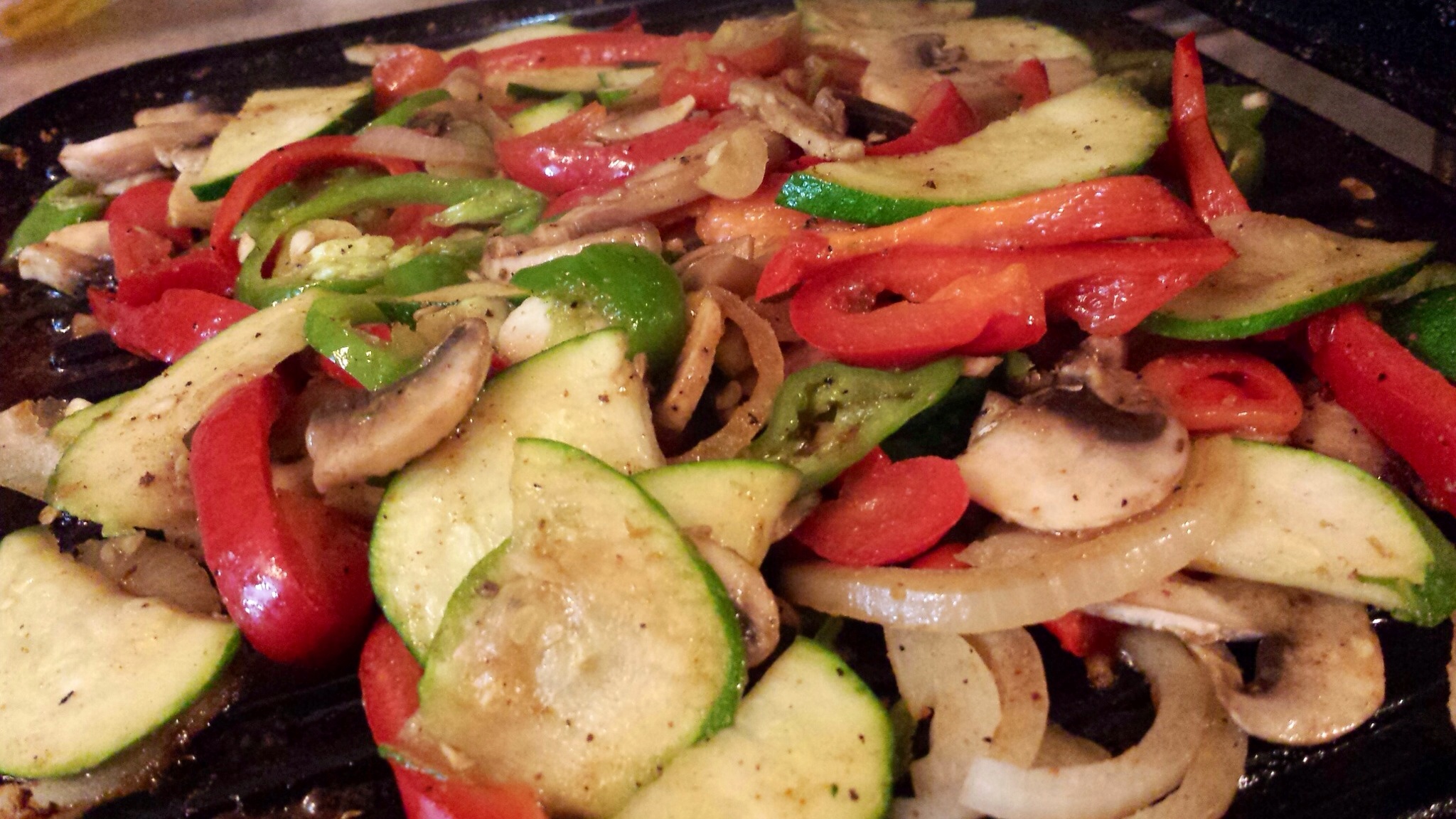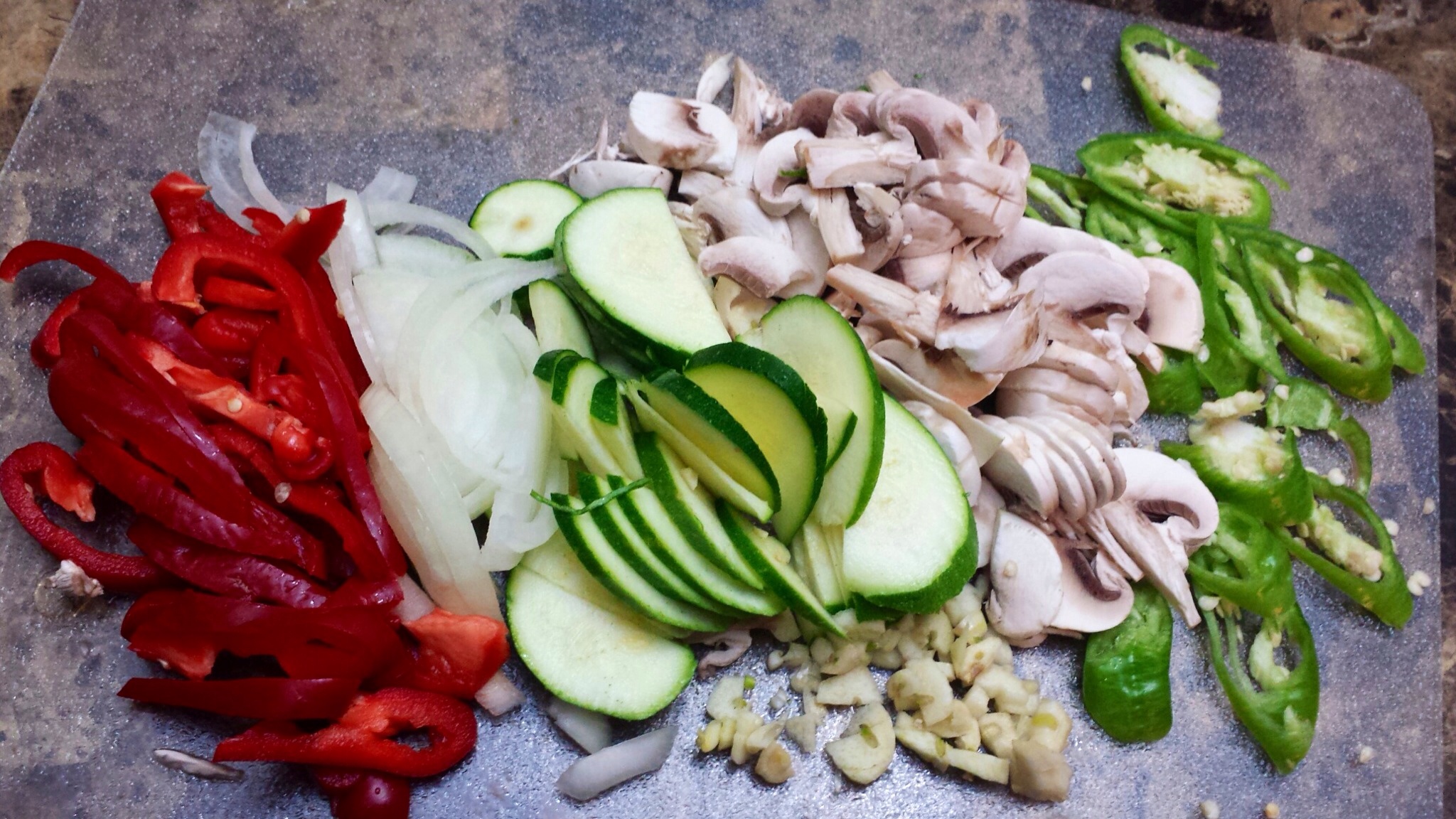 For the Chipotle Sour cream…
Mix some sour cream (you can also use Greek yoghurt, if you are watching your calories) with chipotle hot sauce & minced jalapeños.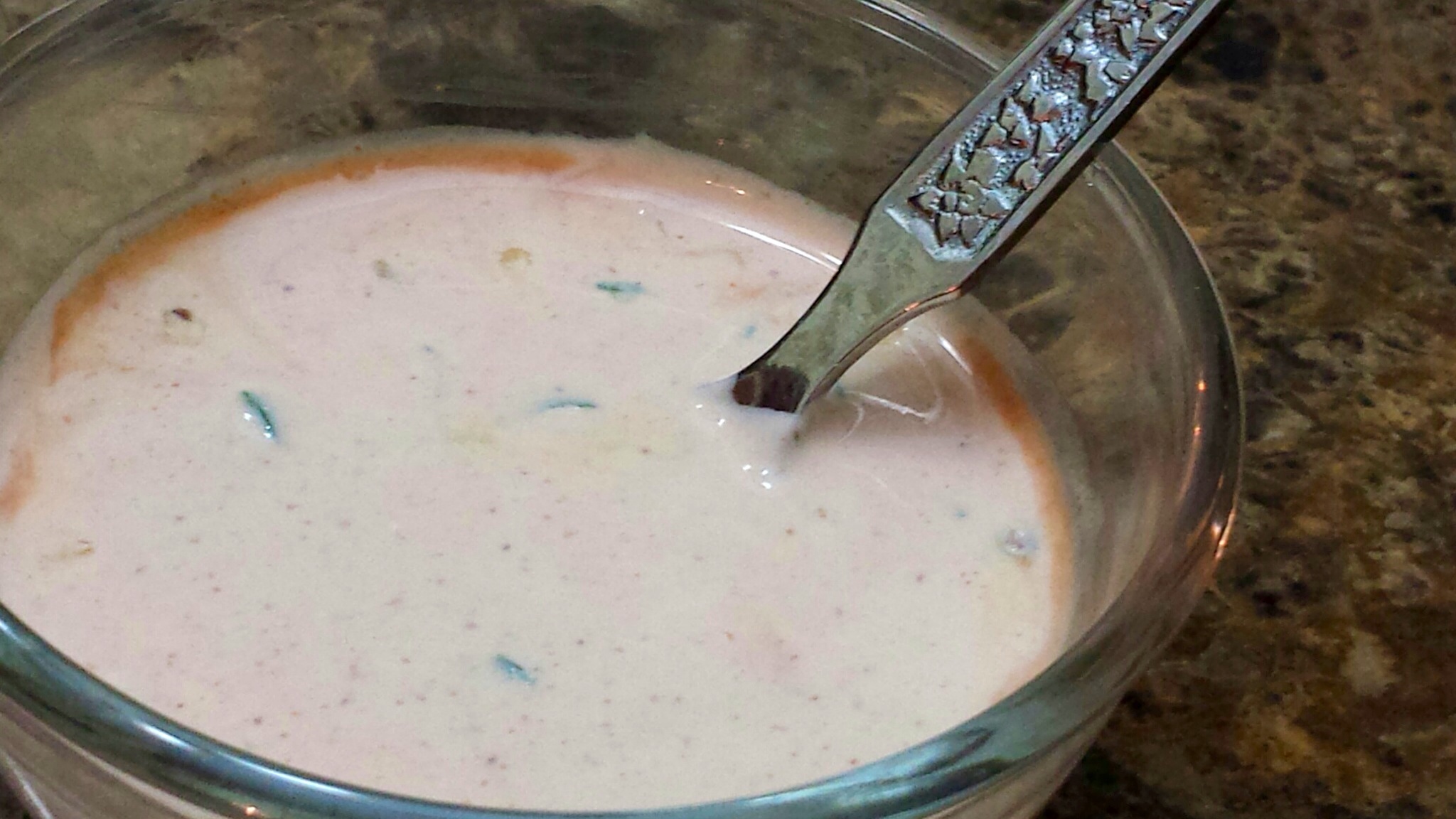 For the Cajun Seasoning…
2 tablespoons onion powder
2 tablespoons garlic powder
2 tablespoons dried oregano
2 tablespoons dried basil
1 tablespoon dried thyme
1 tablespoon fresh ground black pepper
1 tablespoon white pepper (or use 2 tablespoons black pepper)
3 teaspoons cayenne pepper
5 tablespoons paprika
4 tbsp salt…can vary according to taste
Mix all ingredients in a glass jar. Store in the refrigerator to keep the spices fresh.
Shake the jar before using.
Note: you can use Kashmiri lal mirch pwdr as a replacement for paprika and red chili pwdr as a replacement for cayenne pepper!
Other related posts