Add to favorites
A delicious fragrant Pulao that is a healthy way to sneak veggies into the diet of fussy kids!
Sanju Puri recently tried out this recipe and here is her feed back in her own words….:-)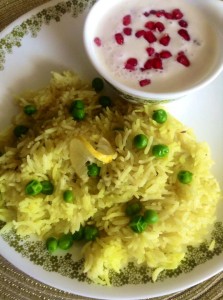 Lauki ka Pulao has become my one of our family favorites and is also one of the simplest one pot meals ever.
This recipe is very easy to prepare, as it doesn't have too many ingredients and can be cooked quickly, making it ideal for busy moms.
This is a hit recipe with my kids and hubby never complains either. My family loves this Pulao with Pomegranate Raita .
Original recipe of Lauki ka Pulao