Add to favorites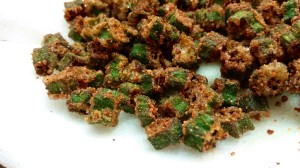 Masale-daar GUNPOWDER BHINDI that will blow you away! Spicy, Crunchy with a wonderful crumbly crust…serve it as an appetizer, a side with the main meal, or use it as a topper over chilled yoghurt, this dish is a winner all the way!! 🙂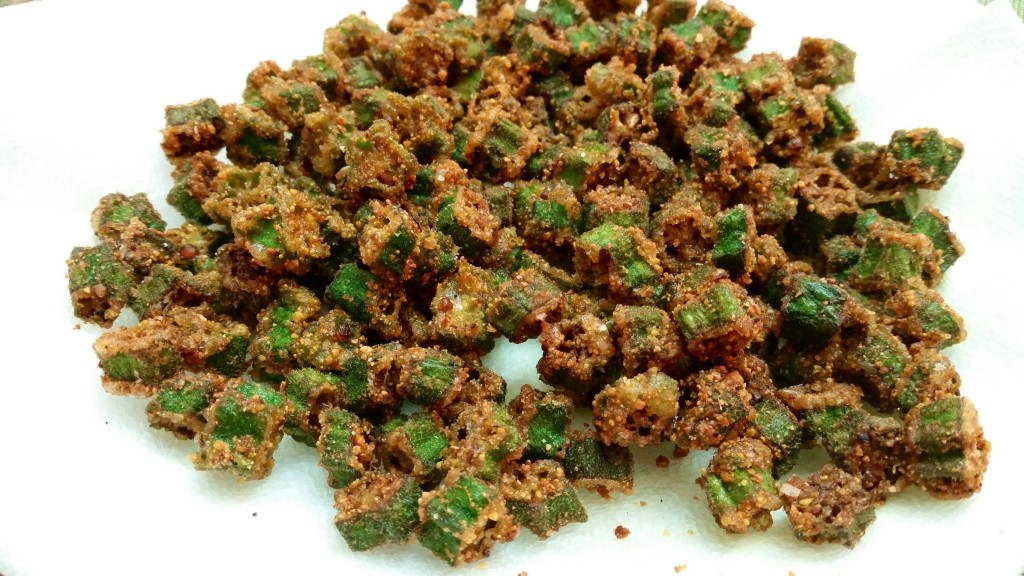 Method:
Wash Bhindi and pat dry, snip ends.
Slice bhindi into thin round pieces.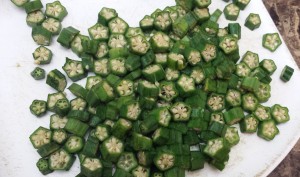 Sprinkle gunpowder liberally over the bhindi.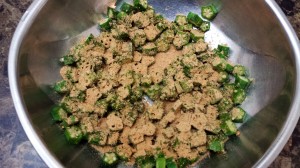 Toss to mix.


Check seasoning and sprinkle a little salt if needed.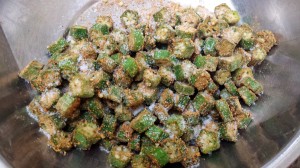 Sprinkle gunpowder and toss 2 more times…till the bhindi is covered with a nice thick layer.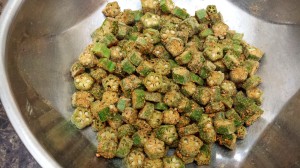 Deep fry bhindi in medium hot oil.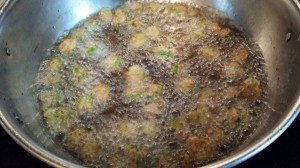 Fry till light golden, do not fry for too long, as the bhindi continues to cook in the residual heat even after taking out.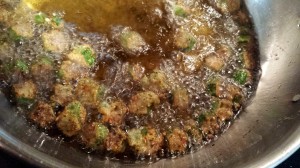 Drain on paper towel.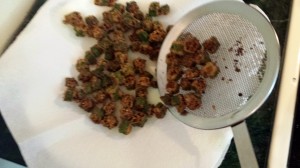 Serve it hot as an appetizer…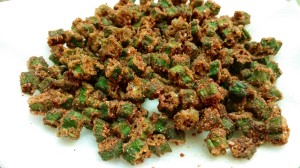 Or as a side dish with your main meal…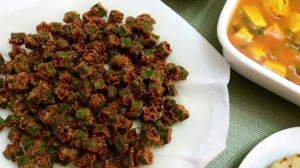 Or enjoy over chilled dahi…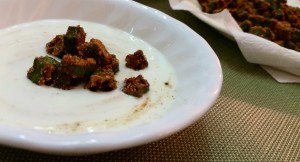 like I do! 🙂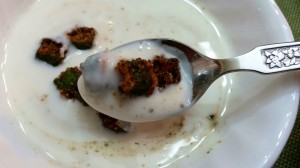 Other related recipes:
My Basic Recipe for Gunpowder