Add to favorites
Mathra or dry green peas is as delicious, as its quick n easy to make.
Enjoy it as a spicy tangy Mathra ki Chaat…a healthy delicious quick fix to appease your chaat cravings!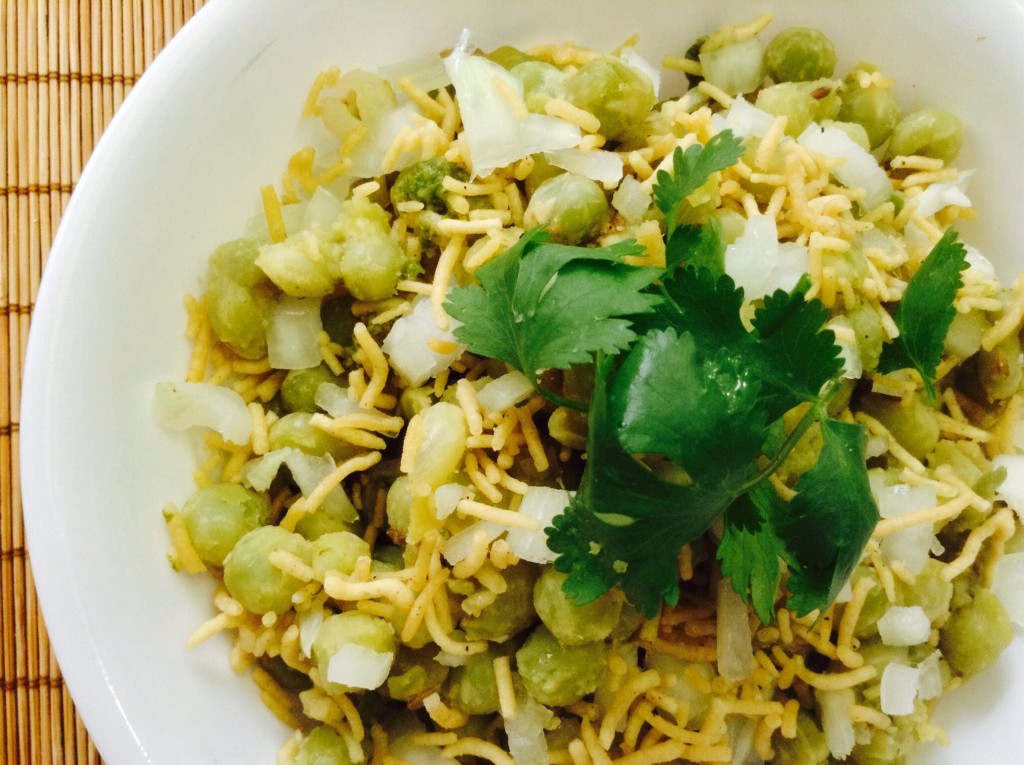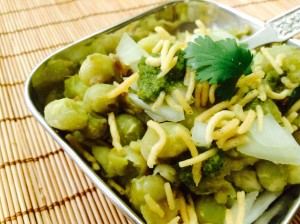 Or you could team the delicious mathra with soft Kulche to make it a complete satisfying meal!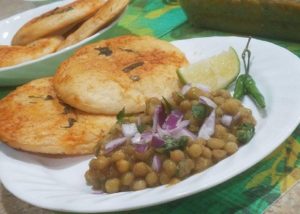 Method:
Soak Mathra (dry green peas) overnight. Next day pressure cook with some salt for just one whistle using just a couple of tbsp of water. After 5 minutes, place cooker under running water to release steam and then open cooker. Put cooker back on heat and simmer till almost all of the residual water evaporates. Do not stir as the peas will turn mushy! Meanwhile heat some oil, add jeera, red chilli pwdr and dhania pwdr. Add this chaunk to the boiled Mathra. Also add lots of freshly chopped dhania and a good squeeze of lime. Stir gently to mix.
To serve as chaat:
Place a good serving of Mathra in a bowl, top with finely chopped onions, hari chutney and a light sprinkling of Haldiram Bhujia!
To serve as an entree with Kulcha:
Make it with slightly latpata…so you can use the kulcha to soak up the flavorful juices.
Serve the hot Mathra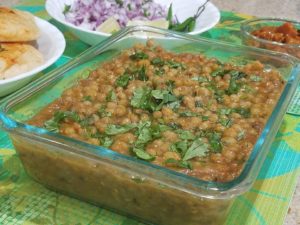 with warm soft kulche…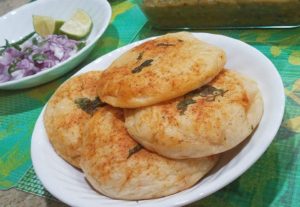 Choped onions and your fav pickle,.yum yum!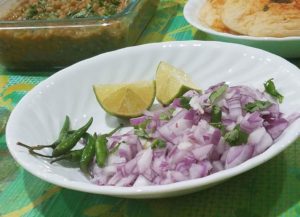 Note: This also tastes yumm as an accompaniment to hot crispy Alu Tikkis!