Add to favorites
Your ads will be inserted here by
Easy Plugin for AdSense.
Please go to the plugin admin page to
Paste your ad code OR
Suppress this ad slot.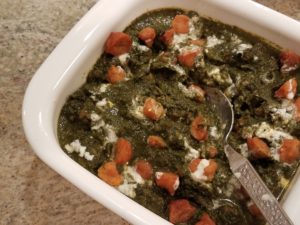 A fresh new take on the delicious combination of Methi, Palak and Moong dal that spells complete harmony! Make it for your next party….it will leave your guests spellbound! 🙂
Courtesy: Anita Aunty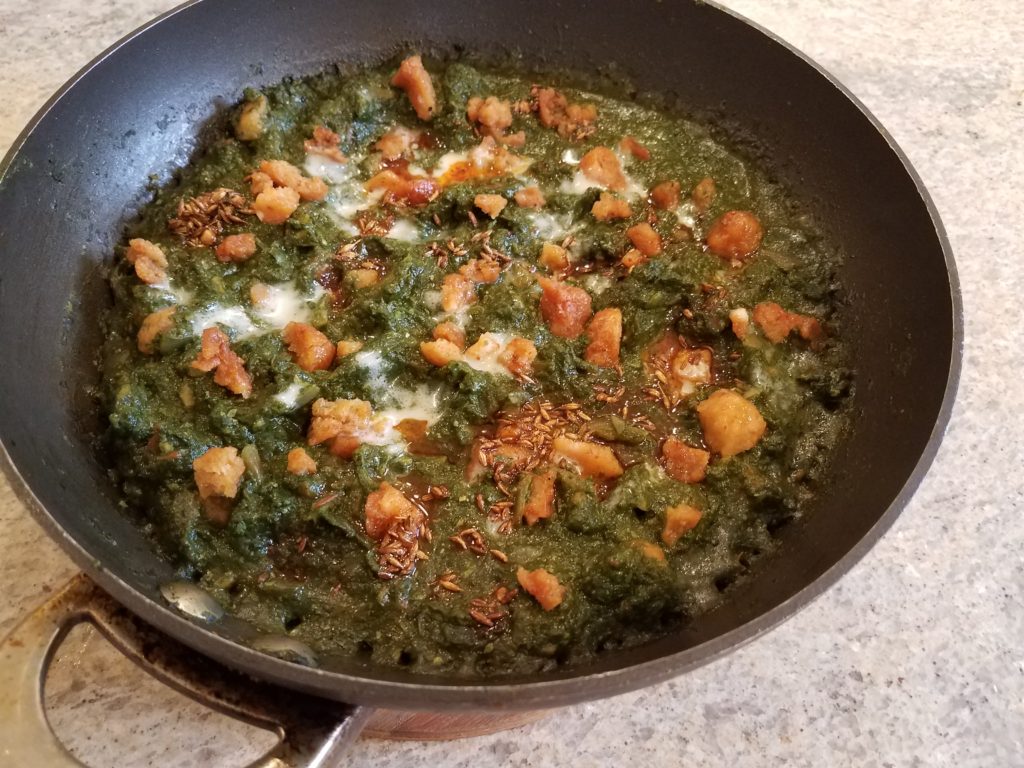 Method:
Take 500 gms washed drained young tender spinach leaves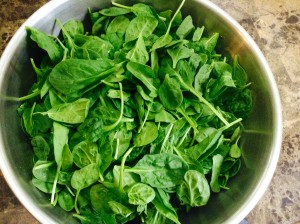 Immerse in boiling water for exactly 2 minutes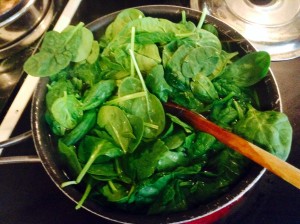 Drain and immerse in ice cold water, grind along with 2-3 green chillies to a smooth paste and keep aside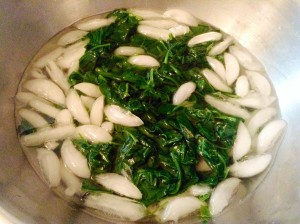 Next take 1 1/2 cup moong dal badi also called mangori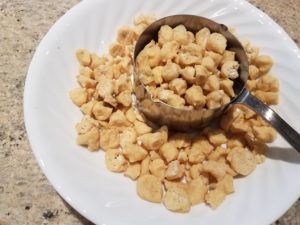 Shallow fry in oil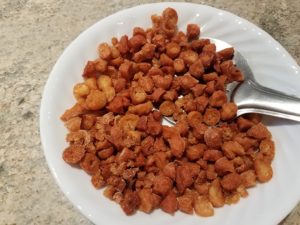 Add 3-4 cup water, salt and red chili pwdr to taste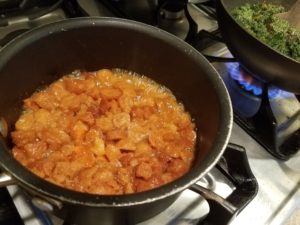 Cook till they are soft and all water evaporates. Keep aside.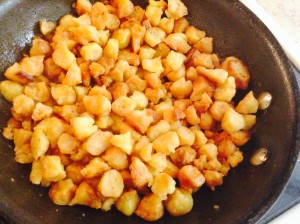 Next heat oil in a pan, add 1 tsp jeera, 3-4 green elaichi, 3-4 laung and sauté 2 small finely chopped onions and 1 inch finely chopped ginger till they become golden.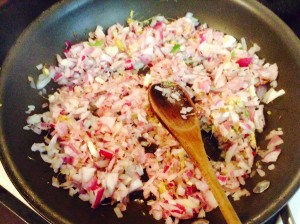 Add finely chopped tomatoes along with salt and red chilli pwdr and cook till masala leaves oil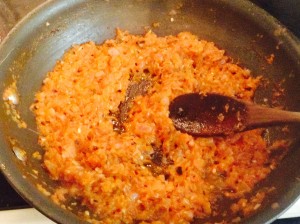 Now add the spinach paste, and the cooked moong dal badi/mangori to the onion tomato masala. Reserve a few pieces of the cooked mangori to be used as garnish later.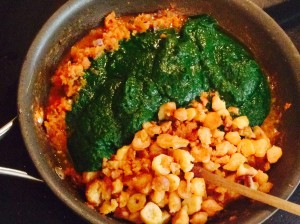 Also add 1/2 to 3/4 cup of kasoori methi (depending on your taste) to the mix and stir to combine.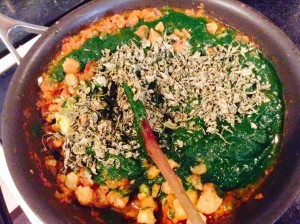 Cook on medium flame, bring to boil and add a couple of tbsp of cream. Also add 1 heaped tsp maida/cornstarch dissolved in 1/4 cup water. Cook for 4-5 minutes.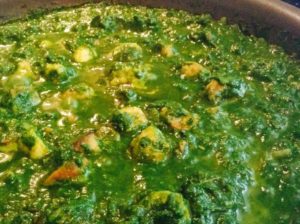 Just before serving give a final chaunk of hing, jeera and lal mirch along with a good tsp of ghee…ready. Serve garnished with reserved cooked mangori and a light drizzle of cream.