Add to favorites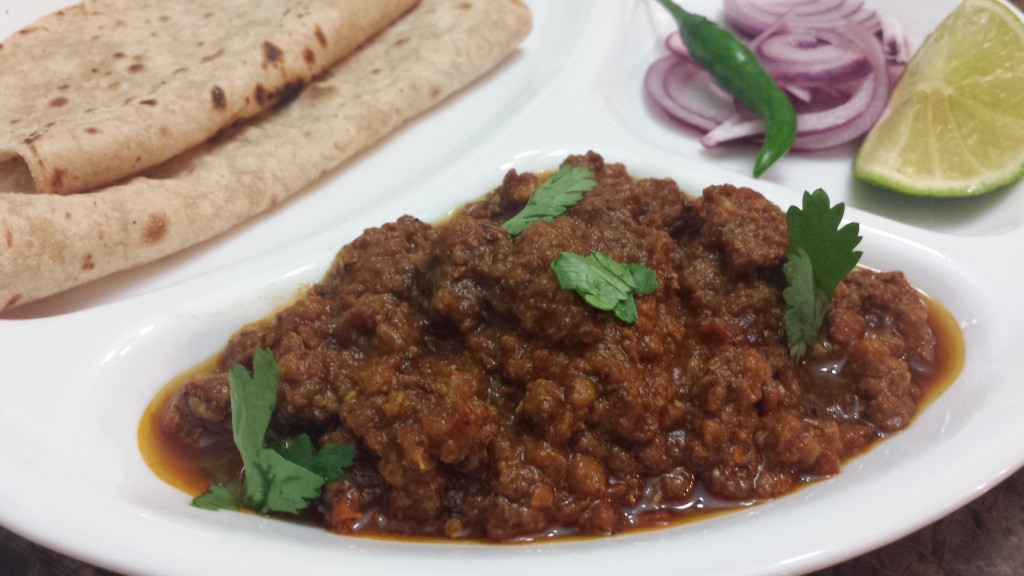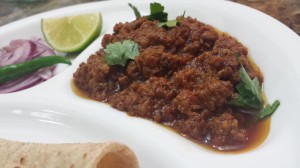 Method:
Heat oil add jeera, khade masale, ginger, garlic and onions. Sauté till light brown.
Add Keema and bhuno till it acquires a nice golden brown color.
Add salt, red chili pwdr, dhania pwdr, haldi and 2 tsp ground khuskhus.
Also add some fresh pureed tomato and Bhuno till the tomato reduces.
Now add a couple of tbsp of dahi and bhuno the mix on medium slow heat till it acquires a nice caramel color….takes almost 1 1/2 hours.
Then add water and simmer…or alternatively pressure cook. Garnish with freshly chopped dhania and serve!
PS: you can also add fried potatoes or egg if you like!