Add to favorites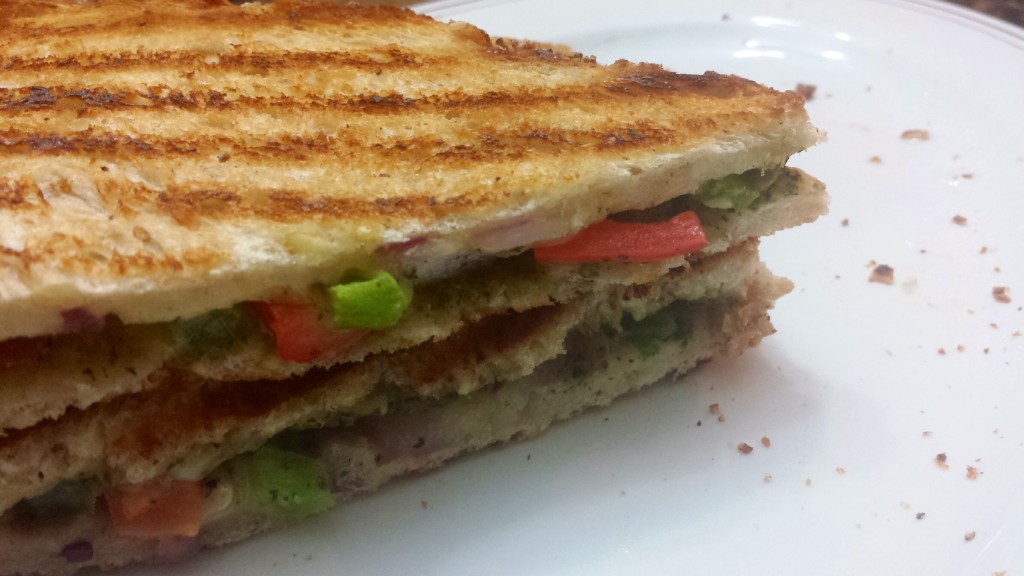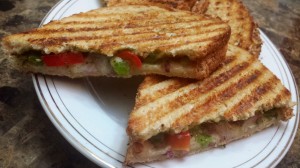 Presenting my OCPC Fusion Sandwich….a delicious blend of Italian and Indian flavors that come together to form an amazing sandwich!
Method:
Finely chop onions and red & green bell peppers. Slice mozzarella thinly.
Have some good hearty bread slices and green chutney ready at hand.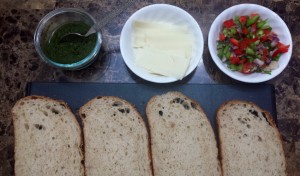 Spread a generous layer of chutney over one side of a bread slice. On the other place the sliced mozzarella. Top with chopped onions and peppers.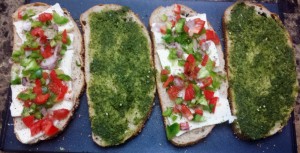 Sprinkle salt, pepper n some crushed red pepper (if you like it hot)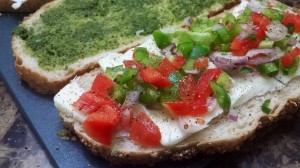 Close with the chutney slice.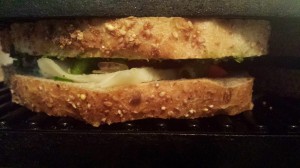 Grill with a light spray of oil or pan sear on a nonstick pan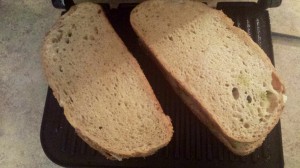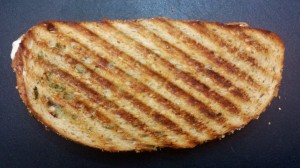 Serve with a side of tomato ketchup…..Yummmm!