Add to favorites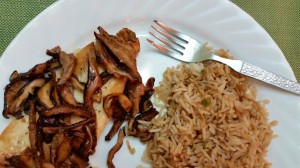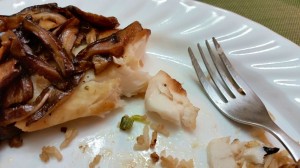 A delicious flavor combination brought forth by the interplay of rustic earthy mushrooms and melt in the mouth buttery fish…this is one dish that me & my daughter simply love! If you don't have access to wild mushrooms, don't let that stop you…use regular white button mushrooms instead!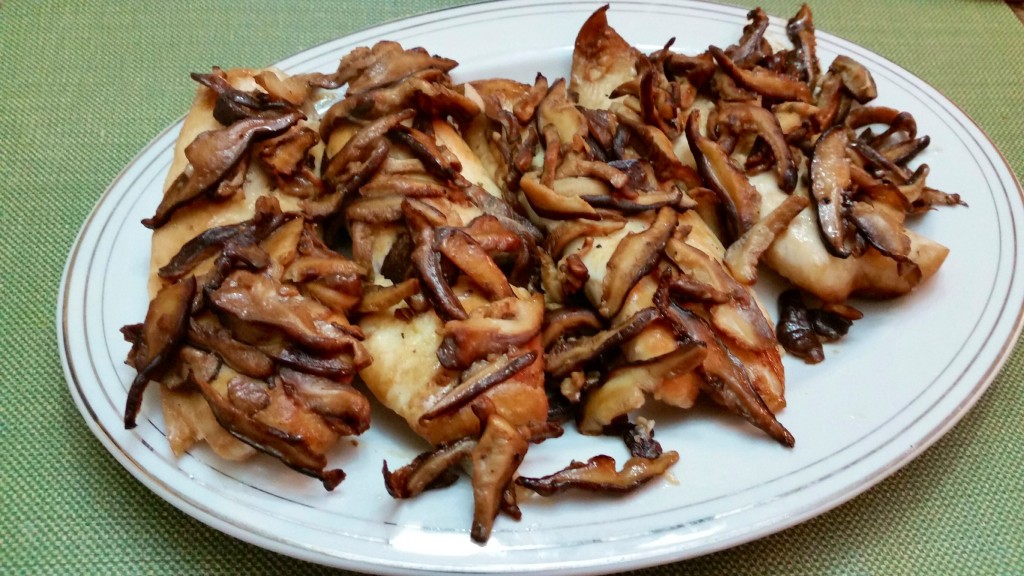 Method:
Finely mince 8 cloves of garlic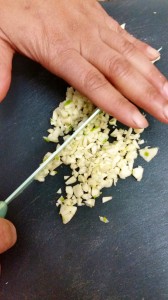 and mix with 4 tbsp of butter (yes it's a lot but the recipe demands it!)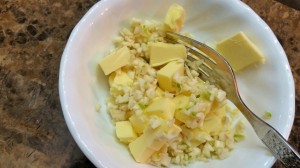 Wash, pat dry and de-stem about a pound of shiitake mushrooms (or any other mushroom of your choosing)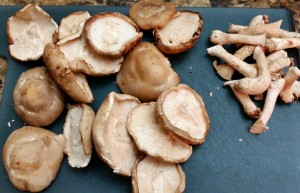 Slice the mushrooms thin.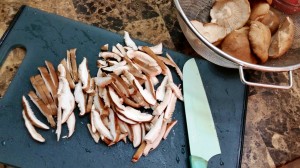 Heat pan add some garlic butter (reserving about 4 tsp for later) and add sliced Shitake mushrooms,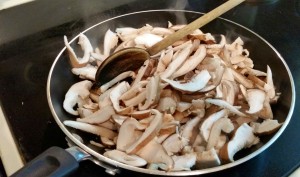 cook on high heat for 7-8 minutes, stirring intermittently…


till they start to brown.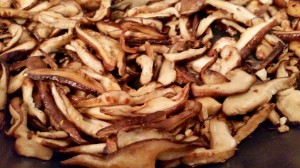 Do not rush this stage, it's important to have a nice caramelized glaze on the mushrooms.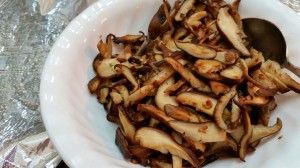 Next cut 4 aluminium foil squares, spray with Pam, spread a bed of Mushrooms at the center of each foil. Sprinkle the mushrooms lightly with salt & pepper.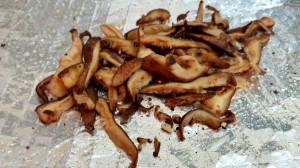 Wash and pat dry 4 white fish fillets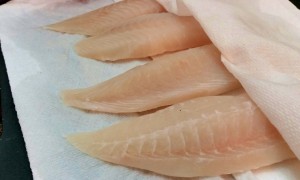 Place fish fillet on top of the mushrooms on each individual foil and spread some garlic butter on the top face.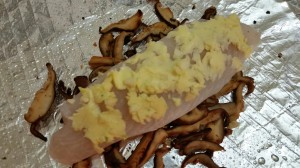 Mix cooking sake/cooking wine & soy sauce ( 2 tbsp each)…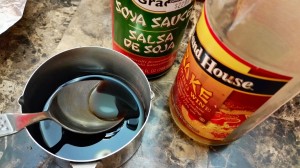 and pour over the fish.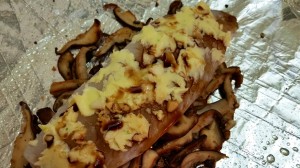 Close foil packets and cook in a 500 degree oven for about 20 minutes (give or take 5 min) depending on how thick your fillets are.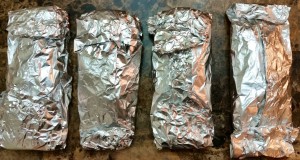 Open packets, transfer fish gently onto plate.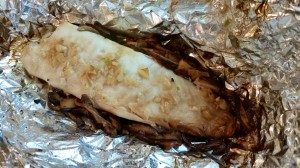 Spoon mushroom on top….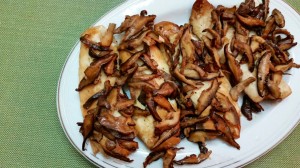 Serve warm with scallion rice!