Add to favorites
This is a quick simple delicious way to eat a whole lot of vegetables….with the barest of ingredients!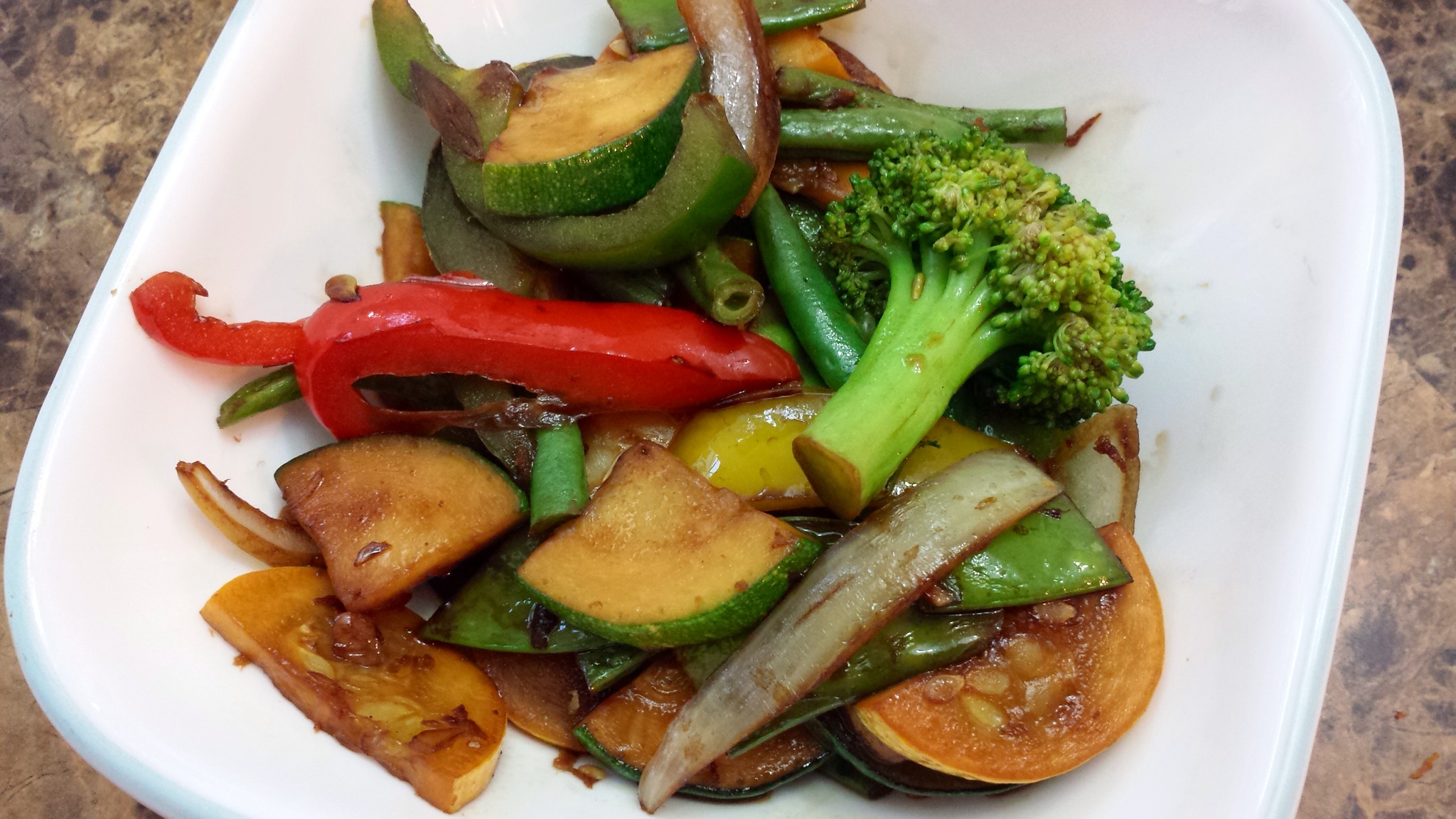 Method:
Cut vegetables of choice…I used onions, peppers, broccoli, green beans, zucchini, squash and sugar snap peas….about 3 cups in all.
Grate 1/2 inch of ginger and finely slice 2 cloves of garlic
Microwave green beans for 1 1/2 minute and immerse in cold water.
Microwave broccoli for 1 1/2 minute and immerse in cold water.
Heat a tsp of oil, add the sliced garlic and 2 whole dry red chillies. Cook till garlic acquires some color.
Add all the vegetables…except the broccoli and green beans and cook on medium high for 3-4 minutes. When the vegetables are half cooked. Add the microwaved broccoli and green beans along with a tbsp of soy sauce and a tsp of vinegar. Cook for another 2 minutes. Adjust salt to taste.
Serve immediately!
Be careful to keep seasoning low as you will be having the veg stir fry solo….without any accompaniment of rice or noodles!