Add to favorites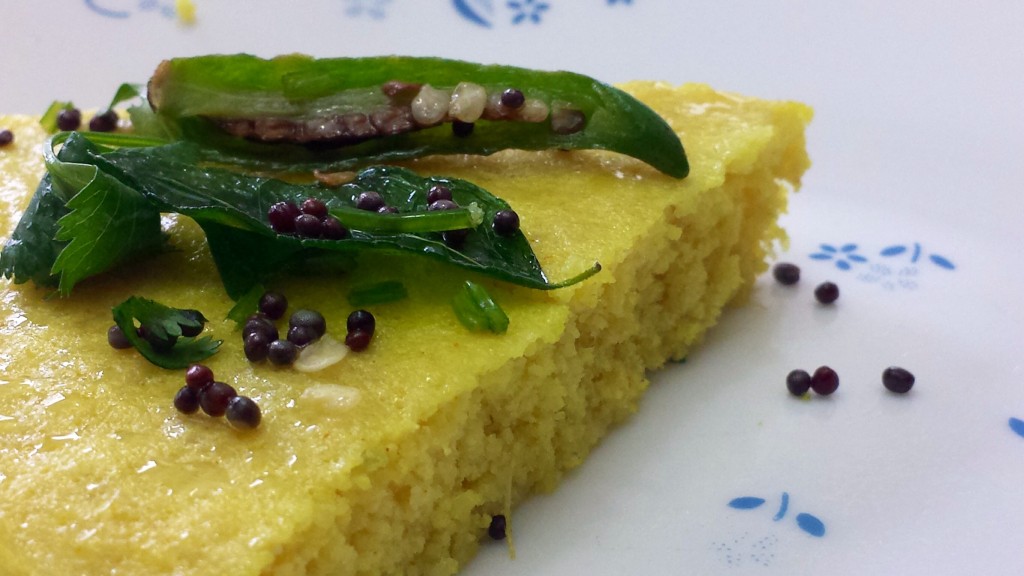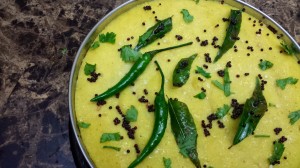 Yes health food can be Fun too…A delicious Light-as-air Quinoa Dhokla, that will make you want to sing & dance with joy!
Best of all this Dhokla measures up to the regular one in taste, texture and looks…You've just got to try it to believe it!! 🙂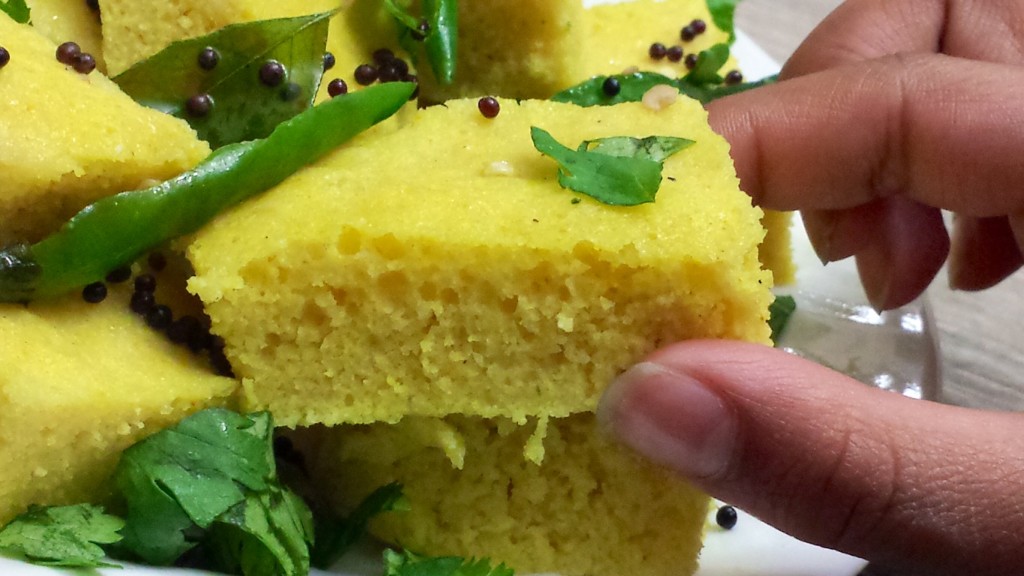 Method:
Soak 1/2 cup moong dal with 3/4 cup quinoa in warm water for 2 hours.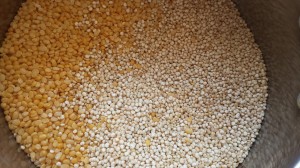 Drain and grind with 1/2 inch ginger, 1-2 green chillies and 1/2 cup buttermilk/thin yoghurt.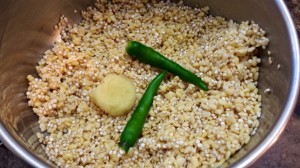 Add 1 tsp salt, 1/2 tsp sugar, 1/4 tsp haldi, 1/8 tsp citric acid and mix.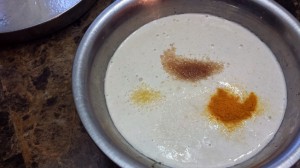 Also add 1/2 tsp eno and stir lightly.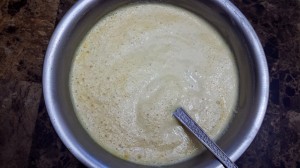 Pour into greased thali and steam in cooker for 8-10 minutes.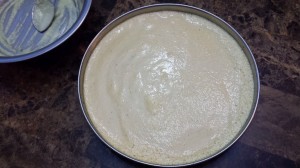 Once dhokla becomes slightly cool (about 5 minutes), pour chaunk on top and rest for 15-20 minutes.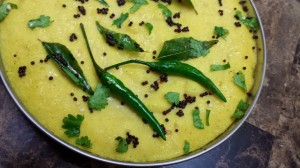 Cut into slices and serve, with green chutney!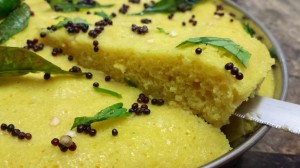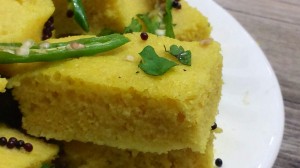 For the chaunk…
Heat 1 tsp oil. Add 1 tsp mustard seeds. When the mustard seeds splutter, add 3-4 Kari patta leaves and 2 slit green chillies. Cook for a few seconds. Now add 1/4 cup water, 1/2 tsp sugar and a generous squeeze of lime. Bring to boil, simmer for a minute. Ready to pour over dhokla!