Add to favorites
An easy tried n tested Recipe for the universally popular GULAB JAMUN that I have been using for more than 10 years now!
This recipe comes from my friend Rashi Bhandari Khanna, who is the Queen of 'Quick n Easy' recipes! It is especially good for when Khoya is not readily available as it uses ricotta/paneer to lend the characteristic rich flavor!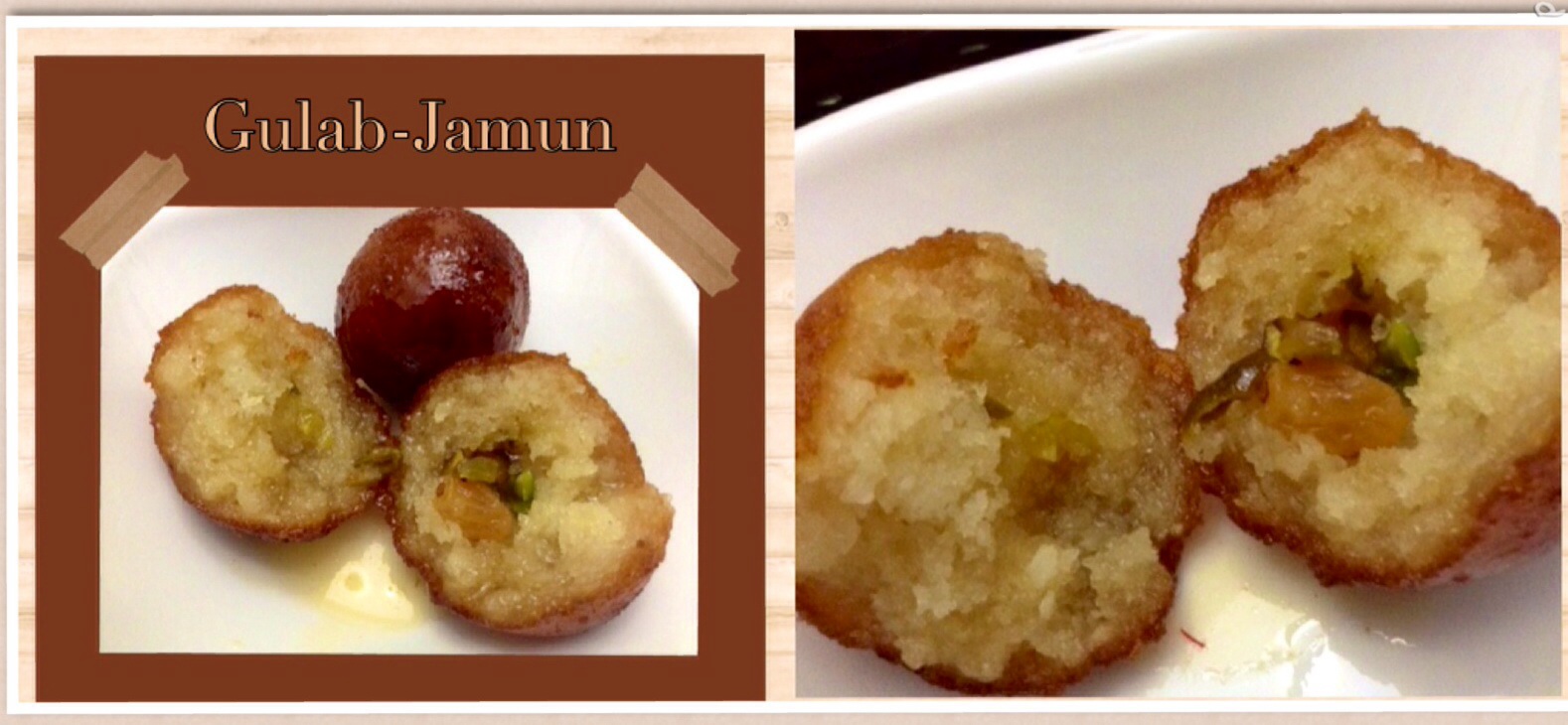 Method:
Make a dough out of 1 cup unsalted Ricotta cheese/fresh homemade paneer (blend paneer smooth with 1/4 cup milk) 1 cup nonfat milk powder, 1 cup maida,100 gms melted butter and 1/2 tsp baking soda.
Form 20 small smooth round balls from the dough.
Try not to have any cracks on the balls!
To avoid cracks use some melted butter on your hands.
If you like you can also stuff each ball with mishri raisins and chopped pistachios. Heat oil, drop a tiny ball to check temperature. When it rises to the top, it's ready! Now fry the balls on medium low heat stirring them constantly till golden brown. Remove from oil and rest for 5 minutes.
Then immerse in one tar chashni!
PS: You can also add crushed green cardamom, kesar/rose essence to the chashni.