Add to favorites
I finally found the best way to roast Brussel Sprouts to carmalized perfection….Yeaah!
My earlier attempts, would either burn the outer edges or leave the insides undercooked!
However this new method is simple, easy to follow…and gives perfect results every time!
You can enjoy them as a delicious side to your main meal…with a simple sprinkle of salt n pepper…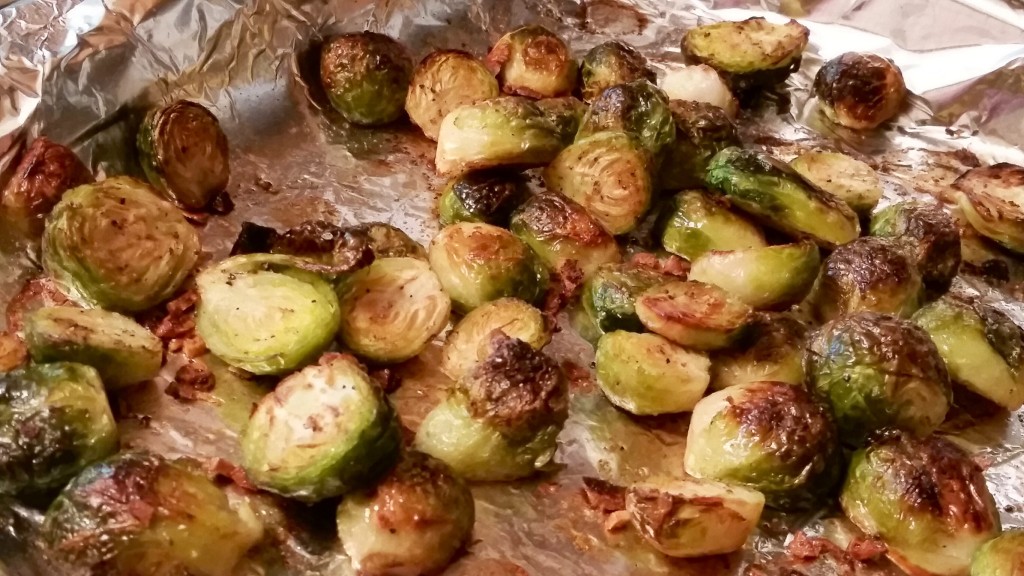 or use it to make a delicious Warm Brussels Sprouts Salad tossed in a Balsamic reduction and topped with pecans n goat cheese…Mmmm!


Method:
Wash and drain Brussels Sprouts. Removing any loose worn out outer leaves.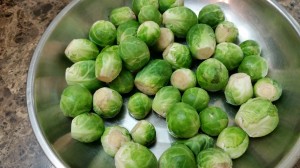 Cut them in two from the middle.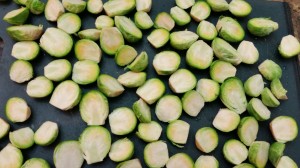 Dunk them in boiling water for exactly 3 min.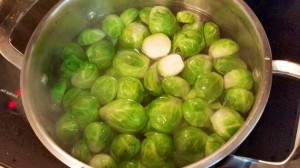 Immerse in Ice bath,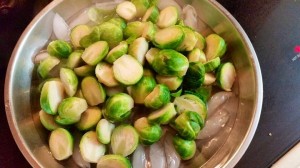 Take out of ice water, and place on a foil lined oven tray.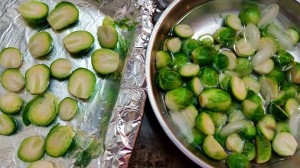 Place them in a single layer…so each piece has a chance to roast nicely.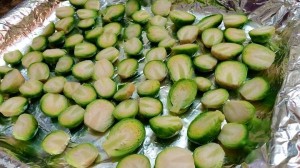 Drizzle with olive oil.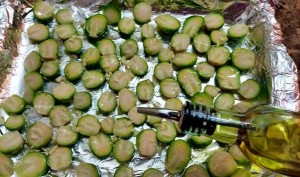 Sprinkle liberally with salt n pepper and some minced garlic if you like.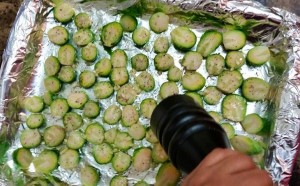 Roast in a 425F oven for 20 minutes. Midway, take out and move them around to ensure even cooking.
Then…in the last 5 minutes cook on max broil setting….to golden perfection!