Add to favorites
How about making ROTI ON THE GRILL…Spicy minced gobhi between crispy layers of dough, topped with Makhan…the Punjabi in me says YEEAH….BRING IT ON!(4 photos)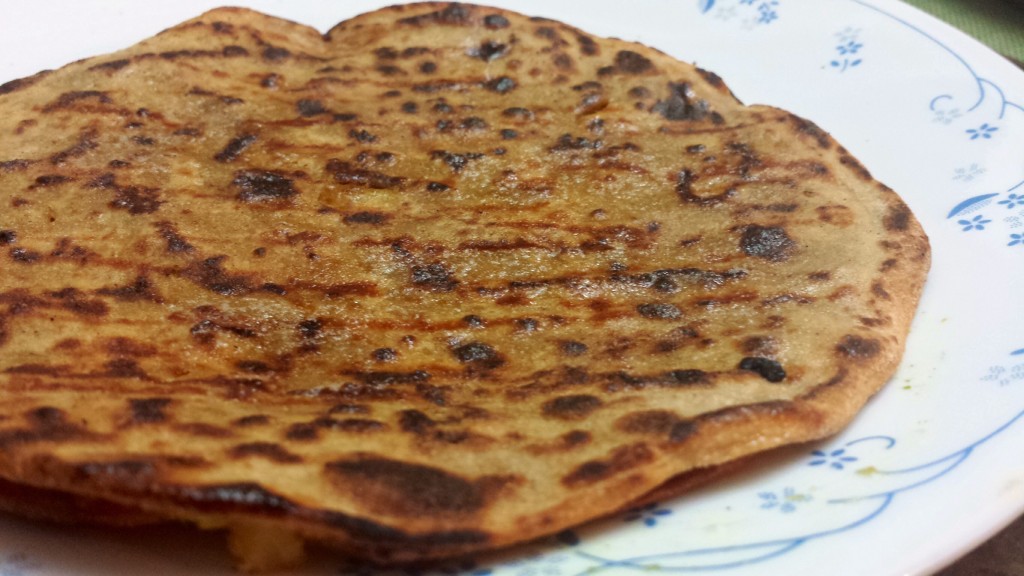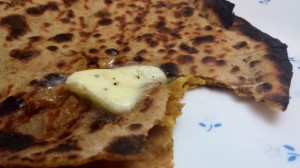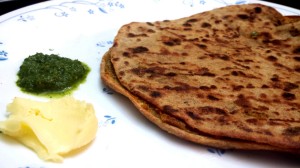 Method:
For the filling…
Grate gobhi, add salt, red chilli pwdr, amchoor, minced ginger and green chillies, lightly stirfry to reduce moisture.
For the stuffed roti…
Roll out dough in 2 extremely thin rotis. Spread filling on one roti. Top with other roti. Seal and roll out again to thin out some more. Lightly semi-cook on Tawa for a few seconds on each side and store.
For grilling…
Clean grill carefully making sure there is no debri. Place semi-cooked rotis on medium hot grill and cook till crisp n golden. Top with butter and serve hot!