Add to favorites
An absolute joy to behold!
Dhokla layered with cottage cheese and chutney… Melt in the mouth delicious!!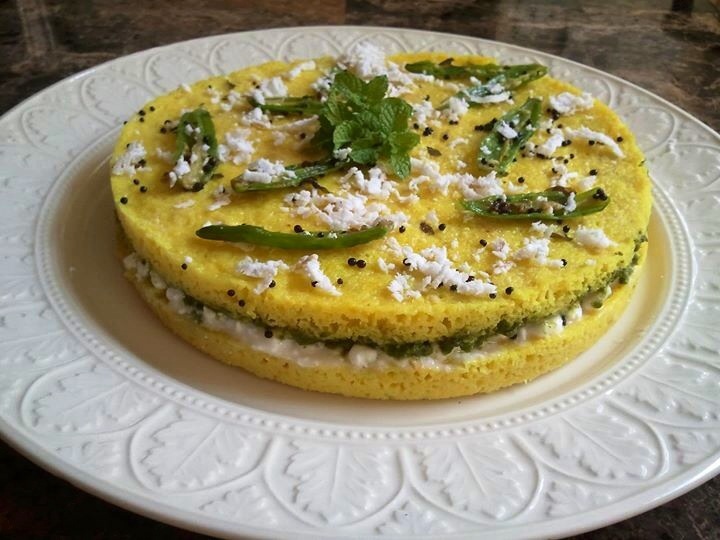 Method:
Soak 1 katori rice and 1/2 katori chana dal for 4 hours. Drain and grind with sour yoghurt, ginger and green chillies. Keep overnight to ferment. Add salt, tsp of sugar and some turmeric. Then steam with 1 heaped tsp eno for 10 minutes on medium high in two small thalis of equal size. Rest for 10 minutes before taking it out.
for assembly:
Gently, slide out of thalis just like cakes. Layer with cottage cheese/soft mashed paneer and green chutney to make a savory dhokla cake.
For chonk:
Heat oil, add rai, Kari patta, green chillies. Then add some water, 1/4 tsp sugar, a squeeze of lime and a pinch if eno and boil. Pour this over Dhokla cake and let it rest.