Add to favorites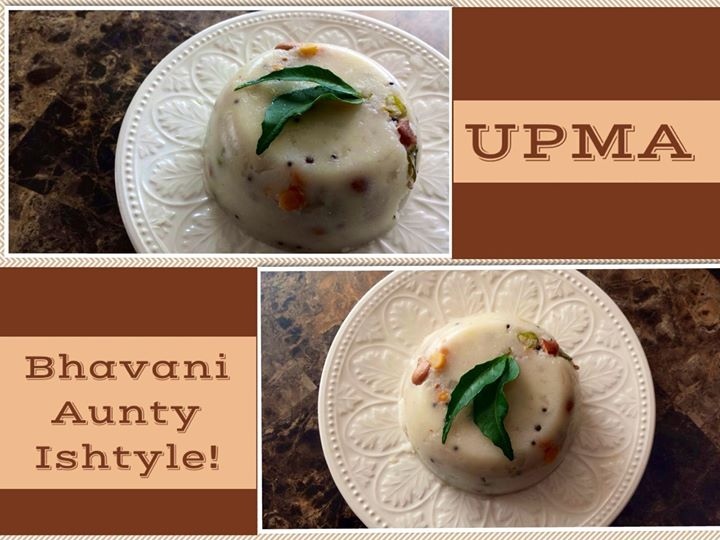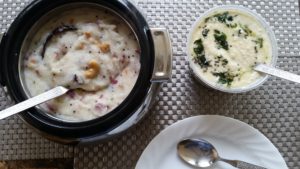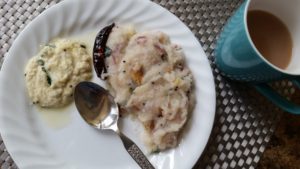 Mere bachpan se fav Naashta, it has many fond memories attached to it. One of my fav aunts from Andhra used to make it for us, and me and my dad could never have enough of it!
Later, as I grew up and moved to US, I made sure, I had her teach me all her little tips n tricks of making her signature dish! 🙂
Method:
Heat ghee+oil, add rai, khadi lal mirch, kari patta, chana dal and cook for a minute.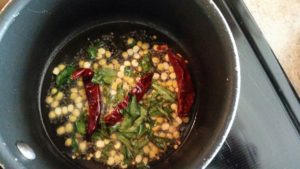 Add roasted cashews and finely chopped ginger, onions and sauté till soft.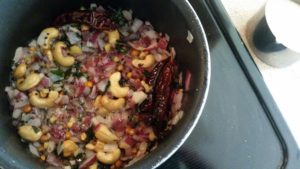 Add coarse Suji/Semolina and sauté for 2 minutes.


Add salt, and 3 1/2 to 4 times water (depending upon how thick or flowing you like your Upma) along with a squeeze of lemon juice. Cook for 4-5 minutes, stirring constantly till it thickens and starts coming together!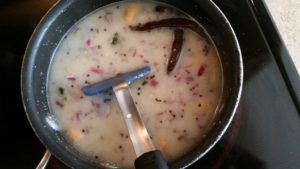 Now take off heat, cover and rest for 15 minutes. Serve warm!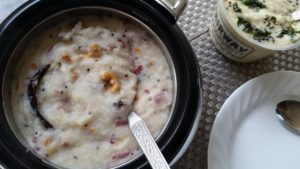 Enjoy along with coconut chutney.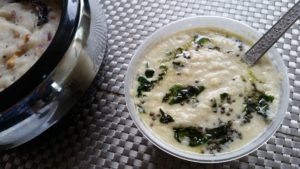 PS: you can also add chopped vegetables like peas, carrots, cauliflower, beans etc to the onions.
Source: Bhawani Rao Aunty