Add to favorites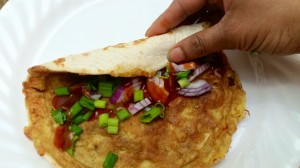 Classic Egg-Rolls kicked up several notches as they decide to take an interesting Mexican detour…this one is sure to be an absolute crowd pleaser!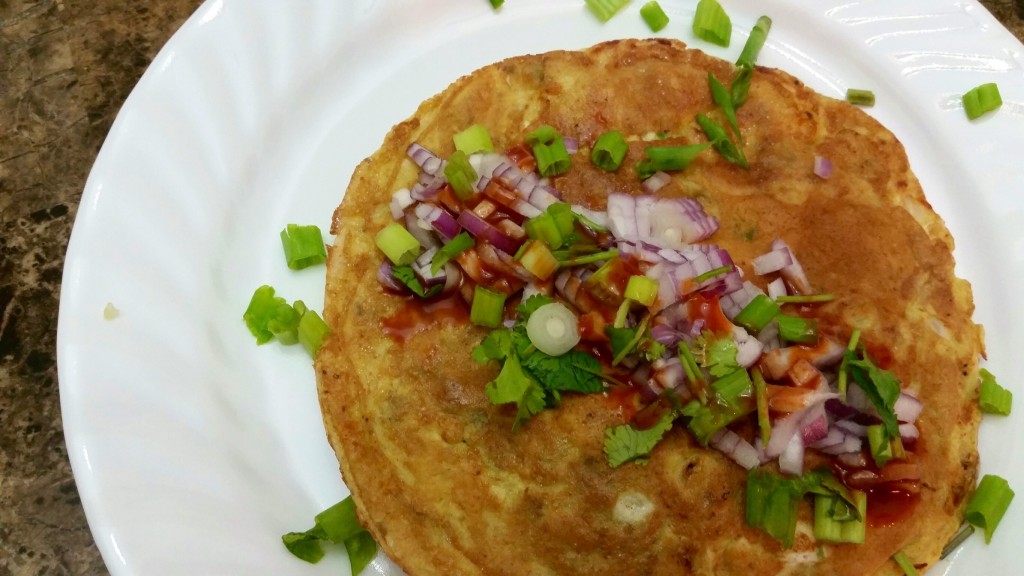 You will need…
Flour tortillas/soft rotis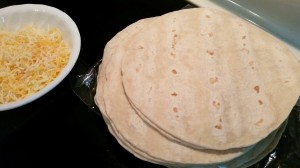 scallions thinly sliced
jalapeños finely chopped
Cilantro finely chopped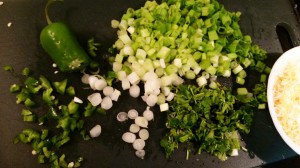 Grated Mexican cheese blend/ cheddar cheese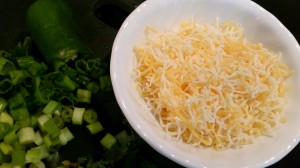 Onions diced small
Chipotle sauce
Heinz ketchup (Or Maggi hot n sweet)
1/4 tsp roasted cumin pwdr
1/4 tsp coriander pwdr
1/4 tsp red chili pwdr
Salt to taste.
Method:
Heat some oil in an Omlette pan.
Meanwhile break 3 eggs. Add the spices and salt. Beat till evenly combined.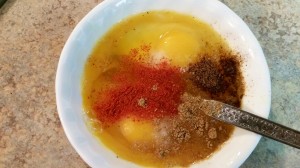 Pour a little egg mix in hot pan. Sprinkle scallions, jalapeño, cilantro..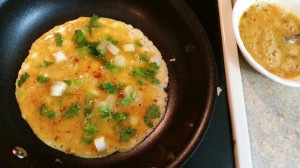 And some cheese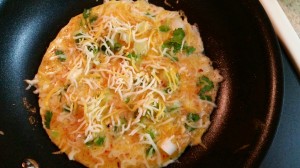 Top with tortilla.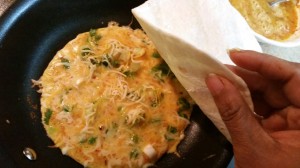 Press tortilla so that it sticks uniformly to the egg underneath.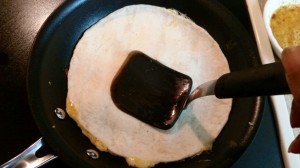 Cook till the bottom starts to become golden.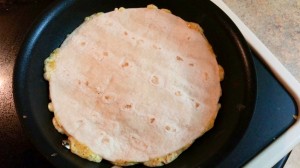 Flip the tortilla to cook the other side.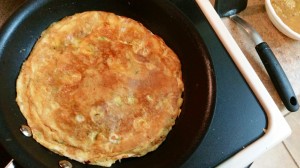 Transfer to serving plate, egg side on top.
Sprinkle a row of chopped onion in the middle, along with some scallions and cilantro. Drizzle some chipotle sauce and or a little ketchup (kids prefer the ketchup)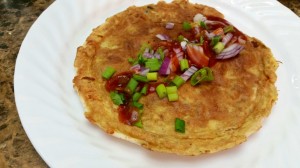 Roll tightly to form a roll….ready!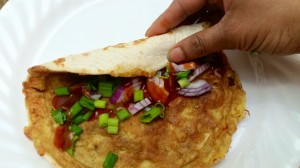 Enjoy your smoky Mexican egg-roll….Yum yum! 🙂