Add to favorites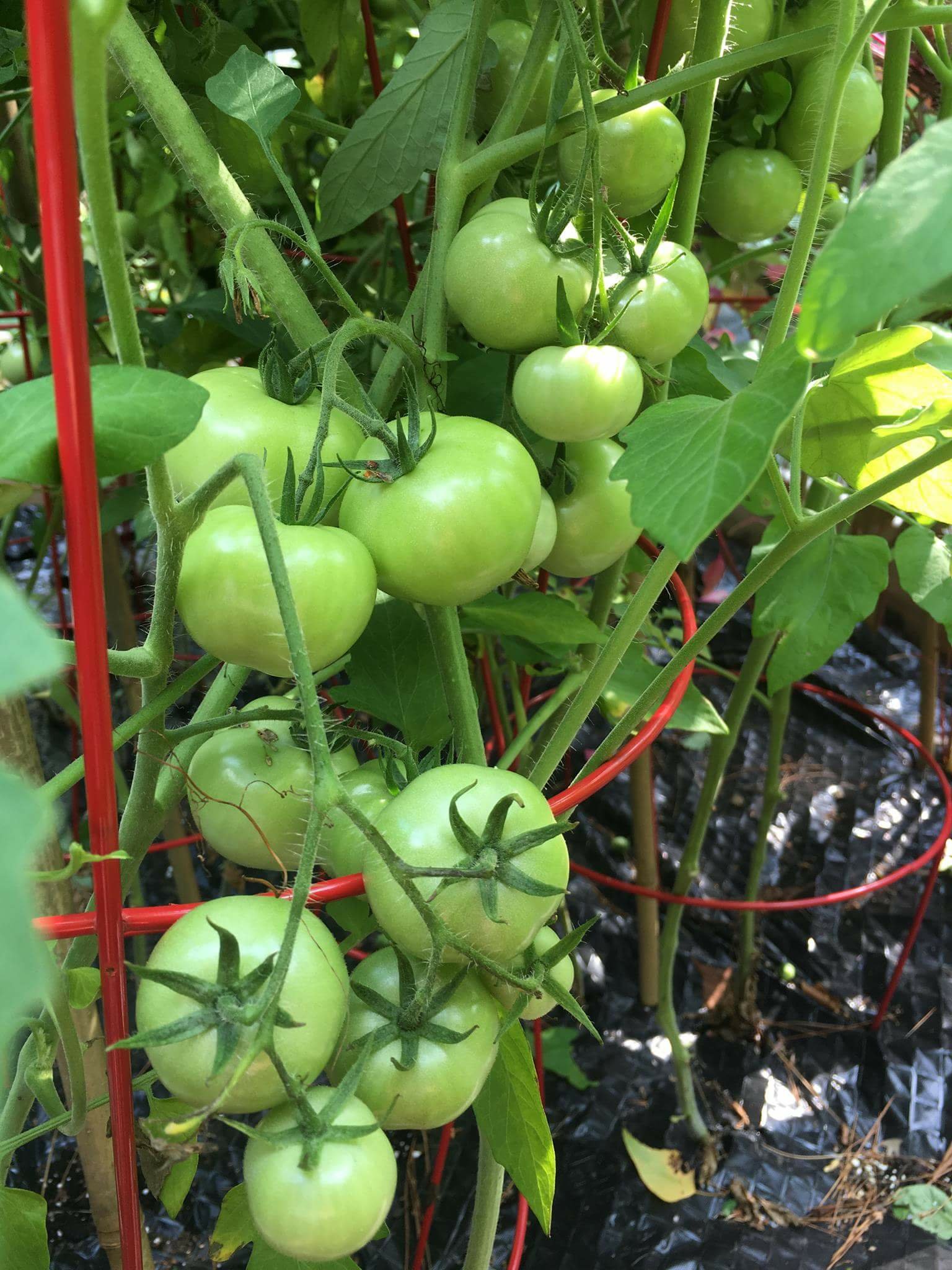 Green tomatoes… is a seasonal delicacy much enjoyed by our family!
And one of the favorite ways of using them is to make mom's stuffed bharwan tamatar ki sabzi!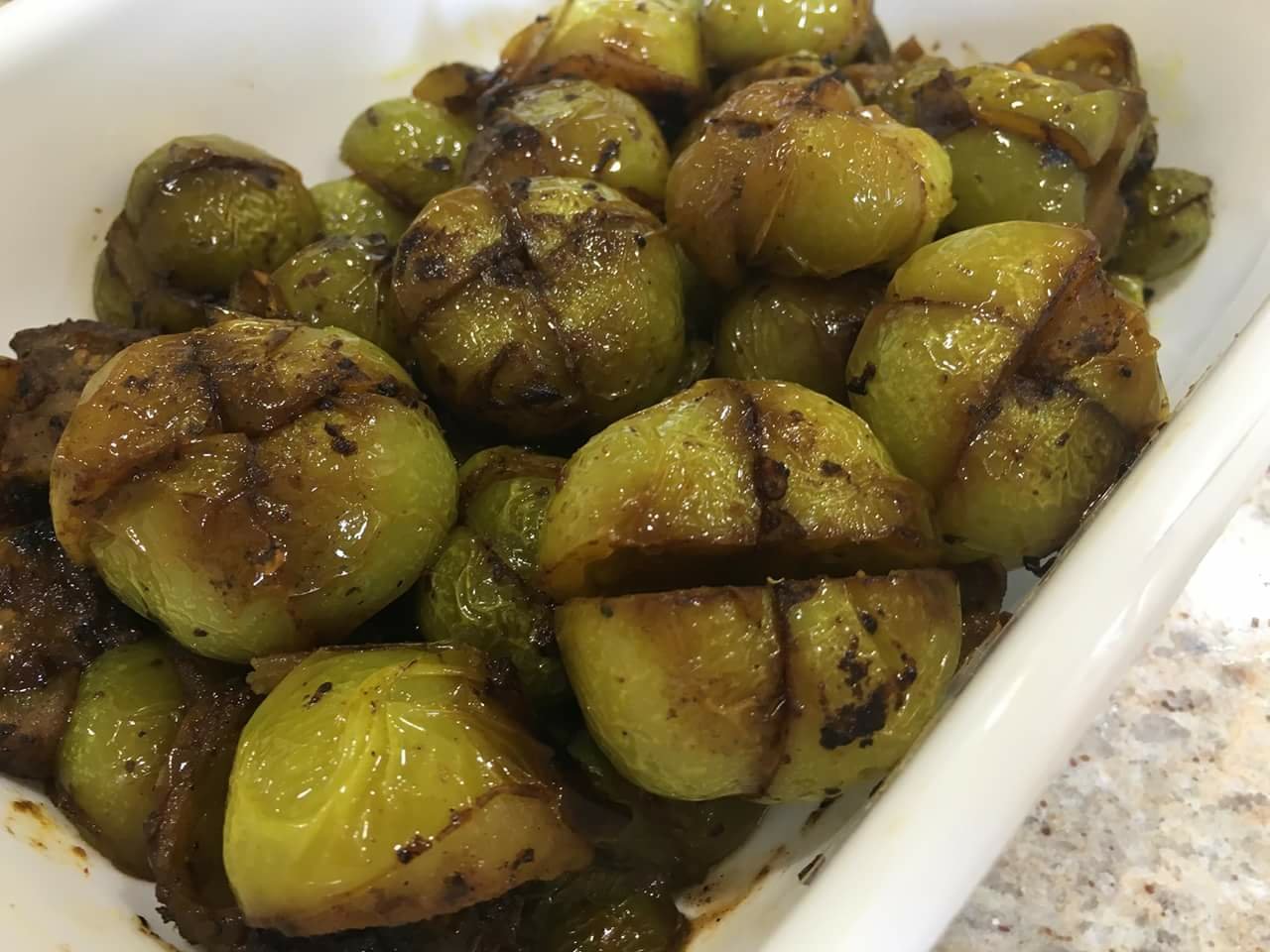 Here's how we make it….
Method:
Wash and pat try fresh green tomatoes. Make cross-sectional slits in the tomatoes leaving bottoms intact. Fill the slits with the tangy spice mix.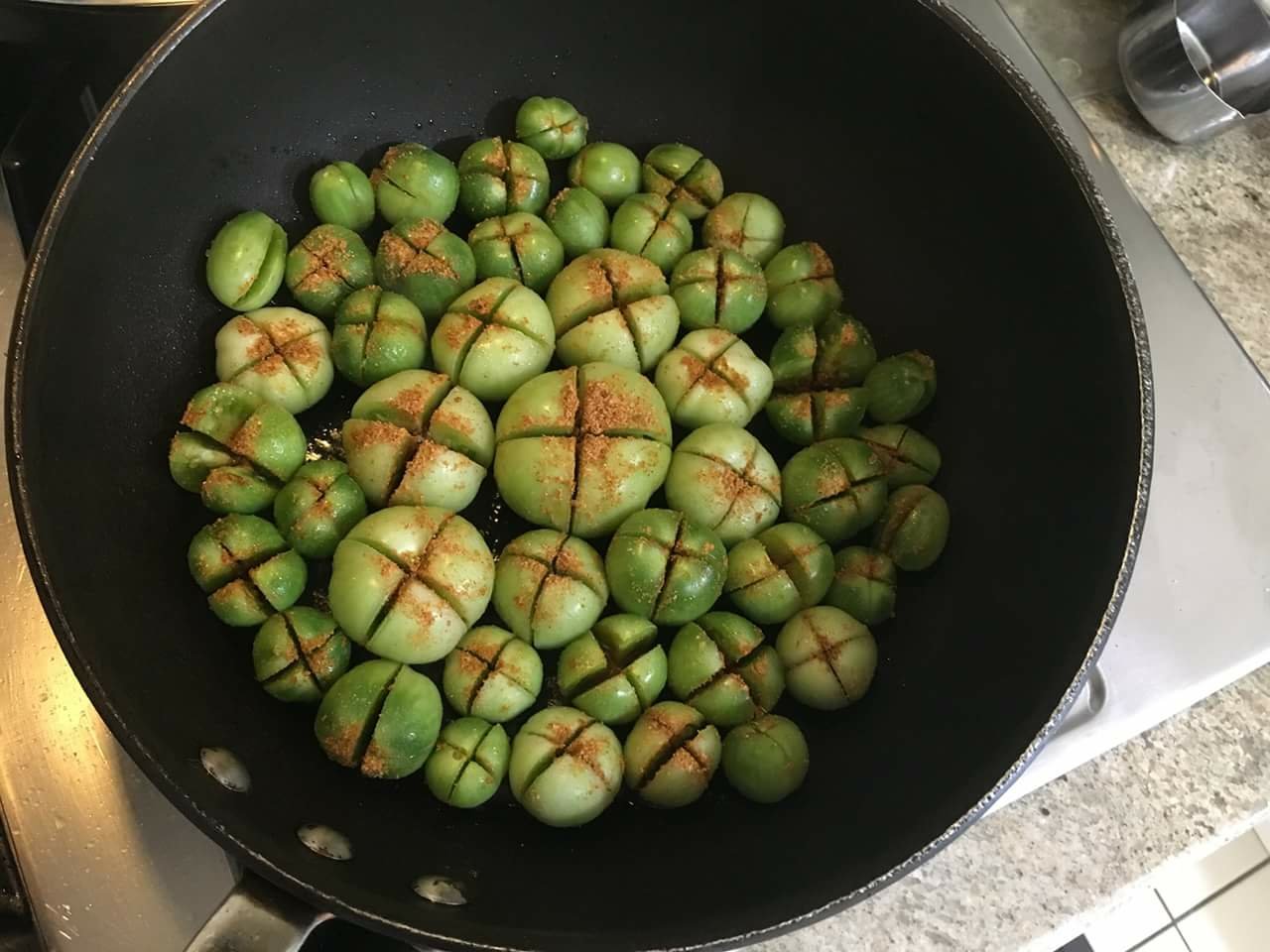 Heat 2 tsp oil. Cook stuffed tomatoes on high heat for 2-3 minutes….turning tomatoes frequently to sear outer skin of tomatoes evenly.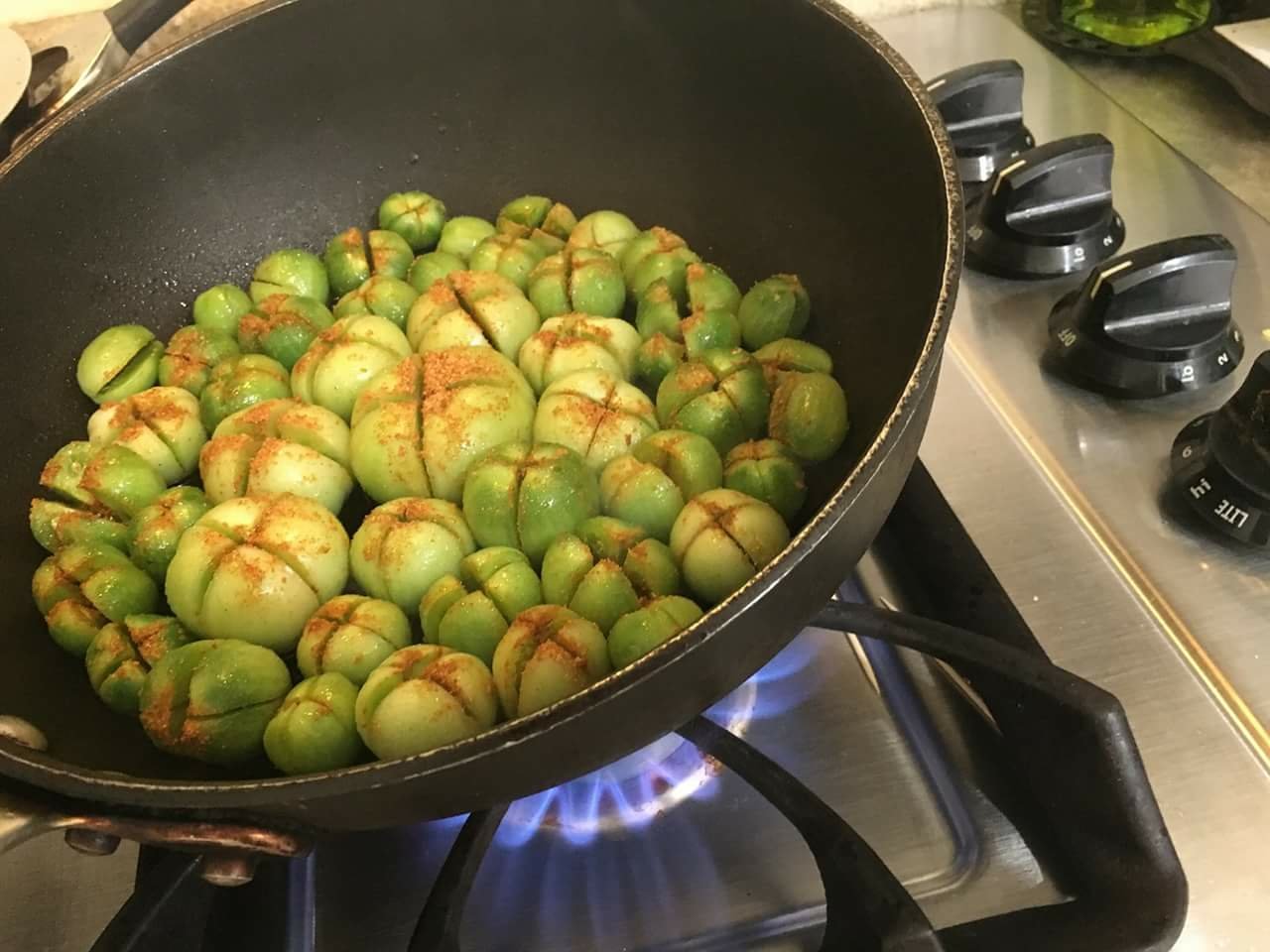 Then sprinkle generously with water, cover and cook till tender. Serve warm with simple dal/roti/chawal!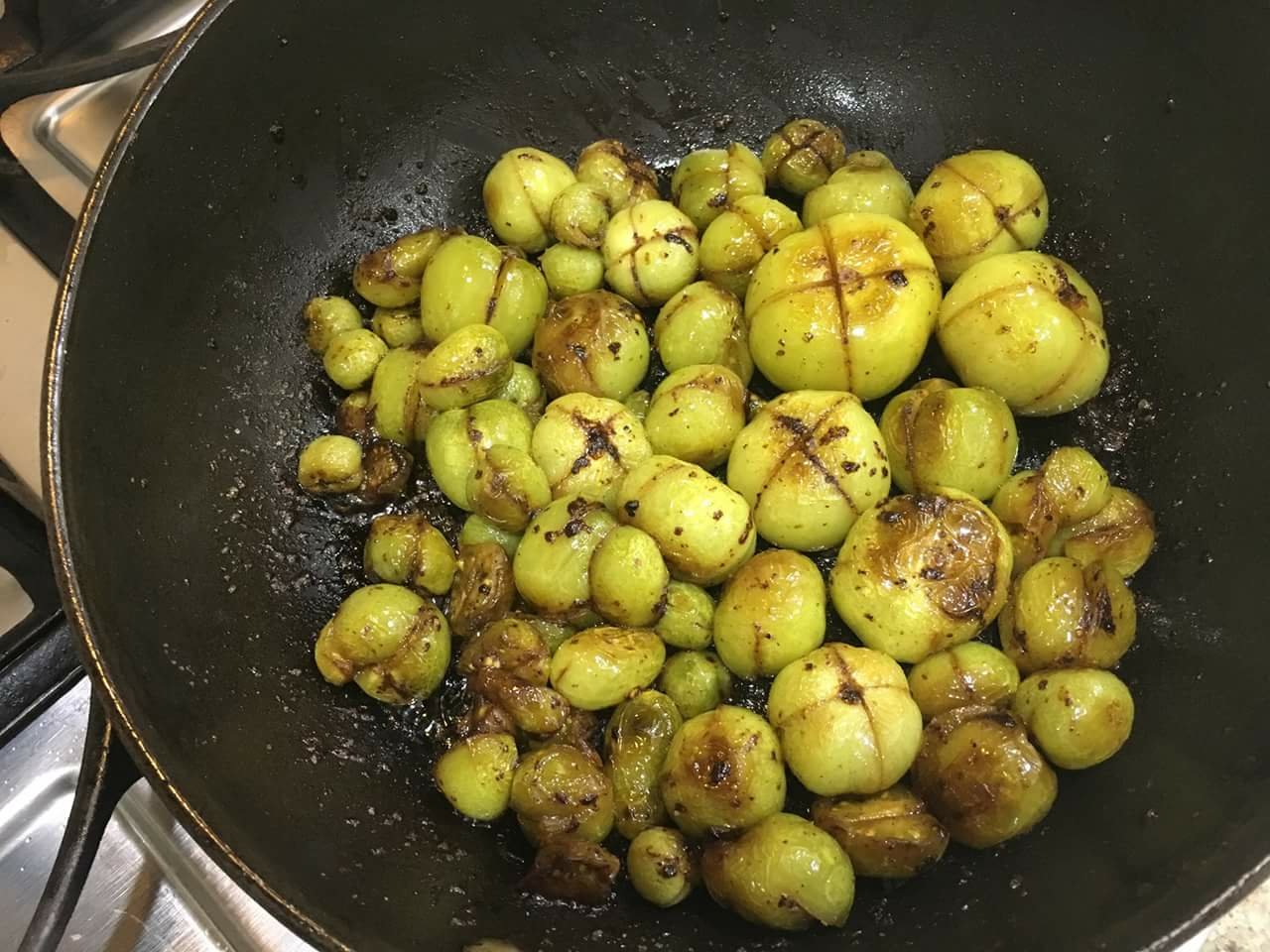 For the tangy spice mix….
Mix together and use.
1 tsp tsp red chilli pwdr
1/2 tsp haldi
1 tsp dhania pwdr
1 tsp amchoor
1/2 tsp sugar
Salt to taste