Add to favorites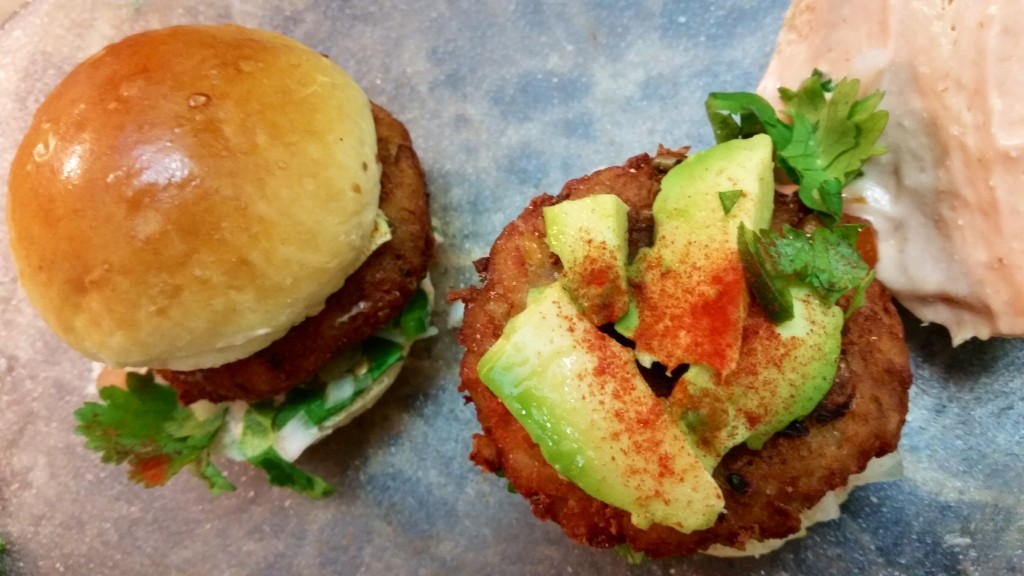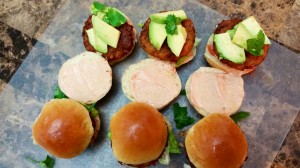 Crisp cheesy corn cutlets siting on fresh zesty salsa, topped with creamy sliced Avacado. All sandwiched between layers of creamy chipotle dressing. Can a burger get any more fresh or enticing! 😉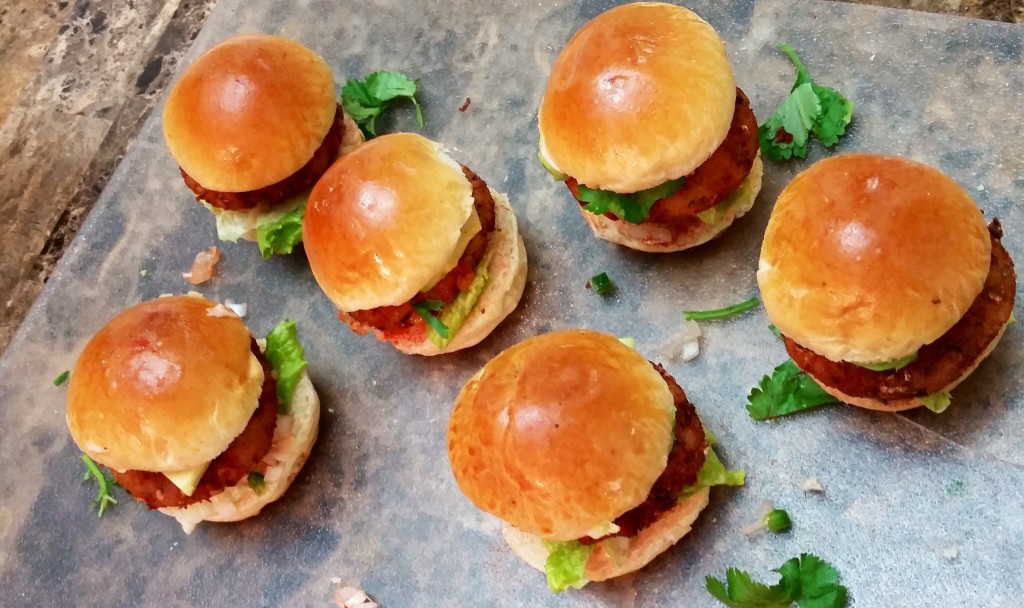 Method:
Preparation…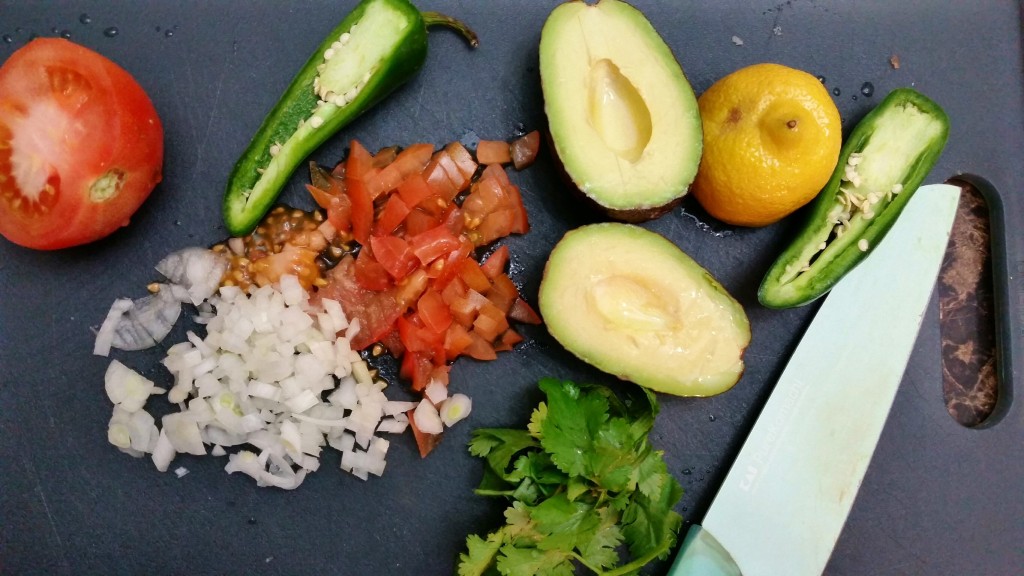 For the chipotle dressing:
Mix sour cream with hot sauce and a touch of ketchup. Stir in some chopped cilantro. Add ingredients according to personal taste.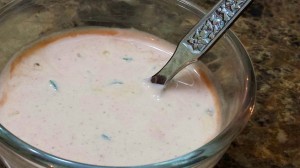 For the fresh zesty salsa:
Finely chop onions, tomatoes, jalapeños and cilantro. Add a squeeze of lemon and a dash of salt.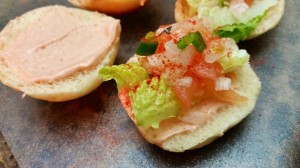 For the cheesy corn cutlets:
Click here…recipe Mexican corn cutlets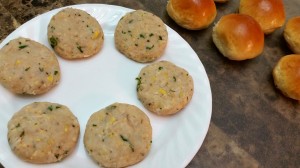 Assembly…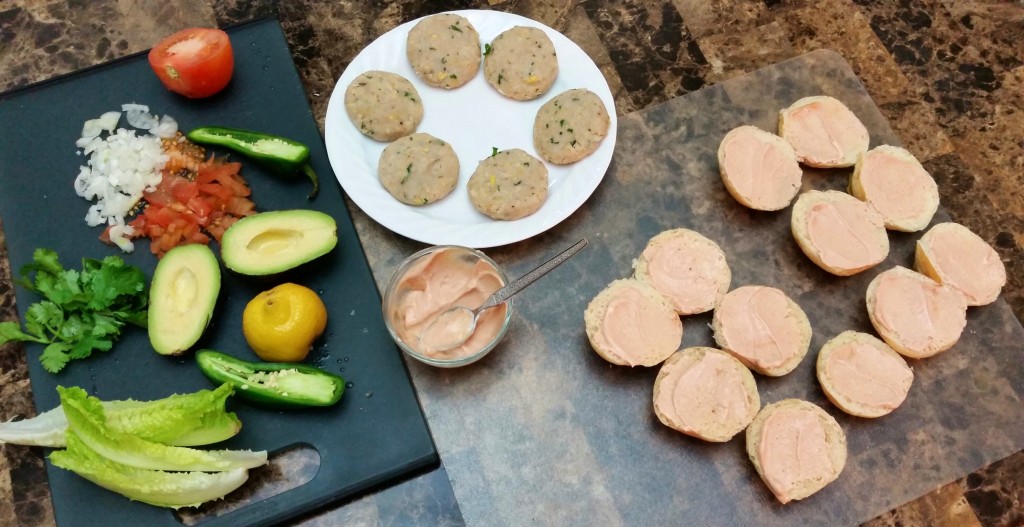 Slice buns, spread both halves with chipotle dressing.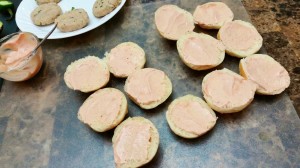 Top one half, with a lettuce leaf and some fresh zesty salsa.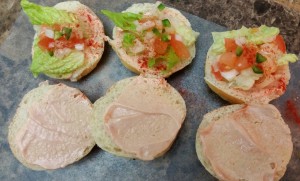 Deep fry corn cutlets on medium high till golden. Drain on paper towel.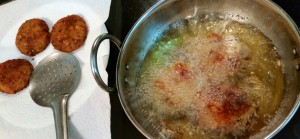 Place cutlets on top of the salsa and arrange thinly sliced Avacado on top.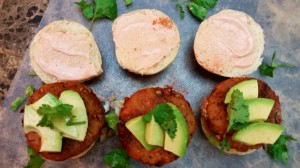 Sprinkle with fresh cilantro and a dash of cayenne if you like.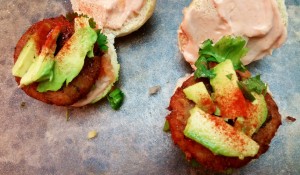 Top with the other half of the bun….ready!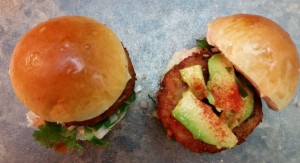 I loved them so much, I had three of these delicious beauties….in quick succession! Yum yum yum!