Add to favorites
With raw mangoes now in delightful abundance …how about making this Bold Smoky Mango Panna.
The smoked mangoes add a delicious concentrated depth of flavor…making this version quite distinct and unique!
One sip and you will be transported to your fav summer retreat! 🙂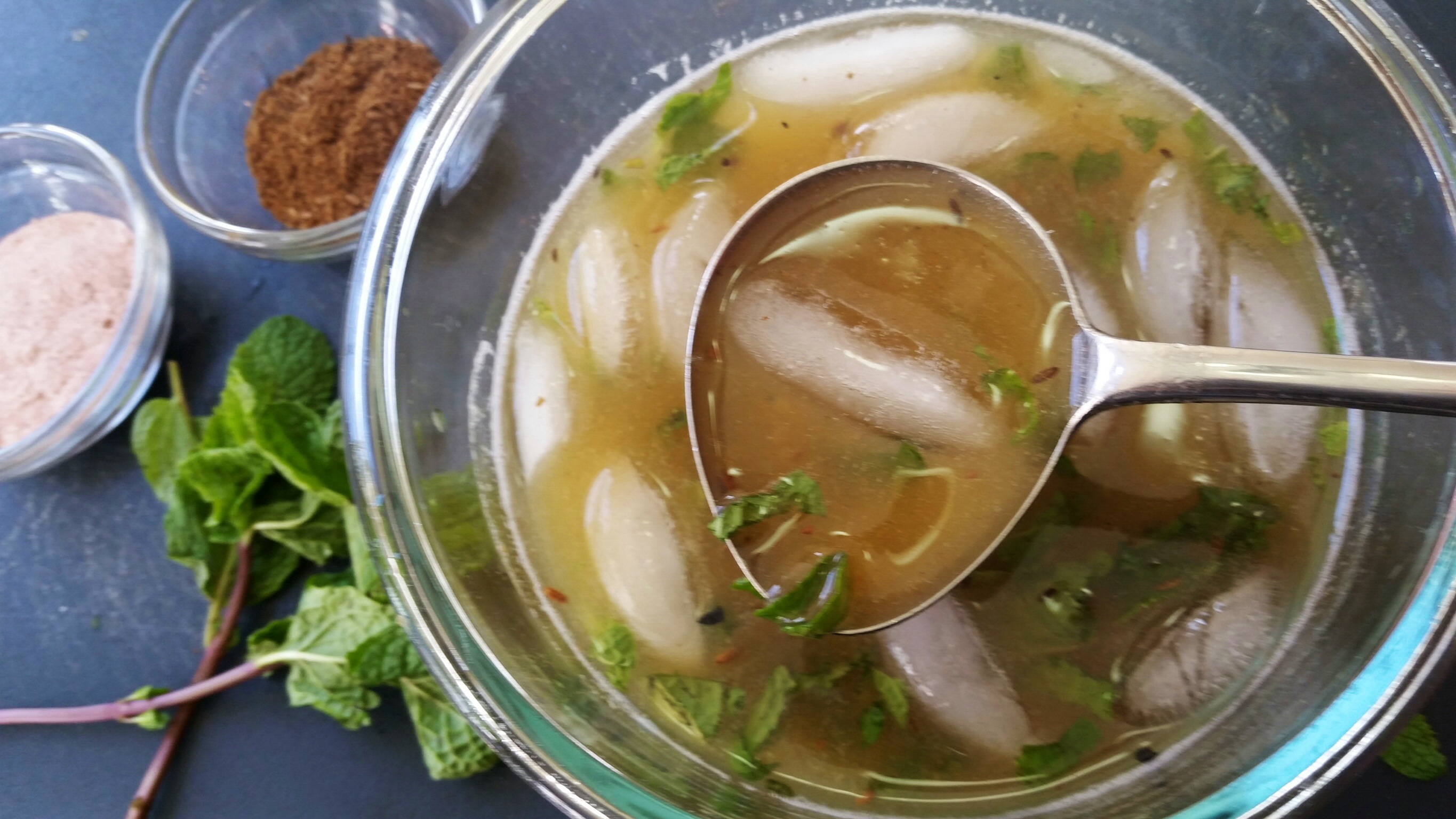 Method:
Roast raw mangoes (preferably small) on a grill on your stove top.


As they roast they will start turning yellowish green and start to soften.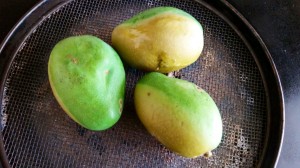 Keep roasting, till outer peel blackens.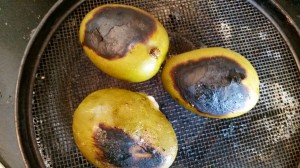 Transfer them to a piece of foil.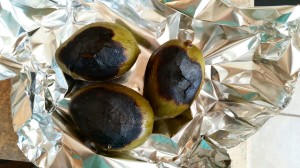 Close foil and let cool.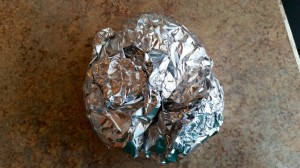 Once cool, peel the smoked mangoes.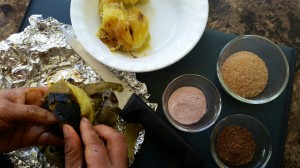 Squeeze out the pulp.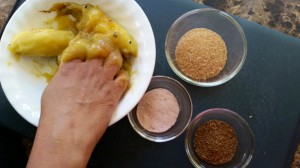 Add salt, sugar, coarsely pounded roasted cumin and kala namak as per your taste.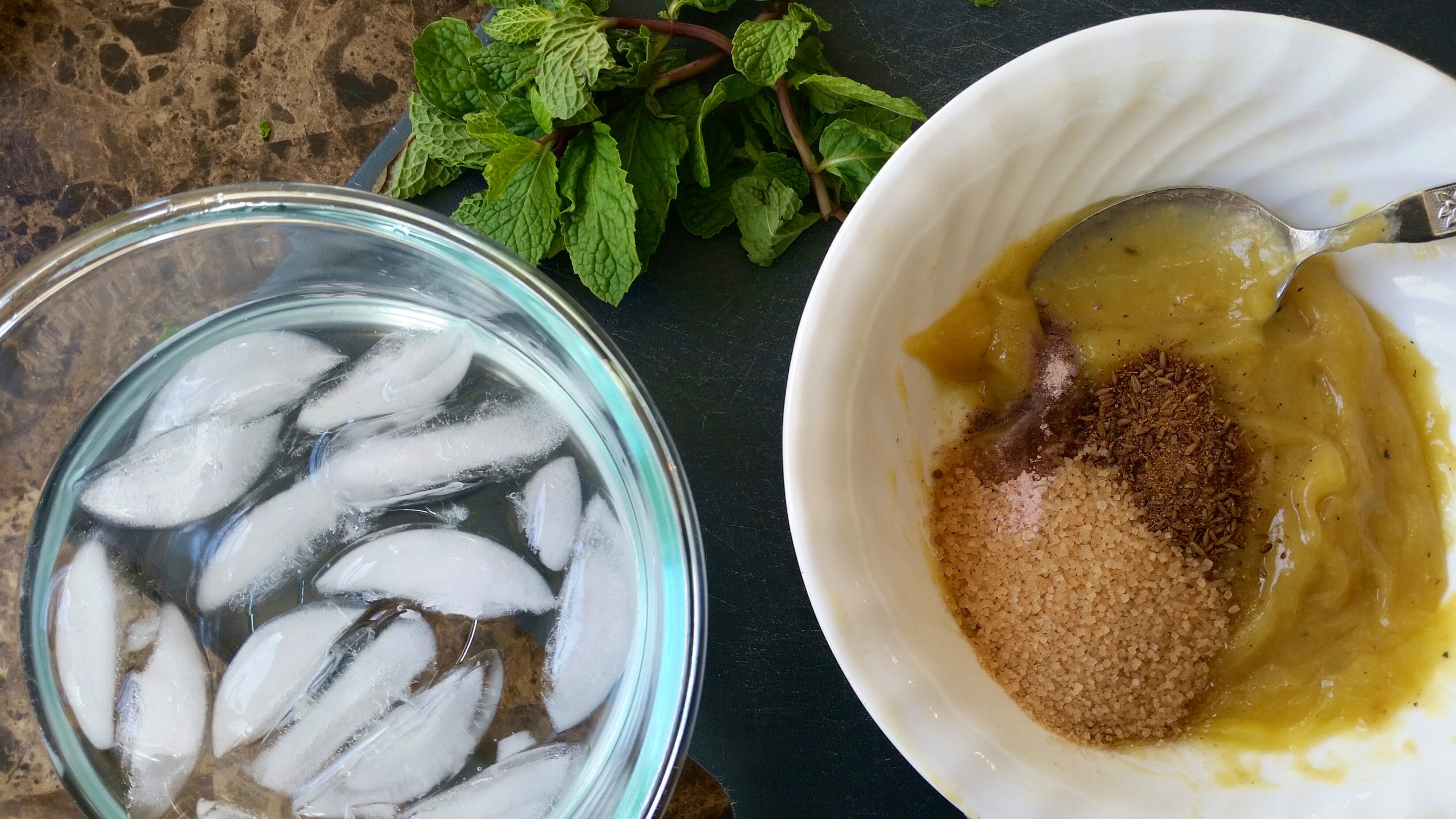 Stir this mix till sugar dissolves completely and it becomes a smooth paste.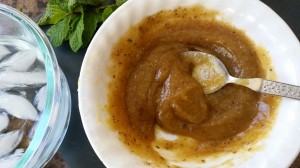 Add this paste to chilled ice water.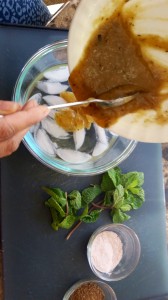 Add chopped fresh mint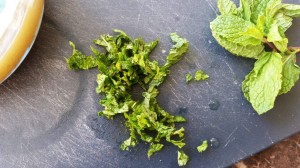 Check seasoning, if the mangoes are not sour enough…Add squeeze of lime/lemon


Serve chilled…Enjoy the delicious summer treat!