Add to favorites
Healthy Kid-Friendly Fusion Dosas!
This cross between the Indian Dosa and Italian Pizza was invented for my kids, when they asked me to make something FUN for lunch 🙂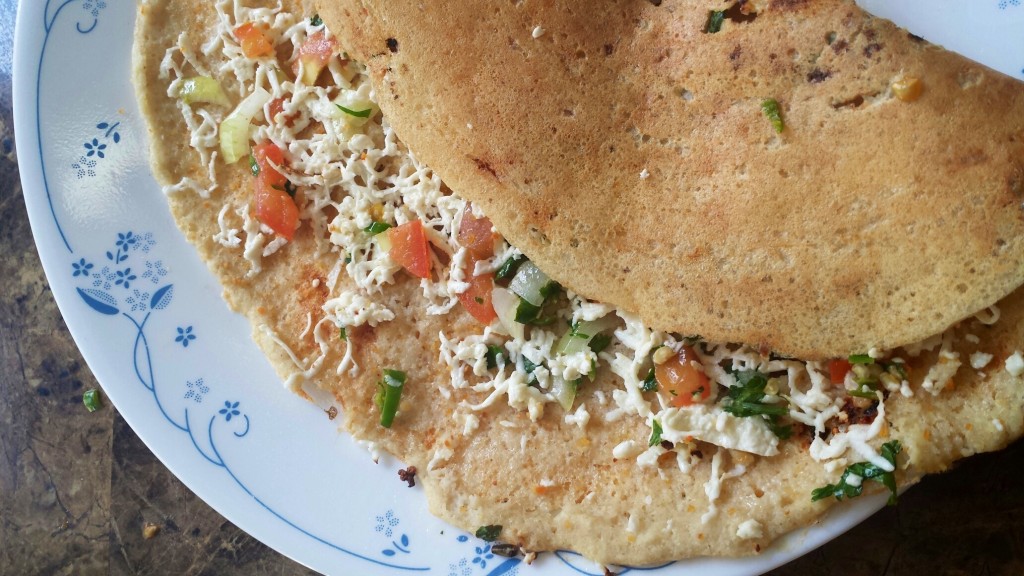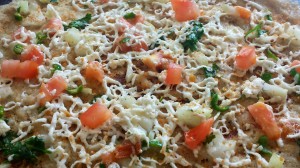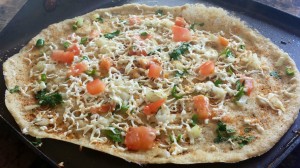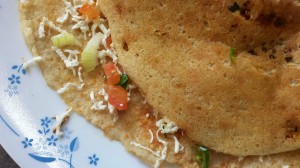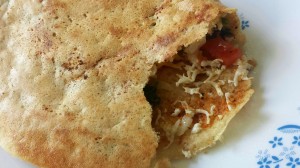 Method:
Make Brown Rice Dosa batter.
Spread a ladle full evenly on hot Tawa.
Sprinkle lightly with gunpowder or you could go with Italian spices like crushed red pepper and oregano…..take your pic!
Top with finely chopped onions, tomatoes, mushrooms, peppers, chillies etc, and chopped herbs. Finally sprinkle some finely shredded paneer and or cheese. Once the bottom crisps up, should take about 2-3 minutes…fold and serve immediately!
Note: Here is the pan I use to make my dosas/chilas