Add to favorites
Your ads will be inserted here by
Easy Plugin for AdSense.
Please go to the plugin admin page to
Paste your ad code OR
Suppress this ad slot.
Used to make the very popular Tandoori Chicken, this masala needs no introduction! Use it with chicken or paneer, vegetables or Tofu, this masala works well with all! For the longest time I used convenient store bought Tandoori Masala. However it really is worth-while to make your own! I learnt to make this masala from a fellow foodie Shimpa.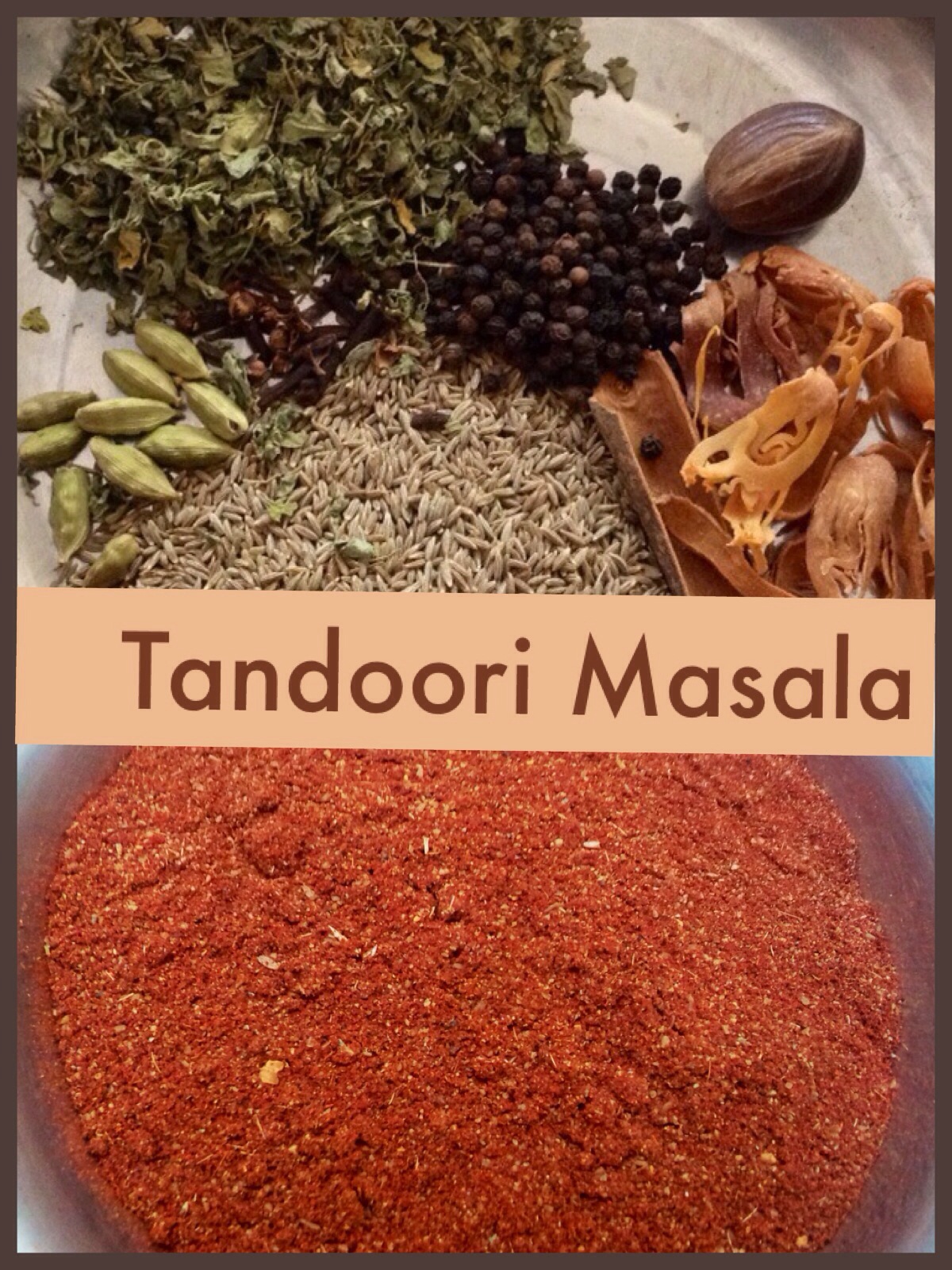 Tandoori Masala
Ingredients
6 tbsp shah jeera,
8 green cardamoms,
15 cloves,
2tsp black peppercorns,
2 inch piece of cinnamon stick,
6-7 blades of mace,
1/2 piece of nutmeg
2 tbsp kasoorI methi
Method:
Gently warm spices over a warm tawa…taking care not to burn them. Also warm kasoorI methi on low heat just for a few seconds. Cool the spices and grind to a fine powder.
Mix in kashmiri/deghi mirch powder which is 3/4 parts of every 1/4 parts of the ground masala (ie. for very 1/4 tbsp of ground masala, add 3/4 tbsp lal mirch). Cool and store in an air tight container.
Can be used to make Tandoori chicken, Paneer tikka, Tandoori salad etc..
Courtesy: Shimpa