Add to favorites
Your ads will be inserted here by
Easy Plugin for AdSense.
Please go to the plugin admin page to
Paste your ad code OR
Suppress this ad slot.
A big thank You to Rashmi Pawe for sharing this delicious Assamese Fish curry which takes all of 15 minutes to put together. A great meal idea for those rushed week nights!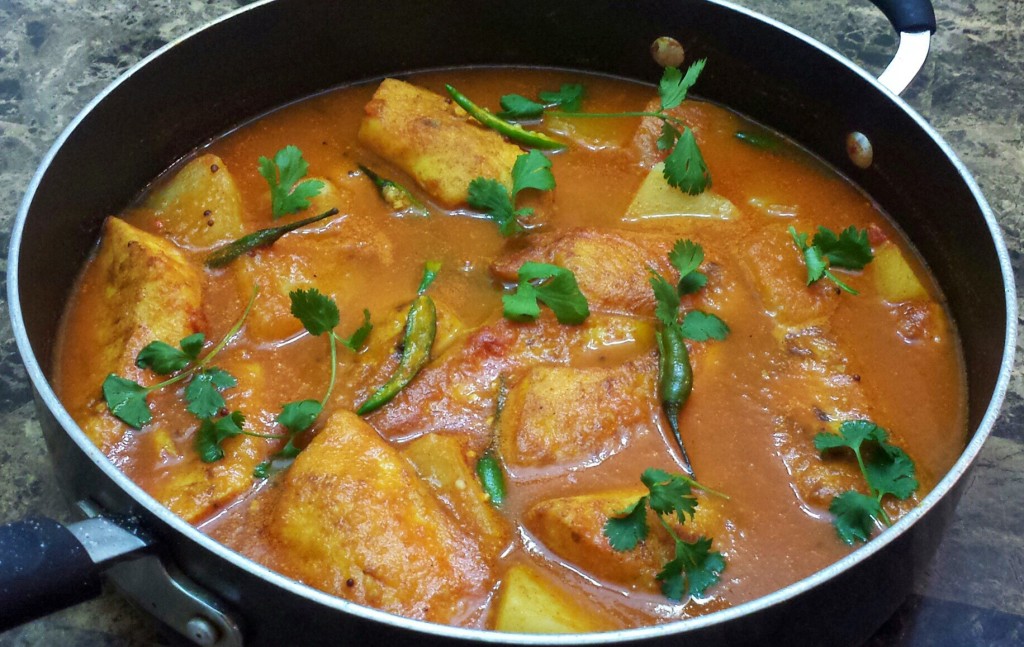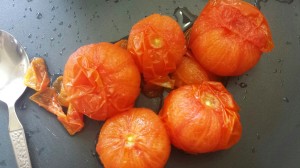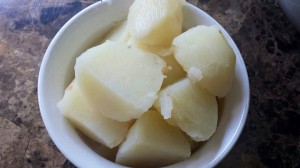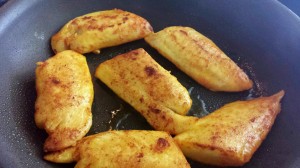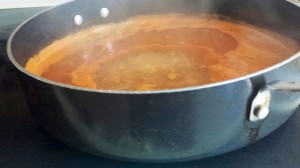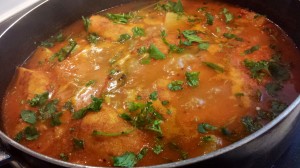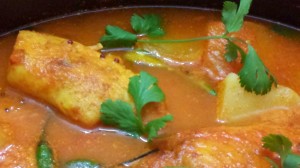 Method:
Wash peel and quarter 2 potatoes.
Pressure cook the potatoes along with 5 med-big whole tomatoes, salt and enough water to make the curry for exactly one whistle.
Place pressure cooker under running water to release steam.
Now gently take out the tomatoes and potatoes from the stock. Peel and blend the tomatoes with the stock.
Press each potato piece very gently with finger to depress slightly, but take care not to mash.
Toss 8-10 medium size fish pieces with a little salt, haldi and red chili pwdr. Sear on hot pan with a little mustard oil and keep aside.
Heat some more mustard oil in the same pan, splutter mustard seeds, add blended tomato stock, haldi, red chilli pwdr, a hefty pinch of sugar and a few slit green chillies and bring to boil.
Add fish and potato pieces and simmer for 5-6 minutes. Sprinkle with freshly chopped dhania…serve with hot rice!
Recipe courtesy Rashmi Pawe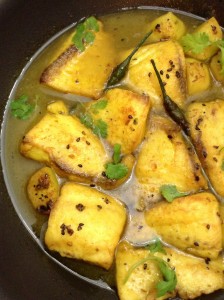 You may also like
Bengali. Fish Curry: Macher Jhol (PIC ABOVE)