Add to favorites
Calling all Garlic Lovers….
Inspired by America Test Kitchen, this creamy luscious chutney is to die for good. It's tangy spicy creamy flavor will blow you away! Use it as a spread for sandwiches instead of mayo or a flavor booster for your marinades or just as a chutney with your fav Parantha!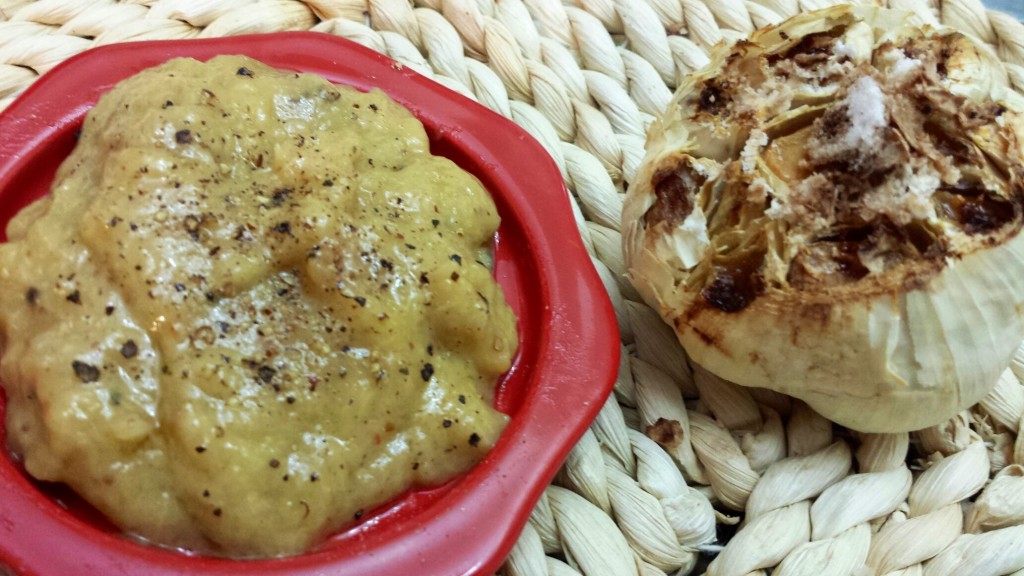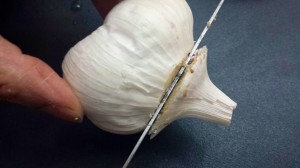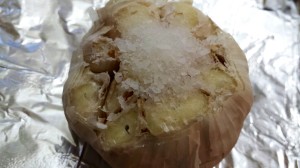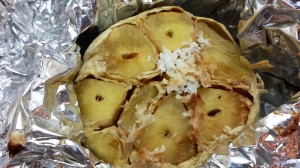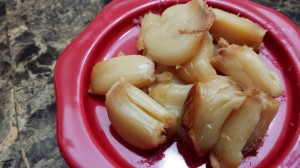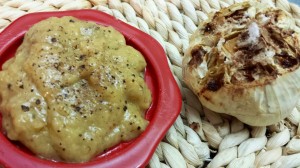 Method:
For roasting the garlic
Slice heads of garlic to expose the top of cloves.
Place each head on its own square piece of foil.
Drizzle 1 tbsp of water on each garlic head and top with a hefty pinch of salt.
Close foil tightly around each one of them.
Bake in a 400 degree oven for 40 minutes.
Take out foil packs, open each to expose just the top heads of the cloves.
Put them back in the oven for another 20 minutes to acquire a rich caramelized glaze.
Cool and gently peel the cloves to collect all pulp.
For making the chutney
Mash the roasted garlic cloves from two big garlic heads. Add 4 tsp vinegar, 2 tbsp olive oil, 2 tsp mustard and salt n coarsely ground pepper to taste. Blend together to make a homogeneous mix…ready for use! It can also be refrigerated for about 4 days!
Other related recipes….
Til ki chutney
Dadima ki Mashoor kuti hui chutney
Dhania tamatar ki chutney