Add to favorites
Makar Shakranti ke Avsar par Sab ko Hardik Shubh Kamnaayein!
This winter harvest festival is a time to be thankful for the successful harvest season and is celebrated with the spirit of giving! In my Nani's house Boris/sacks of Gehu, Chawal, Gur were set side early in the morning…and offered to the needy all day! Each family member would set aside a fistful of dal, chawal, gur in a huge thaal. Which would then be sent to the priest at the neighborhood temple! Laddu & chikki made from Til and Jaggery are made to symbolize this day. And in the savory…the special of the day is UDAD DAL KHICHDI, made from either split or whole udad dal and rice, served with a liberal drizzle of ghee! 🙂
Here I bring you a healthy twist to this Khichdi…which is just as delicious…SABUT UDAD JAU KI KHICHDI.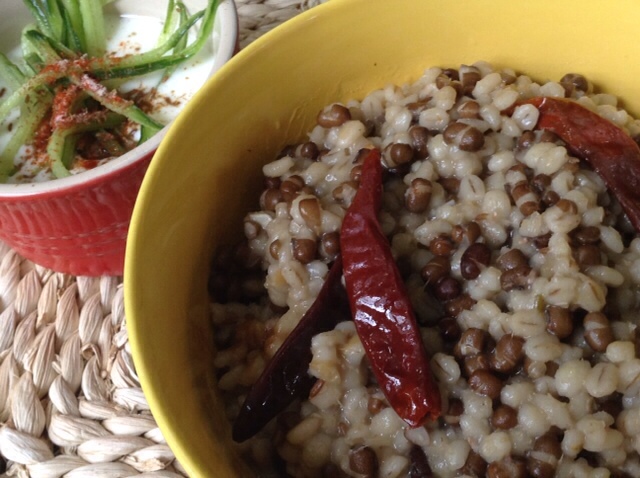 Method:
Soak 1 cup of Sabut udad dal over night, drain & keep aside. Heat ghee/oil, add hing, jeera, whole red chillies, grated ginger & minced green chiilies. Cook for a minute. Add 1 1/2 cup of washed and drained jau (barley) and the drained dal. Sauté for 2-3 minutes. Add about 2 1/2 times water (if you have 1 cup udad dal and 1 1/2 cup jau (barley), add about 6 1/4 cups water). Pressure cook on high heat till first whistle, then reduce heat to medium low and cook for another 15 minutes. Open pressure cooker and cook to reduce any residual liquid…Finish off with a squeeze of lemon juice and a drizzle of Aam ke Achar ka oil ( optional).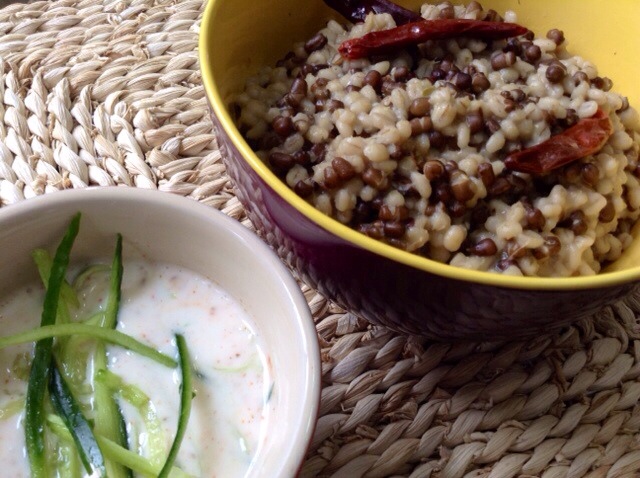 Serve warm with raita of choice!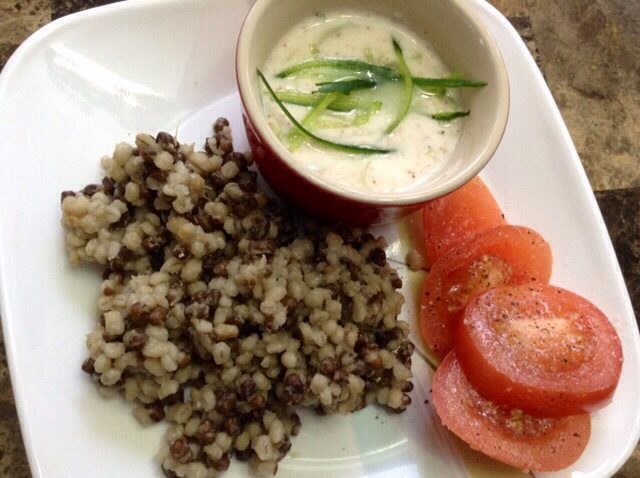 A picture of Barley for easy reference…