Add to favorites
Tandoori BBQ Chicken/Tofu Sausages
A Unique Tandoori twist to the traditional BBQ sauce…that will blow your senses away! They caused a mini riot in the family, the first time I made them! 🙂
Here I've used Trader Joe's cooked Italian sausages, but this recipe works great work with tofu sausages too!
Courtesy: Shimpa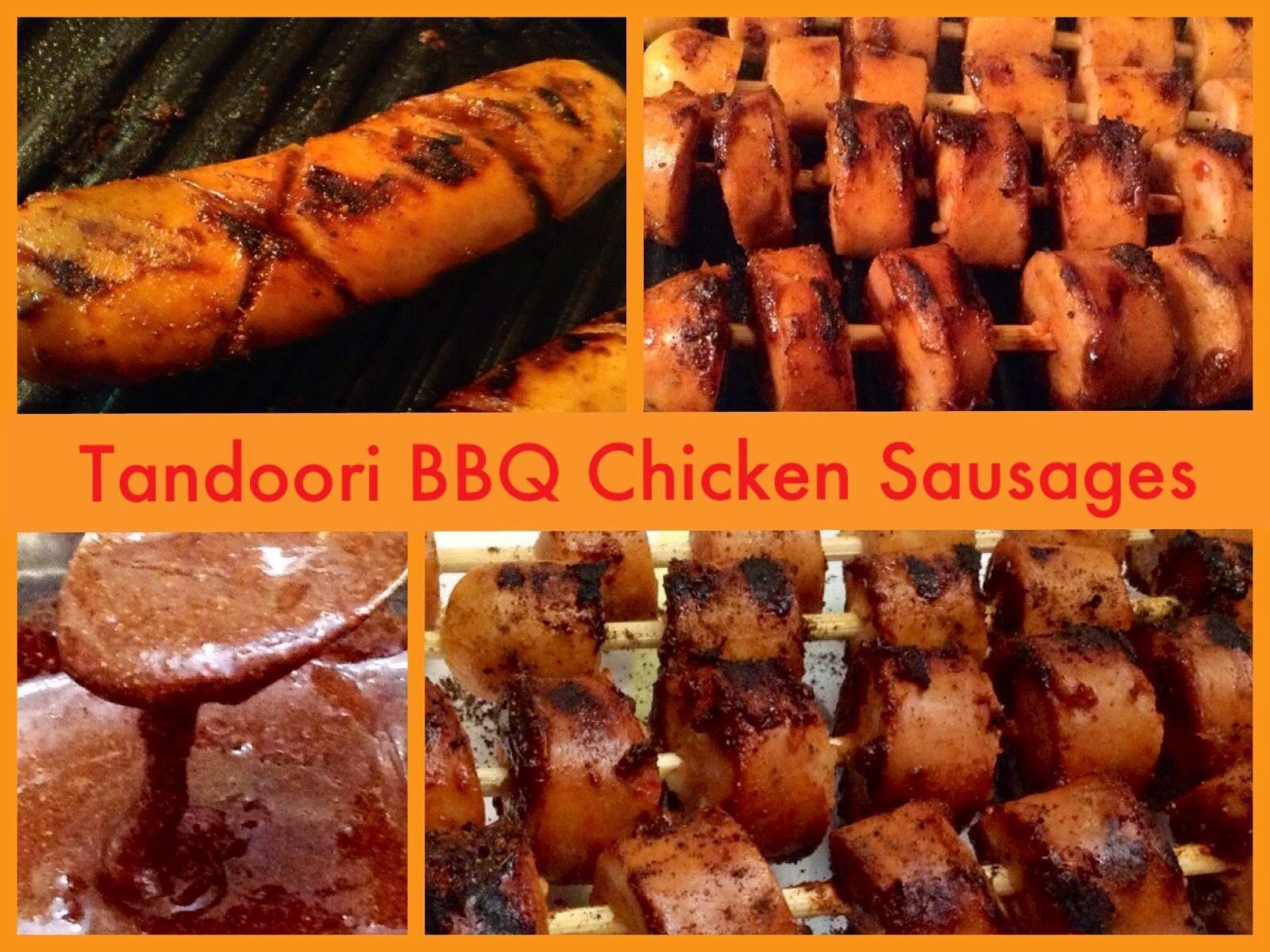 Method:
Slit cooked whole sausages to make crosses or cut them into small pieces and skewer.
Grill the sausage skewers till the accquire some color.
Now brush them liberally with the Tandoori BBQ sauce and cook them for some more time…till they turn a little sticky and the honey caramalises about 3-4 mins.
Sprinkle with chatmasala and serve hot with chilled beer!
For the Tandoori BBQ sauce…
Mix 2tsp of Tandoori Masala with 2tsp of amchoor powder along with 2 tsp honey.