Add to favorites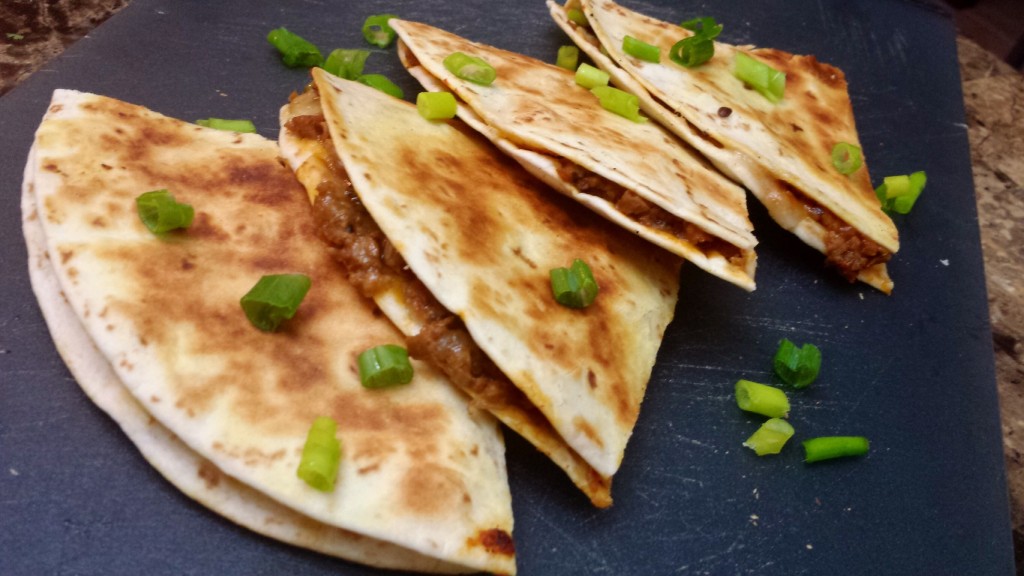 Reinventing Desi Food for Kids can lead to delicious finds….presenting Veg Keema Quesadillas!
A chance invention I stumbled upon, faced with an unrelenting son demanding chicken quesadillas late one night! Had some leftover Veg Keema on hand, so keeping my fingers crossed, I sneak these to him…and boy what a hit they were…with him and the rest of the family! 🙂
Method:
Spray a hot pan with oil. Place a tortilla/roti on the pan. Top with a layer of Veg Keema.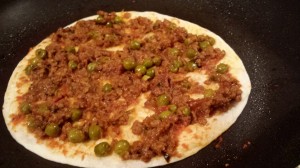 Follow with sliced spring onions and grated cheese.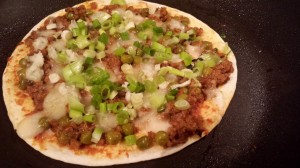 Place another tortilla/roti on top. Cook on medium heat till the bottom crisps up. Flip to cook the other side.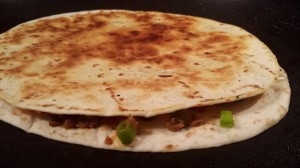 Transfer to cutting board. Cut into pieces. Garnish with sliced spring onions….serve with hot sauce, Yummm!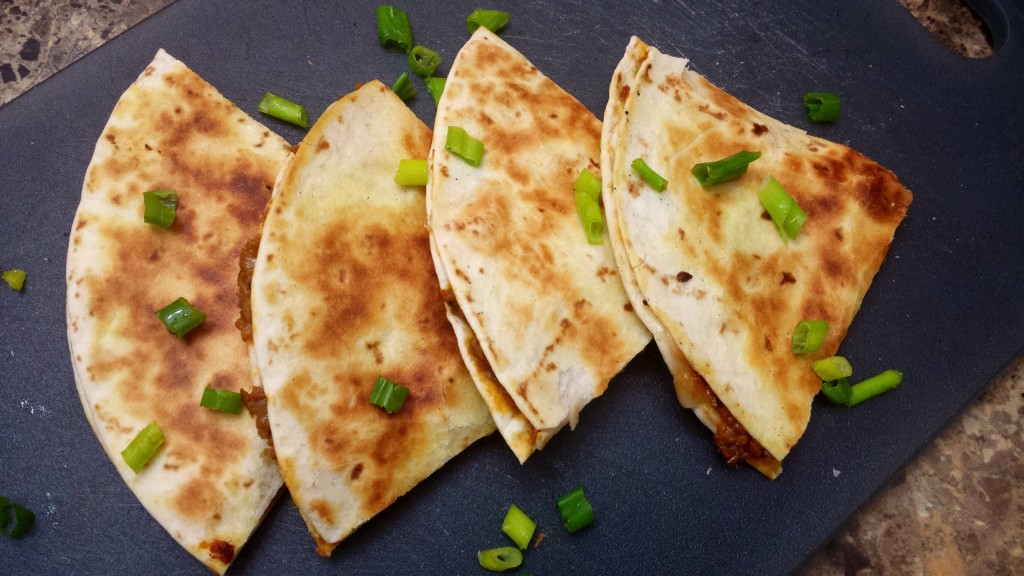 Related Post:
Veg Keema