Add to favorites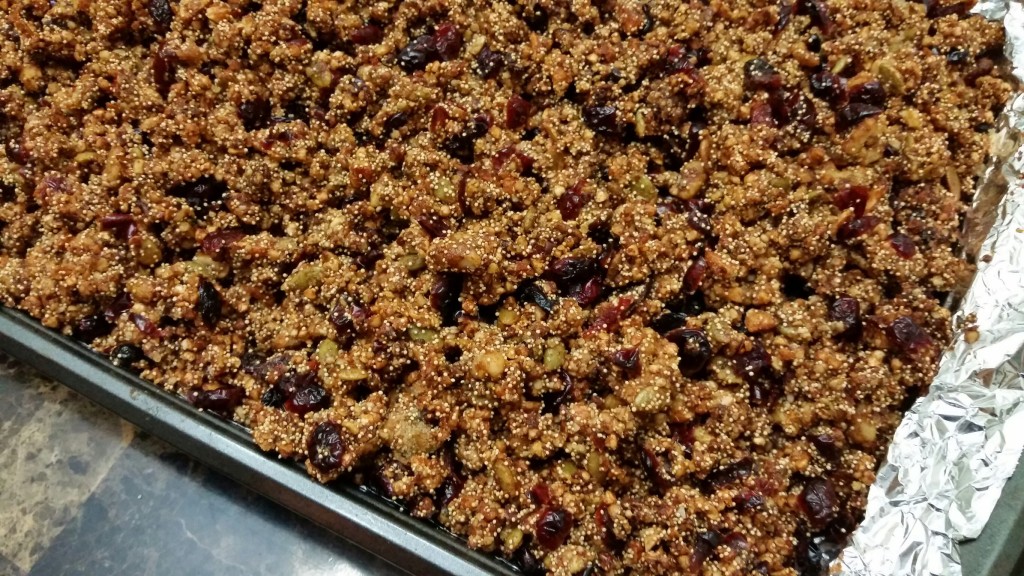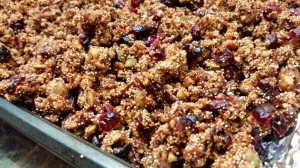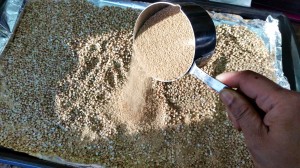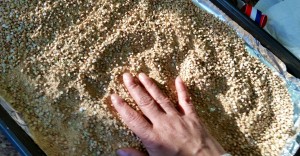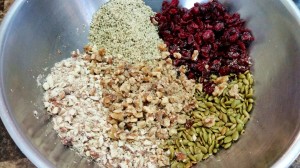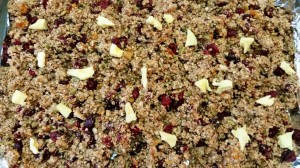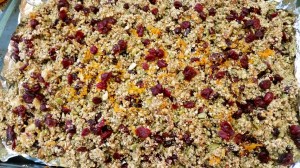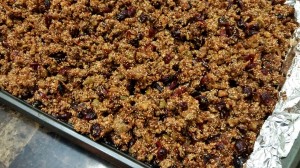 Granola, a delicious mix of nuts, raisins, dry fruit and seeds can make a filling anytime snack for your days of fasting, when you need an extra energy booster!
This version makes use of power-packed Buckwheat groats and Amaranth seeds to help you get through your day of fasting without any hiccups!
Inspired by Shital Ashar an extremely talented blogger friend! 🙂 if you like you can also check out her original post, that was the inspiration behind this post…here is the link
Shital's Fasting Granola
Ingredients
You will need…
2 1/2 cup buckwheat groats
1 cup Amaranth seeds
1 cup hemp seeds
1 cup almonds roughly pounded
1 cup walnuts roughly pounded
1/2 cup pumpkin seeds
2 cups or more of dry cranberries/raisins (I like to add a lot)
3 cups seedless dates ground into a paste.
1/2 cup honey
2 tbsp butter.
Zest from 2-3 large oranges
Brown sugar as needed according to taste.
Method:
Spread buckwheat groats and Amaranth seeds on a greased foil lined sheet pan. Place in a 300F oven for 1 hour. Stir the seeds very 10 minutes to ensure even roasting.
Add the pounded nuts, ground dates, pumpkin seeds, cranberries/raisins and honey. Mix to combine. Dot with butter and bake for 10 minutes. Take out of oven stir the nuts, add a taste to check sweetness. Add brown sugar as needed. Also add a light sprinkling of salt. Bake for another 15-20 minutes.
Switch off oven. Leave pan in the warm oven till cool.
Once cool, break into large clumps…and store in an airtight container.